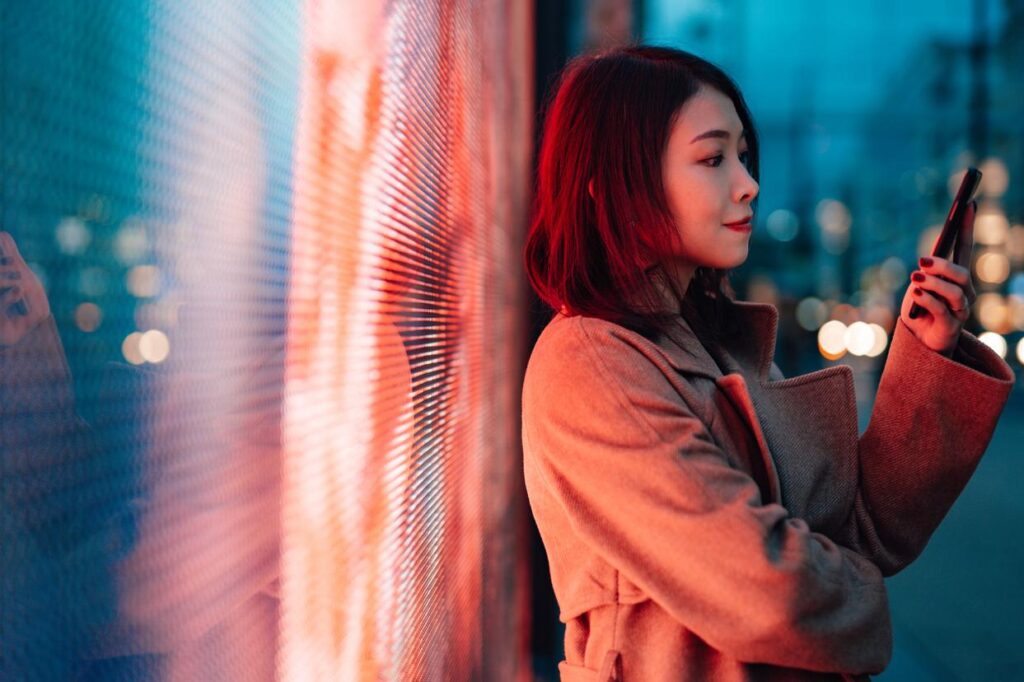 Richemont-YNAP Deal Puts Farfetch Closer To Being The Global Platform For Luxury
Last week was a whirlwind for Farfetch FTCH and investors. First, Farfecth announced an agreement to acquire 47.5% of Richemont's YOOX Net-A-Porter (YNAP) online fashion group along with replatforming most of Richemont's Maisons, including Cartier, Van Cleef & Arpels and Piaget, under Farfetch Platform Solution (FPS). Then a day later, it reported second-quarter earnings.
It's going to take time for Farfetch to execute its long-term plan to become the global platform for luxury. The Richemont-YNAP agreement gives it a giant leap forward to that goal.
Likewise, it will take time for investors to figure out what it will mean for the luxury industry over the long term. Still, in a week when the Dow, S&P 500 and Nasdaq Composite fell some 4% overall, Farfetch stocks were up over 50%, closing the week at $12.03 after opening Monday at $7.77.
Latest results
During the quarter ending June 30, Farfetch reported that gross merchandise value advanced 1.3% year-over-year, or 7.6% at a constant currency rate, to reach $1 billion. However, GMV on its flagship digital platform dropped 3.3% (+1.6% constant currency) to $883.1 million. Its brand platform (New Guards et. al. ) and in-store revenue (Browns and New Guards et. al. ) boosted overall GMV, up 47.3% to $107.1 million and 38.8% to $30.2 million respectively.
Despite that, its revenues increased 10.7% (20.7% constant currency) to $579.3 million, and through the first six months of the year, revenues grew 8.5% to $1.1 billion.
In both the YNAP acquisition and the earnings call, CEO José Neves laid out the company's mission and luxury market vision as online's share of the $300 billion personal luxury goods market continues to grow from its current 22% SOM, behind only monobrand stores at 32%.
"Our mission is to be the global platform for luxury," he said. "Our vision for the evolution of luxury is one where the boundaries between the different modes of shopping [online, offline, monobrand and multibrand] have been completely dissolved, revolutionizing the shopping experience for consumers globally and elevating the human connection between the creators, curators and the consumers of luxury. We call this vision 'Luxury New Retail (LNR).'"
Neves' "North Star" is the "seamless convergence of luxury shopping" and he envisions Farfetch as the means to make it possible. It is a grand vision – some might say grandiose – that sounds remarkably similar to that of Jeff Bezos' vision for Amazon AMZN back in 1997, when the company's initial foray into selling books evolved into the "Everything Store" and much more.
Reflecting on Amazon's explosive success, Bezos explained, "We've had three big ideas at Amazon that we've stuck with for 18 years, and they're the reason we're successful: Put the customer first. Invent. And be patient."
Neves is deploying all three of these strategies to make Farfetch the virtual "Everything Store" of luxury, and the Richemont-YNAP deal has given it a big leap forward to realizing its vision.
Customer first
Through the YNAP acquisition, Farfetch more than doubles its reach into the closets and wallets of luxury consumers. While there is undoubtedly overlap between Farfetch's 3.7 million active customers and YNAP's 4.1 million, they are characterized as being distinctly different.
"The Farfetch customers are digital natives, having grown up with two-sided marketplaces [online and offline] as an integral part of their lives," Neves said. "The Net-A-Porter and Mr Porter customers are older, having started their luxury shopping habits with glossy magazines and the department store. This customer then slowly discovered and migrated to an online mode of shopping, but maintained a need for guidance and [they] depend on the authoritative voice of an editor who facilitates their discovery."
Over two-thirds of Farfetch's customer base is aged 18-35 years of age, and about the same percentage of YNAP's flagship Net-A-Porter and Mr Porter customers are over 35, with its Outnet and YOOX platform having an even greater representation among the over 35 year-olds. YNAP's flagships generate about 60% of revenue to 40% for Outnet and YOOX.
Farfetch customers also spend more on average, $612 to YNAP flagship's $583. YNAP's off-season Outnet and YOOX customers spend considerably less, $247. But these Outnet and YOOX customers are eyed as attractive to Farfetch's potential long-term strategy.
"The off-season customer many times overlaps with the pre-own and resale customers. They are willing to compromise on newness, but not on quality of design and craftsmanship. This is a very interesting part of the industry, which is a material portion of the $300 billion total addressable market which until now has been largely untapped by Farfetch."
The biggest customer prize, however, is Net-A-Porter and Mr Porter's "Extremely Important Person" customer base. The EIP customers make up only about 3% of its active customers but account for over 40% of revenues.
These discerning customers will add to Farfetch's rapidly-growing Private Client base. Private Clients spend on average $1,100 and have demonstrated a strong appetite for luxury watches and jewelry that many of Richemont Maison's can fill.
With Net-A-Porter and Mr Porter excelling at curation for high-net-worth clients, Farfetch will benefit from that expertise while greatly expanding selection to its customers across a wider range of personal luxury offerings.
Invent
Like Amazon, which got in at the very beginning of internet e-commerce, Farfetch was an early pioneer of e-commerce in the luxury world. And also like Amazon, it has taken technology-solutions into physical retail and the cloud through its platform technology.
"[Luxury] brands and boutiques increased their online presence, but the technology lagged behind creating the shopping experience," Neves said. "Farfetch has been investing in its development of a best-in-class seamless technology solution for luxury shopping."
He continued, "It allows for a completely seamless journey across all four ways of shopping so that the ways customers shop are matched by brands and suppliers. It provides an experience for online, offline, multibrand and monobrand at a global scale and merged into a connected experience."
In 2015 Farfetch acquired Browns, a luxury fashion and luxury boutique in London, with the purpose of better understanding the luxury fashion ecosystem the company and its technology serves. Browns is basically its R&D lab where Farfetch can test suites of technology products in a real environment.
Browns is envisioned as the luxury "store of the future," and has since expanded to a second location. Garnering success after success, its revenues are expected to multiply 20-fold in 2022 since its acquisition.
Farfetch has further extended the vision of converging technology in physical retail with Chanel, a brand that limits e-commerce to its beauty offerings only. Farfetch technology powers Chanel's Rue Cambon Paris Flagship and has both a partnership with and investment from Chanel. And it formed a partnership with Gucci for same-day delivery of products from stores to customers in ten global cities.
As its credibility grew, Farfetch was selected by Harrods to replatform its online store with its FPS and partnered with Tmall, Alibaba and Kering in China. And most recently, it's partnered with Neiman Marcus Group in the U.S. market and Salvatore Ferragamo globally.
Today it boasts over 20 luxury brands using FPS, some 600 are clients under Farfetch's direct luxury e-concessions, plus its Marketplace partners.
"Since all of these share one common platform, we're well positioned to deliver a much more elevated customer experience across multiple channels," Neves reported, as he pointed to the Farfetch app, which is now integrated with its partners' physical retail allowing their customers to find stores and products closeby.
Now with some 18 Richemont brands converting to Farfetch platform, entering its e-commission marketplace and YNAP becoming part of Farfetch, however YNAP will not be fully consolidated into Farfetch at this "initial stage," Neves is well on his way to realizing Farfetch's ultimate mission to become the global platform for luxury.
Patience
Jeff Bezos's 1997 shareholder letter explained that the decisions the company made from Day 1 and every day after were driven by a long-term focus at the expense of short-term profitability. Neves said virtually the same thing.
"Whilst our vision is big, and it does require significant investments and a long-term unwavering effort, we are delighted that we have continually progressed toward our mission for Farfetch to be the global platform for luxury that is unique in its ambition to deliver a revolution in luxury shopping."
But a lot of work must be done to complete the mission. The Richemont-YNAP initial deal faces regulatory review and other conditions for completion, so patience during that process is required. The company anticipates the initial phase of the agreement won't be finalized until 2023. Then a new YNAP CEO will be named and the real work will begin.
It is anticipated that GMV and revenue generation from the initial stages of the agreement will start to be measured from replatforming YNAP and Richemont Maisons and Richemont brands joining the Farfetch Marketplace by late 2023/early 2024.
The final stage of buying all remaining YNAP shares could be finalized within three to five years after the initial stage is complete. Also on the table is the potential to connect Richemont's more than 1,250 retail locations into the Farfetch LNR network.
And while all this is going on, Farfetch must also implement its Neiman Marcus and Ferragamo initiatives with the goal of starting to realize GMV and revenue gains in 2023.
In the 15 years since its founding in 2007, Farfetch has taken big risks that ultimately have paid off and moved with purpose to garner the support of luxury leaders. With the Richemont-YNAP announcement, Neves can authoritatively say, "This transformational partnership is an inflection point advancing the Farfetch mission."