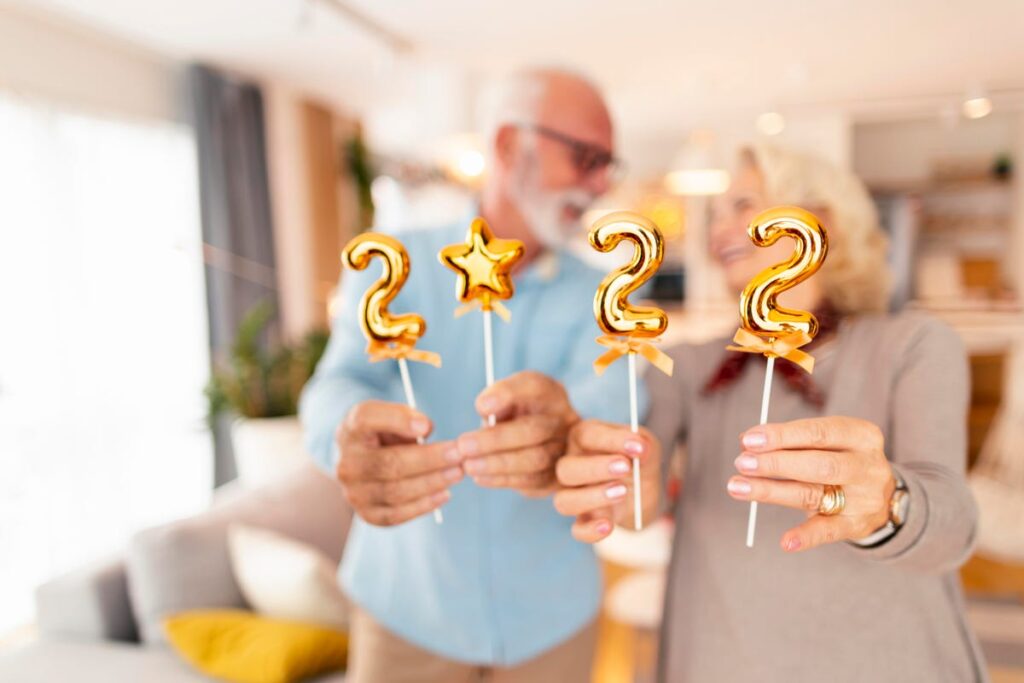 Retire On These 22 Dividend Stocks In 2022
If you're as nervous about the 2022 financial scene as I am, we should take this holiday week to review 22 reliable dividends. I'm talking about generous payers that are prepared for any market, bull or bear.
In a market where liquidity is drying up fast, sign me up for safe dividends plus additional profits. The asset price "fuel" that our Federal Reserve has provided since March 2020 is disappearing. Fed Chairman Jay Powell is being forced by inflation numbers to reduce the massive cash the Fed has been providing the financial markets.
So, let's talk about 22 stocks with sizable and stable dividends averaging 6.8% that can double, triple, maybe even quadruple your portfolio yield overnight.
22 Ready-for-Retirement Dividends
Yield matters. With enough dividend income, we can retire on dividends alone.
Provided that we avoid popular indexes.
The "broader market," as represented by the S&P 500, yields a little more than 1.2% right now. So even if we put a whole million dollars to work in it, we only see $12,200 per year—which is below the poverty level for a household of two. Yikes.
The solution isn't buying these stocks anyway and "hoping" they'll go up. Good luck with that in 2022 as the Fed flees the bond market.
No, the real way is with meaningful, reliable dividends. They are the difference between a comfortable retirement powered by cash flow, and a dicey one spent staring at CNBC all day. See the income difference between widely-accepted vanilla retirement strategies, and a careful contrarian income approach:
Big Yields Make the Difference
The path to contrarian dividends starts with high yields. I'm not normally a fan of mainstream stocks because they tend to be pricey and pay less. But let's start with the largest popular dividends to see if we like (or hate) them.
Traditional High Yielders
Refining play Phillips 66 PSX (PSX), Pennsylvania utility PPL PPL Corp. (PPL) and tobacco giant Altria Group MO (MO) collectively represent some $140 billion in market capitalization across three different sectors. Plus International Business Machines (IBM) is a massive $120 billion company—even after spinning off its manufactured infrastructure services business Kyndryl (KD).
Real Estate Investment Trusts (REITs)
Real estate investment trusts, or REITs, are synonymous with generous dividends. Which makes sense—they're literally mandated to redistribute nine-tenths of their income back to their shareholders.
But these eight REITs distribute more than most.
Consider LTC Properties (LTC), which is a 50/50 blend of senior housing and skilled nursing facilities. Its 181 properties are spread across 27 states, from coast to coast, and roughly half are positioned in the country's 31 largest metro areas. Not only is its 6.8% dividend nearly three times offered by the Vanguard Real Estate ETF (VNQ) VNQ , but it's paid out monthly, too.
Alexander's (ALX) is a niche New York metro-area REIT controlled by Vornado Realty Trust VNO (VNO). It owns all of six properties—including Bloomberg's world headquarters and the Rego Center complex in Queens—but distributes a fat 7% in annual yield.
"Special" Payers
The term "special dividends" gets a bad rap from some income hunters. That's because most of the time, these are one-time payments flowing from a special event—say, a company sells off a part of its business and uses some of the windfall to reward its shareholders. When that happens, it's a good bet you won't see a similar dividend anytime soon.
But that's not how these six special dividend payers work.
Take Moelis MC & Co. (MC), for instance. This global investment bank provides advisory services to companies engaging in mergers and acquisitions, recapitalizations and restructurings, among other activities. In fact, it's a top-15 advisor for completed M&A globally, and it has been America's top restructuring advisor for three years running.
But just like markets tend to be volatile, so can the dealmaking business, so MC has a fairly conservative dividend program that involves a smaller regular payout and occasional special dividends as profits allow. Even with a brief dividend cut in 2020 amid COVID, Moelis's regular payout is up more than 60% since 2017, to 60 cents per share quarterly.
Now, that only adds up to a yield of 3.8%. But if you include the two special dividends of $2.00 and $2.50 that Moelis has paid—and Moelis has paid one or two special payouts annually for years—that yield is suddenly boosted to 11%.
Brett Owens is chief investment strategist for Contrarian Outlook. For more great income ideas, get your free copy his latest special report: Your Early Retirement Portfolio: Huge Dividends—Every Month—Forever.
Disclosure: none