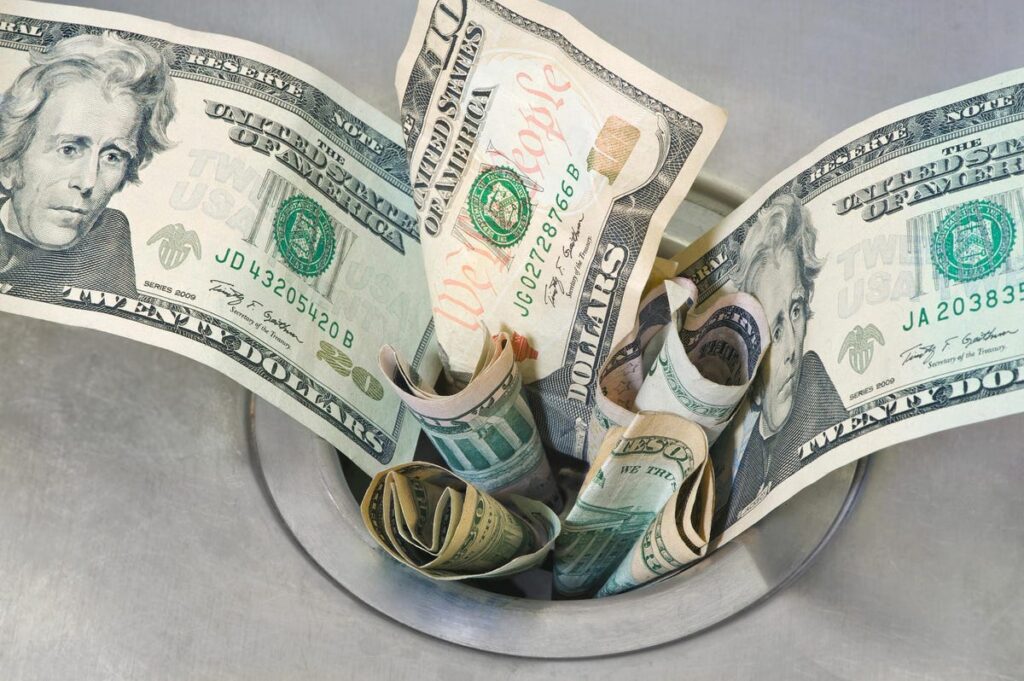 Retailers To Lose $828 Million Of Sales Over Christmas Due To Inaccessible Websites
Research undertaken by UserWay, a leader in website accessibility automation, has identified that e-commerce retailers stand to lose an estimated $828 million in revenue this Christmas as a result of poor website accessibility.
Fuelled by the pandemic, e-commerce sales topped $100 billion for the first time in November 2020 and according to a report by eMarketer, e-commerce is projected to account for 18.9% of all sales for this year's holiday season.
In the U.S alone, one in four adults have some form of disability but risk being locked out of equitable access to goods and services online due to owners of digital products failing to code their websites appropriately to meet standards such as the Web Content Accessibility Guidelines (WCAG 2.1).
UserWay sells an accessibility widget that can plug into websites and help automatically remediate some of these accessibility fails.
In Userway's latest report entitled "The Economic Impact of Inaccessibility," the company cross-matched publicly available sales data with user activations of its technology across 1.4 million websites to extrapolate the final figures.
The research also noted that at the peak of the holiday shopping season from November to December approximately double the number of site visitors use the widget to generate accessibility customizations – an increase from 1-5% to 3-8%.
The report underscores the fact that, aside from the legal exposure website inaccessibility can bring to site owners, with the likes of Domino's Pizza and Carnival Cruises facing lawsuits over the past few years, there remains a simple bottom-line business benefit to fixing accessibility issues.
The customer is always right
Though, websites of all types have a moral mandate to strive towards being as accessible as possible, there probably exists a singular user mindset and set of expectations when it comes to e-commerce.
In tandem with this is the likelihood that the complexity of purchasing and transaction flows may naturally throw up more accessibility barriers than might be seen on a standard content site.
For example, users may wish to stratify products by color or size before completing the transaction.
If the experience is unenjoyable or downright inaccessible, this is likely to lead to abandoned shopping carts. Customers are loath to pay their hard-earned money to organizations who do not appear to acknowledge or care about them, particularly if the goods can be sourced elsewhere.
Disabled customers are no different.
Additionally, in the case of blind screen reader users, shopping cart abandonment due to accessibility fails are hard to track. Session trackers and analytics software cannot determine whether the site was left due to poor screen reader access and the abandonment just reads through as another bounce.
Commenting on the research, UserWay's CEO Allon Mason said, "It is time we reframe digital accessibility as an all-out business requirement and not a compliance burden.
"Every company in the U.S. should prioritize accessibility and inclusion throughout every aspect of their business, including online. Digital accessibility improves the entire user experience – improving accessibility for some usually improves the experience for all. We encourage companies to develop their accessibility tools to ensure all people have access to all services."
Seeing the whole picture
Mason makes a valid point when he talks about the sheer number of users that could potentially benefit from accessibility remediations.
Historically, website inaccessibility has often been conflated with the siloed experiences of blind users.
There are several factors driving this.
Blind users are often wholly reliant on screen reading software. If a website cannot be accessed by a screen reader, the lockout for the blind user is non-negotiable and absolute.
As a user group – blind people also benefit from having powerful advocacy lobbies like the National Federation of the Blind (NFB) articulating their concerns.
Yet, web accessibility is about so much more than blind access.
There are also deaf people, those with motor impairments who struggle to navigate a website using a mouse, as well as users with dyslexia and cognitive impairments.
Additionally, there are those who may not even identify as having a disability but possess milder age-related impairments and simply lack a degree of digital fluency.
Enhanced digital accessibility can be a boon for healthy younger users too. Just about anyone can suffer from a migraine or a broken arm – the symptoms of which, a cluttered, difficult to navigate website will usually exacerbate.
The universality of access concerns is perhaps best demonstrated by the mobile experience, where the combination of a mobile website or app built with poor text contrast and a bright sunny day, can render a website inaccessible to even those with the highest visual acuity.
Despite the squinting, this comes into even sharper focus when accounting for the fact that $2.4 trillion of global e-commerce revenue came from mobile devices in 2020 alone.
Continuous learning
In terms of the solution, automated plug-ins for accessibility such as that developed by UserWay have their place in striving to create a more accessible world.
While the likes of Amazon and Microsoft can afford to employ vast teams of people, solely dedicated to addressing web and mobile accessibility, the same is not true for the websites of mom-and-pop shop small businesses – often built out of configurable templates like Squarespace or Wix.
These types of customers require more scalable, affordable solutions and this is where automation can come in.
Though automation can accomplish some of the heavy lifting in terms of remediation, the complexity of modern websites and mobile apps means that no automated solution is 100% foolproof and can simply be paid for and forgotten about.
Rather, whether using automated software or manual processes, website owners need to use the tools they have at their disposal to identify and educate themselves on their digital accessibility pain points.
Achieving digital accessibility does not have a quick fix but necessitates a continued process of education and engagement.
In the final analysis, this shouldn't be viewed as just another troublesome burden for often over-extended business owners because, next Christmas and the one after that ad infinitum, the commercial benefits will continue to stare them in the face.