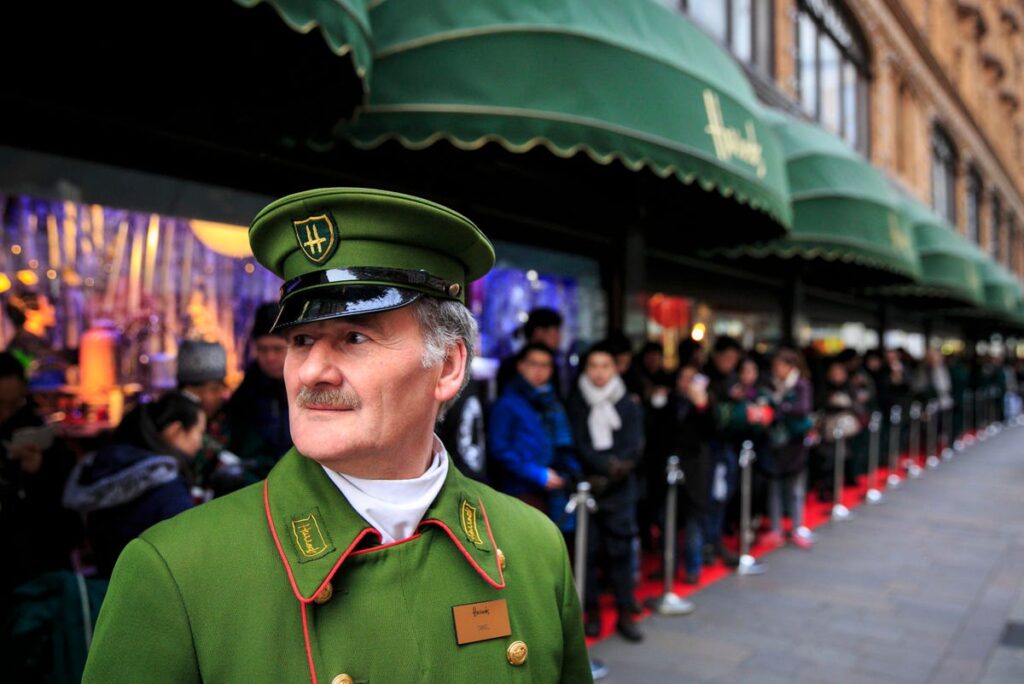 Retailers Feel The Blow: Boxing Day Footfall Down As Shoppers Stay Away
Traditionally in the UK, Boxing Day (Dec 26) sales have always been a big draw for shoppers hitting the high street to bag a bargain.
Footage of queues outside iconic London department stores such as Harrods would routinely be transmitted across global media, with images of shoppers who had often camped outside overnight in freezing conditions, to be the first through the door.
Boxing Day, 2020 saw London's famous Oxford Street deserted as the city was in an imposed lockdown due to Covid-19. Chief executive of the New West End Company, Jace Tyrrell described the scenes as "heartbreaking". For the first time since 1871, London was a ghost-town on this popular shopping day.
Here we are in 2021 saw many British consumers avoiding the Boxing Day sales amid concerns over the surging Omicron Covid-19 variant. Visits to high streets, shopping centres and retail parks visits were all down more than 45% on pre-pandemic levels, according to footfall specialists, Springboard.
There may be several reasons for the subdued shopper count, particularly as big branded stores stayed closed for the day. Key retailers that would usually encourage footfall such as John Lewis and Next had already announced that they would be closed for Boxing Day.
December 26th fell on a Sunday this year and therefore subject to Sunday – that is, certain large shops can open for sale for a maximum of only 6 hours between 10am and 6pm.
Consumers could well have taken the chance to enjoy an extended Christmas celebration at home with family and friends. Priorities have shifted perhaps as last year many faced a limited time with loved ones when restrictions became more sever just before Christmas itself.
The high infection rates from the COVID Omicron variant certainly will have negatively impacted pre-Christmas shopping figures, from Black Friday onwards. Boxing Day as a shopping festival had started to see a decline of footfall.
Boxing Day had showed signs of loosing appeal for shoppers as a retail 'bricks and mortar' shopping event even prior to the pandemic. On December 26 2019 footfall figures were already in decline, down 10.6% on the previous year. At the time experts highlighted the rise of Black Friday and pre Christmas shopping offers as well as the continued growth in online shopping.
In 2020, the pandemic created a significant shift to online with internet retail sales increased by 72.7% that year. Statista predicted 2021's online retail shopping sales would equate to £132.43 billion.
Notwithstanding these changes of shopping habits, Barclaycard Payments has predicted an increase on spending for bargain seekers. They suggest UK shoppers would be spending an average of £247 in the post-Christmas sales this year, up £85 compared with 2020 and up £61 compared with 2019.
The research from Barclaycard also suggests that shoppers prefer to spend online with a third (34%) of respondents saying they prefer online shopping in general, 32% say it is more efficient and allows them to spend time with family and friends during the holidays, and 27% do not want to brave the unpredictable British weather.
Savvier shoppers also know how to navigate sites to find the best deal, and using price comparison websites to guide purchasing decisions, may be still waiting to gain bigger discounts.