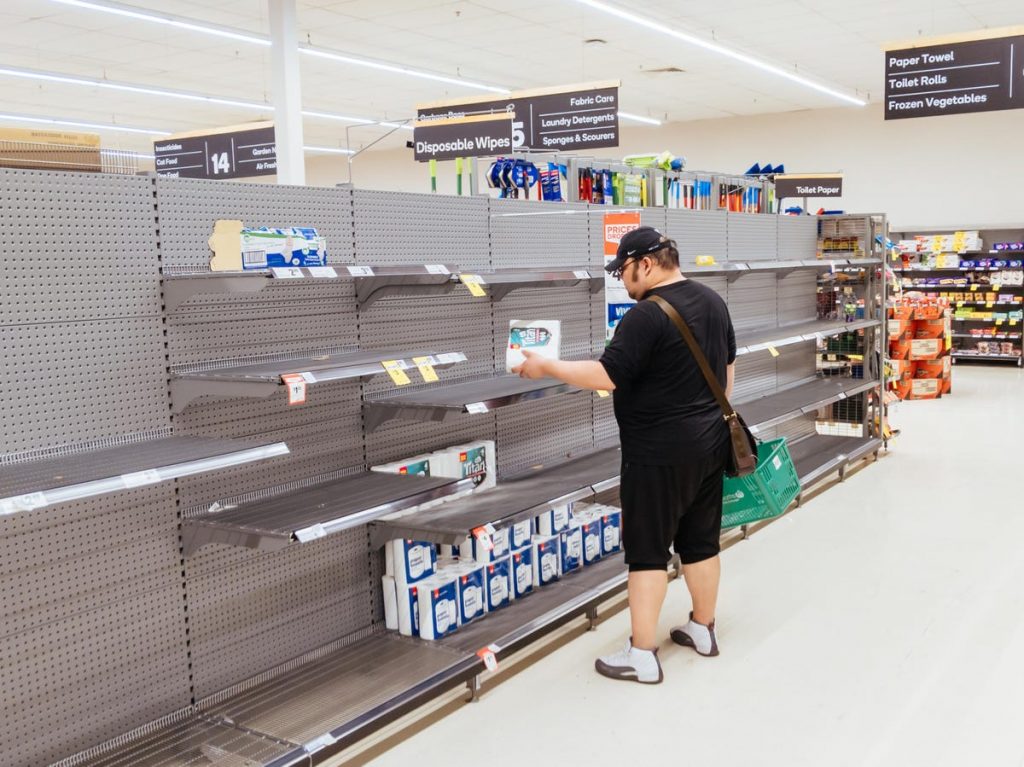 Retail Haves And Have-Nots: Why The Supply Chain Is So Uneven
When it comes to who has enough merchandise to sell – and who doesn't – the retail world seems to be settling in to a two-tier structure: The Haves and the Have-Nots
Even as some big national retailers are beginning to acknowledge problems getting enough goods for their stores and online operations, others are claiming there is plenty of merchandise out there to fit their needs. This dynamic becomes ever more important as the industry moves into its crucial fourth quarter push when a disproportionate amount of its revenue is generated.
It's a fascinating dichotomy that may have as much to do with business models and merchandising strategies as it does with sources of supply or access to transportation services. While many big companies are chartering ships, loading up on inventory, moving sourcing to new areas and flying in goods for some it's still not enough.
Retailers that can buy from wide swatches of the supplier base, like off-pricers and close-out operations, seem to be generally faring better than those operations that have much more specific needs like department stores and dollar chains.
But for the discount and price-sensitive end of the retail business, the increased costs associated with higher container prices, using airfreight rather than ocean shipping and generally higher labor wages throughout the process have all impacted earnings as well, causing concern with investors. Higher end retailers may be facing the same supply chain issues but because they have more room to absorb those higher costs they seem to be facing less margin profitability challenges.
But what is clear throughout the entire retailing spectrum is that a problem that was still largely hypothetical for much of the pandemic era is finally catching up with some parts of the business and creating a new kind of havoc. Besides shortages, the goods that are arriving are more expensive and shoppers, fearing a return to depleted stocks of basics like toilet paper and other staples, are starting to hoard once again, just as they did in the spring of 2020 when the first wave of the pandemic was raging.
Clearly the ship has hit the fan.
Dollar Tree DLTR is one national chain dealing with supply shortages. Retail Dive reported that the retailer "previously assumed that ocean carriers would fulfill 85% of their contractual commitments — already a problematic situation — along with higher rates. Now the company projects that its regular carriers will fulfill just 60% to 65% of their commitments."
While it is looking at other solutions, the increased costs of getting goods shipped is especially troubling for a chain that is so focused on low price points.
On its most recent analysts' quarterly call Macy's M reported its inventory level had dropped 14.5%, partially by plan but also due to issues getting goods. CFO Adrian Mitchell noted that while the company has been able to find enough goods so far, "reduced supply is ultimately detrimental, offering [customers] a more limited selection."
In a CNN report, Bob Biesterfeld, CEO of the large global logistics company C.H. Robinson, said "The pressures on global supply chains have not eased and we do not expect them to anytime soon."
On the other side of the ledger such large national retailers as Home Depot HD , Lowe's, Target TGT and Williams Sonoma WSM , while acknowledging the supply chain challenges have said so far they are getting enough goods for their operations.
Ross Stores ROST , in comments that reflect those made by other off-price operations, also mentioned product shortage issues in its most recent quarterly conversations but said it is dealing with them successfully. "What's happening is that merchandise deliveries are sliding," CEO Barbara Rentler said. "So, it could slide two weeks, 30 days. They are sliding, and so what the merchants are really doing is they are constantly flexing based on what they are seeing in the market, the availability and they're chasing into classifications that they need. It's a little bit of a moving target," she said.
"But overall, there is plenty of supply."
A tale of two industries indeed.