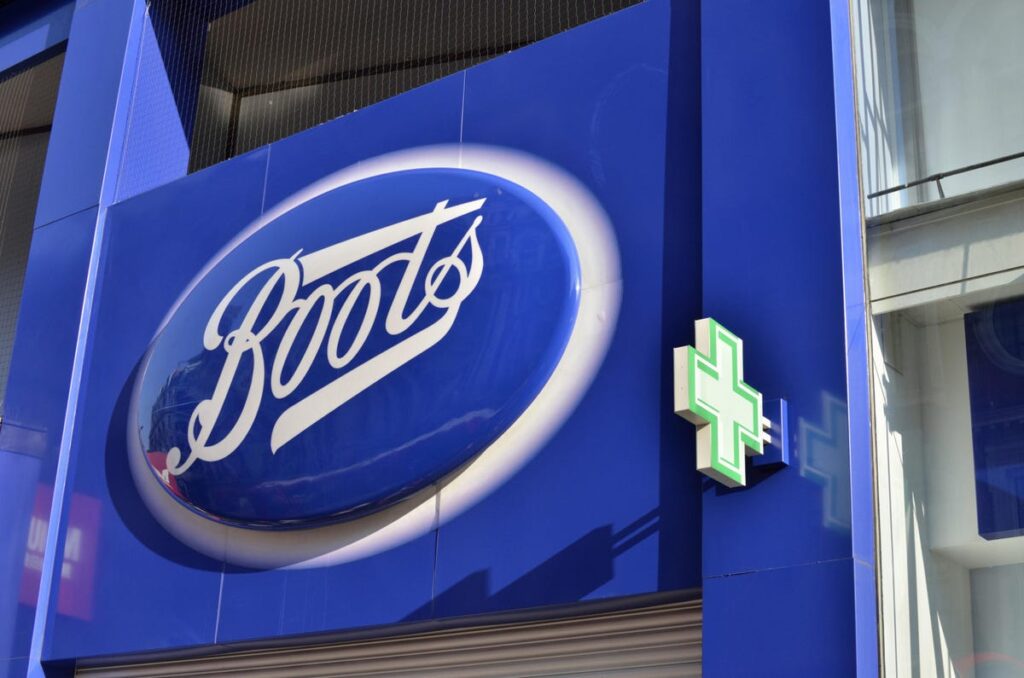 Report: Walgreens May Sell Or Spin Off U.K. Boots Pharmacies
Walgreens Boots Alliance is reviewing options to sell or spin off assets including its Boots pharmacies in the United Kingdom, according to media reports outside the U.S.
Walgreens was unavailable for comment Friday afternoon on a report in Sky News that the parent of more than 2,000 Boots pharmacies, Walgreens Boots Alliance, is "lining up Goldman Sachs to work on a potential disposal of the UK's biggest and best-known chain of high street chemists."
The report on the U.K. business comes as Walgreens is spending billions of dollars on its U.S. drugstore operations at the direction of new chief executive officer Roz Brewer. Walgreens recently invested another $5.2 billion in VillageMD to escalate the expansion of doctor-staffed clinics across the U.S. under a new "Walgreens Health" business.
Lately, Walgreens new management has been investing much more on the U.S. operation. Brewer has high hopes for the much larger U.S. business and sees the potential to help remake the healthcare experience in the U.S.
"Imagine a day when 45% of our Walgreens stores – of the 9,100 stores that happen to be within five miles of 75% of the homes across the United States – where you can walk in and see a primary care physician that's attached to a Walgreens drugstore," Brewer said in an interview this week during the Forbes Healthcare Summit.
Walgreens and VillageMD said they "on track to open 1,000 primary care practices by 2027."
"And you come into this beautiful lobby and there are eight exam rooms with two physicians and a staff," Brewer added. "And they can do the testing that you need that day when they take a blood sample or urinalysis and you can manage that right in the building and then walk over and get your script done. That's our goal."
But Walgreens has been recently investing in operations in Europe and around the world as well.
Earlier this week, Walgreens Boots Alliance and McKesson Corporation said they reached an agreement for Walgreens to acquire the remaining 30% share of their GEHE Pharma Handel and Alliance Healthcare Deutschland joint venture in Germany. "Following this transaction, WBA will become the 100% owner of the combined GEHE and Alliance Healthcare businesses in Germany," the companies said.
Walgreens has more about 13,000 retail locations across the U.S., Europe and Latin America.