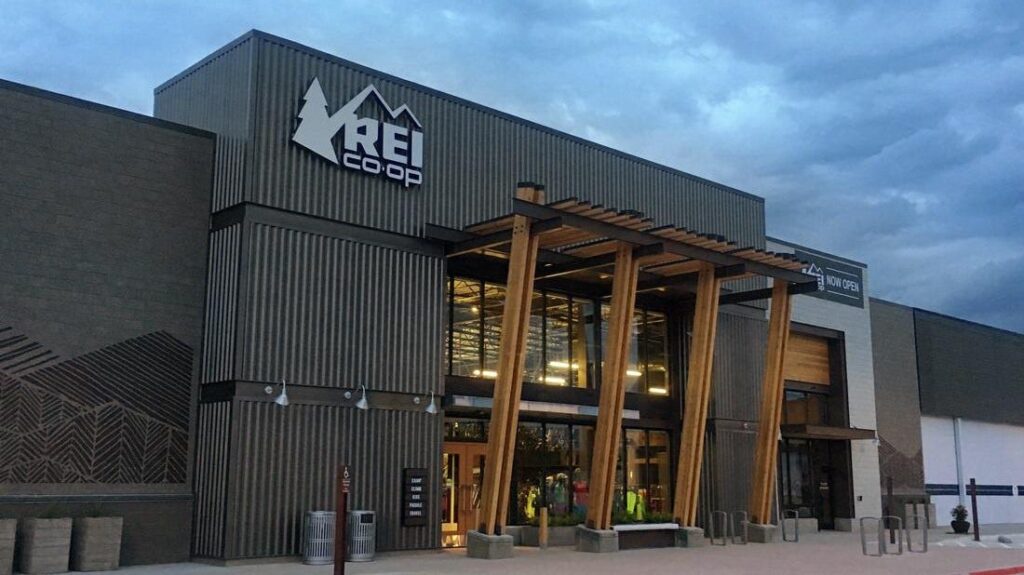 REI Plans To Support 50 Million Members By 2030
REI, the Seattle based specialty outdoor retailer, is making moves in the new year to build out its technology infrastructure to support the large number of programs it offers to its growing number of co-op members.The company announced an expanded technology leadership team with the addition of two new vice presidents. The company hired Analyn Nouri as its vice president of platform engineering, and promoted 15-year employee Todd Wilson to vice president of product engineering. The uniquely positioned co-op has over 20 million participants and for its lifetime members there are numerous benefits, many of which require a robust technological infrastructure. "Technology has a central role in REI's growth strategy, which includes serving 50 million members by 2030 through its stores, online platforms, experiences and more," said Dan Shull, REI senior vice president and chief technology officer.
REI moving towards cloud computing for greater scale
According to the press release, Nouri will head REI's journey toward cloud-based platforms that support existing and future offerings, ensure the co-op has scalable infrastructure and data protection, and drive excellence in engineering tools and practice. "Technology is an amazing tool to help extend outdoor awareness and allow access for people who may have never felt that an active lifestyle can be within their reach," says Nouri.
REI, while known widely for its outdoor gear and equipment, also provides members with benefits that include outdoor adventures, expert classes and professional instructors. REI's active adventure travel company runs more than 100 itineraries across the country and its global presence of professional trainers hosts beginner-to advanced-level classes and workshops built about a wide range of activities. All of these offerings are made possible through a variety of technological infrastructures and systems.
Seamless experience and great stewardship
Wilson will oversee the development of REI's increasing scope of innovative, brand differentiating platforms including the co-op's e-commerce, content, membership, activity, experiences, rentals and re-commerce. "We're creating a seamless experience across the entire co-op to help people get outside and engage our members to join us in the fight to protect the environment and create an outdoors that is accessible and equitable for all," said Wilson.
The company has worked on a variety of stewardship initiatives like climate change commitments including halving its carbon footprint by 2030, advancing racial equity, embracing the circular economy by selling used gear and investing $6.3 million in more than 400 nonprofit partners in 2020.
REI was the first retailer to close its doors on Black Friday. For the seventh year running, the company paid its more than 15,000 employees to #OptOutside on Black Friday, which means REI is encouraging employees and shoppers alike to disconnect from the chaos of Black Friday and instead spend a day enjoying nature. "As the last year and a half has continued to challenge us all, #OptOutside is a reminder of the importance of community and time outside," said Eric Artz, CEO of REI.
REI's first chief commercial officer
Early this month, REI Co-op announced the hiring of its first chief commercial officer, Cameron Janes, who will unite the co-op's retail and e-commerce channels to help REI push the boundaries of how physical and digital retail connect and build a seamless omnichannel experience for its customers and members.
A life outdoors is a well-lived, the mission forward
Recently recognized as a Robin Report 2021 Retail Radical, REI has stayed true to its brand mission and continues to evolve to meet the needs of changing markets. Robin Lewis, CEO of The Robin Report, stated, "Like all strategic transformations, it requires enlightened leadership, major capital commitment, dedicated resources, innovative initiatives, and extreme focus matched with a high level of strategic agility to meet the demands of a very complex market and a massive shift in consumer demand."
REI's continued focus on its mission and its brand ethos of, "A life outdoors is a life well-lived" has allowed the company to stay centered both on the co-op members (customers), employees and Mother Nature. These recent executive moves are allowing the company to provide a more consistent, unified shopping journey and creating an ecosystem of community among its major stakeholders.