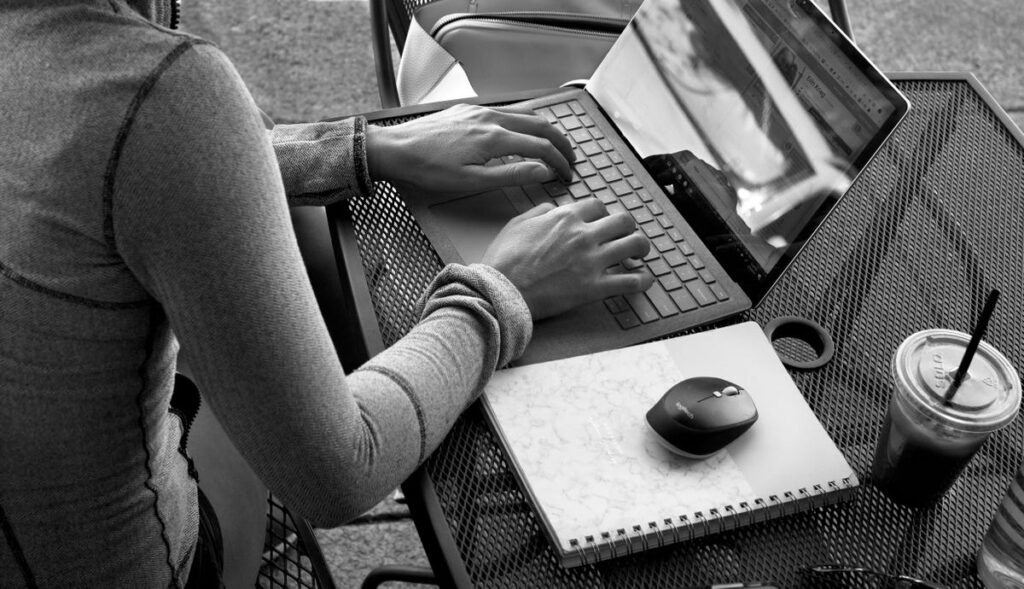 Record Sales For Online Holiday Shopping Hitting Over $204 Billion
Online shopping figures released by Adobe ADBE as part of its Digital Economy Index showed that consumers spent a total of $204.5 billion for the holiday season including the months of November and December. The sales uptick of 8.6% compared to last year (YoY) included 38 days that surpassed $3 billion in daily spend which is a record. Last year there were only 25 days that exceeded $3 billion in daily spend. In October, when holiday shopping started with Black Friday deals offered in the middle of the month, shoppers spent $72.4 billion in online purchases, up 8% YoY. Consumers spent a record $855 billion online in the full year of 2021, demonstrating strong growth in the digital economy. The holiday selling period including October, November and December represented 32% of total online annual sales.
Ironically, Cyber Week was down 1.4% for online shopping
According to the report, the weeks before Thanksgiving (November 1 to November 24) grew 19.2% YoY, while Cyber Week (5 days between Thanksgiving and Cyber Monday) was down 1.4% YoY. The weeks following (November 30 to December 31) grew 5.6% YoY. "This holiday shopping season was the first time where big promotional moments like Cyber Monday and Black Friday took on less of the spotlight," said Taylor Schreiner, senior director of Adobe Digital Insights.
During the holiday season, consumers saw over 6 billion out-of-stock messages online. This represents a 253% increase over the 2019 holiday season (prior to the pandemic) and a 10% increase YoY as stated in Adobe's press release. Schreiner stated, "Like we saw during the Covid-19 pandemic, e-commerce has become a ubiquitous daily activity and a flexible way for shoppers to navigate product availability and higher prices."
Inflation sees 19th consecutive rise for online purchases
Data from the Adobe Digital Price Index (DPI) also revealed inflationary pricing for online purchases. In December 2021, online prices increased 3.1% YoY marking the 19th consecutive month of YoY online inflation. In November of 2021 prices for online products increased 3.5% compared to the same period last year.
Apparel pricing rose higher than any other category and was up 16.6% YoY. Typically, retailers discount the apparel category as the holiday shopping season progresses. However, this is the ninth consecutive month where online prices have risen in apparel. Patrick Brown, vice president of Adobe growth marketing and insights, noted, "As consumers contend with higher offline prices for everything from gas to rent, they are finding that e-commerce is still a less expensive option when it comes to goods like toys, electronics and even jewelry."
Brown said, "Inflation online is showing no signs of easing, as durable consumer demand is being met with the same, persistent supply challenges that produced over six billion out-of-stock messages online this holiday season."
Services continue to grow
Consumers continued using curbside pick-up for convenience and to avoid shopping in stores during COVID spikes. While curbside fulfillment was down slightly to last year, the service was used 23% of the time for online orders. The day before Christmas Eve, usage peaked at 40%.
Over the holiday season, 43% of online sales came from smartphones which is a slight increase from the 40% usage last year. Mobile purchasing has not been as strong as anticipated in terms of online purchasing as more people worked from home and continued to use the desktop for a majority of online shopping. Mobile purchasing for online purchases reached $88 billion for holiday. As the season progressed, however, many consumers took to the mobile devices for purchasing, especially closer to the holiday. There were six days where over 50% of sales came from smartphones including 11/25 (Thanksgiving), 12/18 (Super Saturday), 12/19, 12/24 (Christmas Eve), 12/25 (Christmas Day), and 12/26.
Adobe Analytics data cover over one trillion visits to U.S. retail sites, 100 million SKUs, and 18 product categories. The Adobe Digital Price Index provides the most comprehensive view into how much consumers pay for goods online, analyzing one trillion visits to retail sites and over 100 million SKUs across 18 product categories. The DPI is modeled after the Consumer Price Index, published by the U.S. Bureau of Labor Statistics, and uses the Fisher Price Index to track online prices.