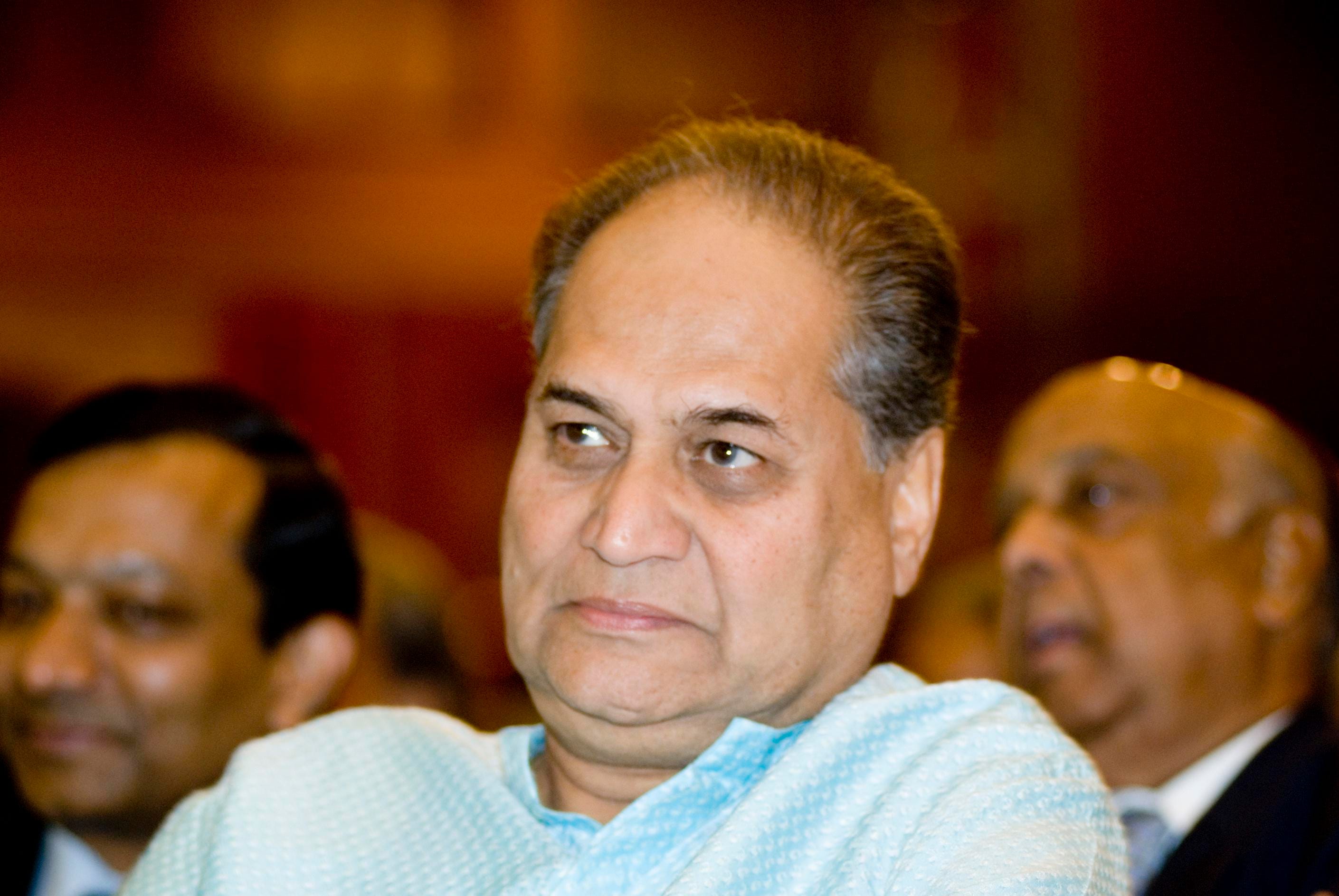 Rahul Bajaj, who was chairman of the 96-year-old Bajaj Group and the oldest member of the storied Bajaj clan, died Saturday afternoon at the age of 83, in Pune city. The widely respected industrialist is believed to have been ailing for some time.
Bajaj was the grandson of the Bajaj group's founder, Jamnalal Bajaj, who set up the group in 1926. Jamnalal found a mentor in Mahatma Gandhi, joined the freedom movement and ran his business on Gandhian values. Jamnalal's eldest son, Kamalnayan, took over in 1942 and expanded into manufacturing, notably scooters. Kamalnayan's younger sibling Ramkrishna took charge in 1972 until his death in 1994, when the baton passed on to Rahul.
Under Rahul Bajaj, the group grew into a conglomerate of 40 companies in sectors such as two-wheelers, financial services and electrical appliances. The industrialist joined the billionaire rankings for the first time in 2007 with a net worth of $1.1 billion. At the time of his death, Bajaj was worth an estimated $8.2 billion, ranked at No. 302 in the world, according to Forbes' real-time billionaire rankings.
MORE FROM FORBESIndia's 100 Richest 2021: Collective Wealth Skyrockets To Record High Of $775 BillionBy Naazneen Karmali
The outspoken industrialist, who never hesitated to speak truth to power, will be accorded a state funeral by his home state of Maharashtra. In a condolence message, Indian President Ram Nath Kovind said that Bajaj's career "reflected the rise and innate strength of the nation's corporate sector." Indian Prime Minister Narendra Modi said that Bajaj "was passionate about community service and was a great conversationalist."
Bajaj was bestowed the Padma Bhushan, one of the country's highest civilian honors. He was a former—and very vocal—member of the Rajya Sabha, the upper house of the Indian parliament. For years, Bajaj was a fixture at the World Economic Forum's Davos gathering every year and often said proudly that he hadn't missed a single one.
Fellow auto billionaire Pawan Munjal, chairman and CEO of Hero MotoCorp, which competes fiercely with Bajaj Auto in India's two-wheeler market, called Bajaj a stalwart, whose passing marks "the end of an era." "He was one of the pioneer nation builders in modern India and empowered millions of people by providing them with convenient mobility solutions," Munjal said, adding that his late father, Brijmohan Lall, and Bajaj were close friends and admired each other.
For decades, Bajaj Auto ruled the scooter market and its advertising slogan "Hamara Bajaj"—translated as "Our Bajaj"—reflected the brand loyalty it had built among aspiring middle class Indians. In 1984, Hero entered the motorcycle market in a joint venture with Japan's Honda and eventually overtook Bajaj Auto in market share.
MORE FROM FORBESIndia's Hero MotoCorp Joins The EV Race With A Drive To Overtake CompetitorsBy Megha Bahree
Rahul Bajaj studied economics and law before going to Harvard University for M.B.A. studies. He joined the family business on his return and took charge of Bajaj Auto in 1970. Bajaj had long handed over operations to his two sons—Rajiv, who runs Bajaj Auto, and the younger Sanjiv, who is in charge of the financial services arm. The latter includes a long-standing partnership with German insurance giant Allianz Group.
Last year, the patriarch stepped down as chairman of Bajaj Auto. His cousins Niraj, Shekhar and Madhur, who were close to him, head various group companies. Rahul's younger brother, Shishir, has his separate consumer goods empire.