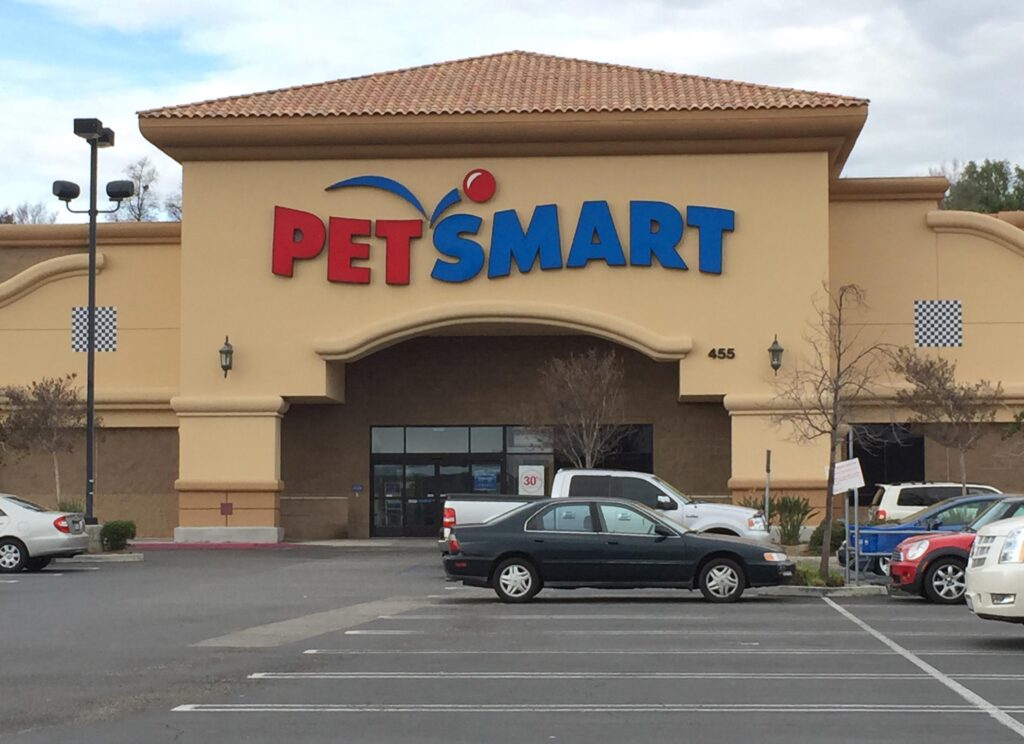 PetSmart Deal To Go Public Could Trigger Dog-Eat-Dog Competition
Is the world, or Wall Street, big enough for three publicly-traded big dogs in the pet space? An investment group backed by private equity firm KKR & Co. KKR apparently thinks so.
Such a move could find PetSmart, Petco, and PetSmart's recent spin-off, Chewy, all fighting for Wall Street's love in what is expected to be an increasingly competitive pet market.
According to a Bloomberg report, a special purpose acquisition company, KKR Acquisition Holdings I Corp, is in talks with PetSmart to take the retailer public.
KKR Acquisition Holdings I Corp. raised $1.38 billion in its IPO last year to acquire consumer or retail companies. The SPAC, which includes Lululemon Athletica LULU board chairman Glenn Murphy, and Paul Raether of KKR, trades under the ticker symbol KAHC.
A deal would allow PetSmart to begin trading publicly more quickly than if it embarked on a traditional IPO path. According to Bloomberg, PetSmart would be valued at $14 billion in the deal.
That could add up to a nice payday for PetSmart's current owners, BC Partners BGCP , which paid $8.7 billion for the retailer in 2014.
BC Partners later acquired online pet retailer Chewy for just over $3 billion in 2017. It spun off the company in a successful IPO in June, 2019 that gave BCPartners a $10 billion windfall, part of which it has used to reduce PetSmart's debt.
Petco, the country's other large pet store chain, went public in January, 2021, in an equally successful IPO. Petco shares jumped 65% in the first hours of trading and the stock closed at $29.40, almost twice the expected range.
Those successful IPOs, and the surge in pet adoptions and sales of pet goods that occurred during the first year of the pandemic convinced many investors that betting on pets is a smart move.
But in recent months Wall Street has started to worry that demand will slow post-pandemic, and that too many companies are fighting for a share of the pet market.
When Petco reported its Q3 earnings in November, its shares fell 13%, despite the news that net sales were up 15% and adjusted earnings were up 17%. Wall Street was worried that growth was slowing.
Chewy's shares also dropped after it reported its third quarter earnings in December. A sales increase of 24.1% and customer growth of 15% failed to impress investors who compared those numbers to the second quarter's 27% sales growth and 21% customer growth and didn't like the change in momentum.
PetSmart and BCPartners did not reply to requests for comment on the possible deal.
BC Partners has been dogged recently by a campaign by a workers advocacy group to improve conditions at PetSmart stores for workers and pets. The group, United for Respect, has been pressuring BC Partners to meet with its representatives to discuss the concerns, which included understaffing, and cost-cutting. BC Partners previously has denied those charges and said it has invested millions in store improvements.
Bianca Agustin, corporate responsibility director at United for Respect, called a possible SPAC acquisition "one of the latest tricks in the private equity playbook to skirt oversight and shortchange workers and retail investors." United for Respect has often accused private equity owners of looting retail companies at the cost of workers.
"As KKR considers this deal," Agustin said in a statement, "we are hopeful that they will commit to ensuring a viable business model for PetSmart that includes job quality and voice for workers, truly addressing the issues that workers have bravely raised throughout the pandemic."
"If BC Partners wants to take PetSmart to the next level by going public, they must listen to their workers and agree to their request for a meeting," Agustin said.
Chewy closed today at $38.05, down dramatically from its 52-week high of $120, at the peak of pandemic fueled pet enthusiasm. Petco closed at 17.96, down from its high of $28.73.
A key question for this KKR deal is has the best time to take a pet retailer public already passed?