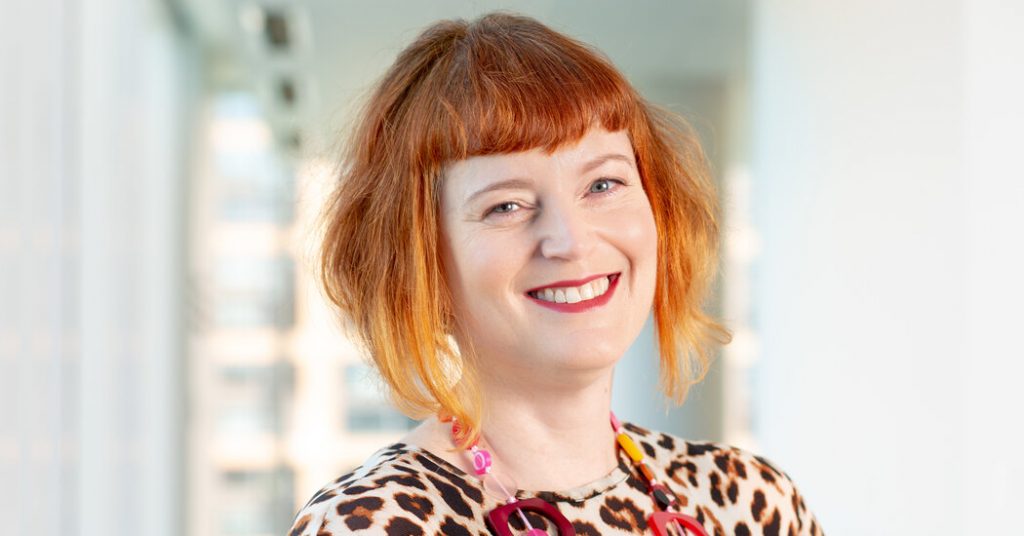 Petra Mayer, Books Editor for NPR and 'Resident Nerd,' Dies at 46
Petra Mayer, a books editor for NPR and self-described "resident nerd" who delighted readers with her musings about science fiction, comics and cats, died on Saturday in Silver Spring, Md. She was 46.
Her death, at Holy Cross Hospital, was confirmed on Sunday by her mother, Elke Mayer, who said the cause was a pulmonary embolism.
Ms. Mayer joined NPR's books team in 2012 and worked on the culture desk, according to the public radio network.
The announcement prompted an outpouring of tributes to Ms. Mayer, who reported on Comic-Con and contributed to Book Concierge, NPR's literary recommendation tool.
"Petra was NPR through and through," Nancy Barnes, NPR's senior vice president for news, said in an email to the staff on Saturday that was reported by the public radio network.
In a statement on Sunday, NPR said that Ms. Mayer had left an indelible mark.
"This is a heartbreaking loss for all of us at NPR, our member stations and the millions of listeners in the public radio family," the statement said. "Petra's passion for her work, her love for her colleagues and her joy sharing books with public radio listeners have made a lasting impact."
Before her tenure as a books editor, Ms. Mayer was an associate producer and director on the weekends for "All Things Considered," the radio network's flagship news program, according to NPR. She had also worked as a production assistant for "Morning Edition" and "Weekend Edition Saturday."
In an interview on Sunday, Elke Mayer said that her daughter had been drawn to a radio career while studying at Amherst College, where she earned a bachelor's degree in history in 1996, according to her LinkedIn profile.
"She could have progressed to management very easily, but she loved to do the actual work," Ms. Mayer said. "She loved to interview authors."
Ms. Mayer said that her daughter relished assignments like covering Comic-Con, where she crossed paths with celebrities and characters.
Beth Novey, an editor and producer for NPR, told the public radio network that Petra Mayer "was always up for anything — whether it was taking on a last-minute edit, dressing up as the A.P. style guide for Halloween or making a hedgehog out of cheese for an intern farewell party."
Ms. Novey said on Twitter that Ms. Mayer was supposed to join her for brunch on Saturday. "She had (of course) promised to bring something 'stupidly elaborate' that she had seen on Great British Bake Off," Ms. Novey wrote.
After graduating from Amherst, Ms. Mayer received a master's degree in broadcast journalism from the Columbia University Graduate School of Journalism, according to her LinkedIn profile.
Ms. Mayer grew up in Washington, D.C. In addition to her mother, she is survived by her father, Jeffrey L. Mayer, and her partner, Josh Drobina.
Elke Mayer said that her daughter used her position to highlight more diverse authors. She also fought for paid internships, her mother said.
Some of the stories that she covered could be heavy, though.
"Petra was the go-to person if anybody in the arts died," her mother said. "She would write the obit and it would be on the air in an hour."