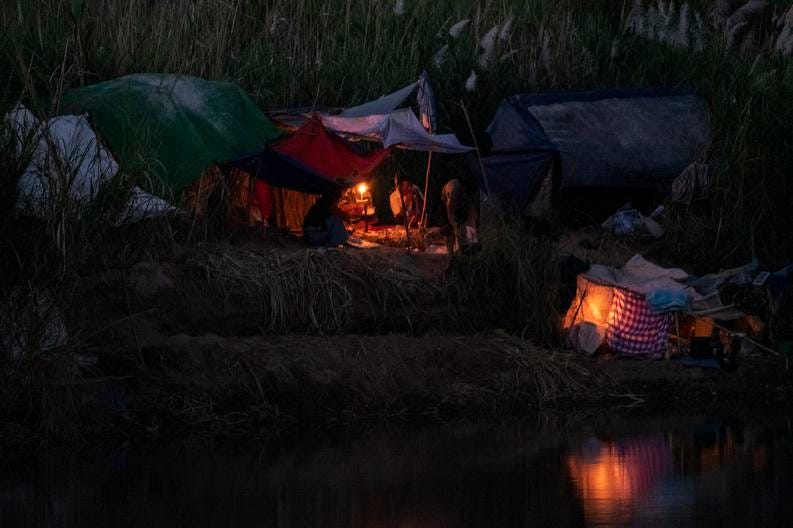 People Of Myanmar Face Unprecedented Crisis In 2022, The U.N. Warns
The U.N. is sounding the alarm on the situation in Myanmar. According to a recent U.N. report, the people of Myanmar are facing an unprecedented crisis in 2022: political, socioeconomic, human rights and humanitarian. The situation is escalating dramatically since the military takeover on February 1, 2021, and a severe Covid-19 outbreak. The report estimates that 14 out of 15 states and regions are within the critical threshold for acute malnutrition. The projection for 2022 suggests that 14.4 million people will need aid in some form, including 6.9 million men, 7.5 million women, and five million children.
The drivers of this dire situation are multiple, including increasing prices, Covid-19 and associated restrictions and the ongoing insecurity.
Since the coup in February 2021, Myanmar's military and its police have reportedly "killed more than 1,300 civilians, including 75 children. They have fired indiscriminately into residential neighborhoods, arrested thousands of people on spurious charges and systematically tortured prisoners in detention." Furthermore, rising criminality, targeted killings and use of explosive devices by unidentified actors have been exacerbating insecurity. In one of the recent attacks, on December 24, 2021, at least 35 people, including four children and two humanitarian workers, were killed in Myanmar's Kayah State.
The security situation and the economic crisis have a significant effect on the well-being of people in Myanmar. Among them, women, children and persons with disabilities are at particular risk. According to a new report, "Women, children and persons with disabilities are particularly vulnerable amid this economic and protection crisis, exposing them to risks of exploitation and abuse, including gender-based violence." Furthermore, "The risk and incidence of human trafficking, already on the rise in 2021, is expected to further escalate in 2022 due to increased mobility and the use of unsafe migration as a negative coping strategy. In areas affected by conflict, entire communities, including children, are being displaced."
Children are at particular risk of all forms of conflict-related violence including "killing, physical injury, trafficking, recruitment and use in armed conflict, sexual violence, arbitrary arrest, and unlawful detention of adolescent girls and boys."
The dire situation in Myanmar continues to lead to displacement. More than 223,000 people in Myanmar were displaced by armed conflict and unrest since the coup and remain in overcrowded displacement sites. This includes approximately 39,000 people from Kachin and northern Shan, 154,800 people from Bago (East), Kayah, Kayin, Mon, Shan State (South) and Tanintharyi, and 23,000 from Chin. Many of them are subjected to cyclical displacement.
In Rakhine, close to 600,000 Rohingya people remain without identity documents and are subject to movement restrictions. As such, they have limited access to essential services.
The situation in Myanmar requires urgent attention, and people in Myanmar require urgent assistance. However, at the same time, we cannot forget that nearly 1 million Myanmar refugees are still living in overcrowded camps in Bangladesh and there is no durable solution for them.