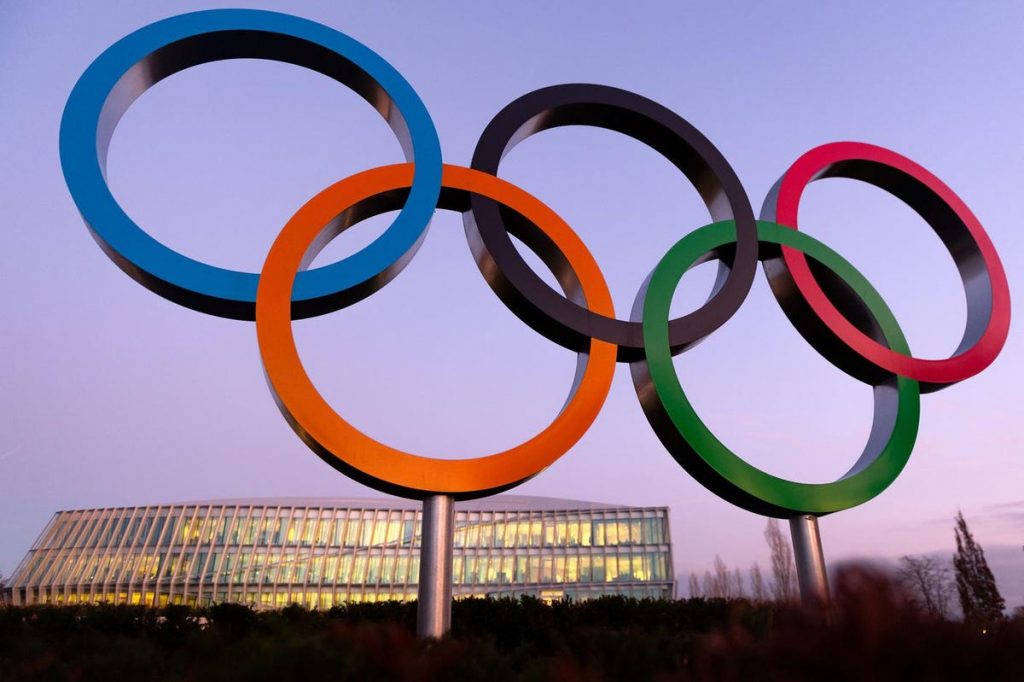 Olympics To Abandon Testosterone Criteria For Trans Women Athletes, Announces 'Framework On Fairness'
The future for transgender and intersex athletes to compete in the Olympic Games is being rewritten by the International Olympic Committee, which issued a stunning new set of guidelines Tuesday which did not, as expected, lower the criteria for intersex and trans women's testosterone levels, and instead handed eligibility rules over to individual sports agencies.
The change, however, is not without some important governance, as can be seen in the report's title: The Framework on Fairness, Inclusion and Non-Discrimination on the Basis of Gender Identity and Sex Variations was announced in a Zoom meeting hosted by the IOC in Lausanne, Switzerland.
The framework consists of 10 principles, aimed at welcoming all athletes at every level of participation, centered on the values of inclusion, prevention of harm and non-discrimination:
Inclusion
Prevention of Harm
Non-discrimination
Fairness
No presumption of Advantage
Evidence-based Approach
Primacy of Health and Bodily Autonomy
Stakeholder-Centered Approach
Right to Privacy
Periodic Reviews
Although intended to guide elite athletes, the committee suggested the framework should apply to all levels of sport, even recreational and grassroots sports.
Among the things the IOC didn't do was issue new criteria for testosterone levels and did not define who is or isn't a woman. Also, for the first time in modern Olympic history, the committee is walking away from its "one size fits all" guidance and leaving it up to each sport and governing body to determine who is eligible to compete. The IOC guidance is that the criteria should respect internationally recognized human rights, rely on robust scientific evidence as well as athlete consultation, and that "precautions be taken to avoid causing harm to the health and well-being of athletes."
"I think that the IOC has made a powerful statement in favor of transgender inclusion, but I think that items 5 and 6 in their framework are problematic," said Joanna Harper, the visiting fellow for transgender athletic performance at Loughborough University in the U.K. and a former IOC consultant as well as an out trans athlete herself.
"On average, transgender women are taller, bigger and stronger than cisgender women and these are advantages in many sports," Harper told the Los Angeles Blade. "It is also unreasonable to ask sporting federations to have robust, peer-reviewed research prior to placing any restrictions on transgender athletes in elite sports. Such research is years or maybe decades away from completion. I do think that recreational sports should allow unrestricted inclusion of trans athletes."
Although Harper was not one of them, the IOC said it did consult 250 athletes, medical and legal experts over two years, and determined "every person has the right to practice sport without discrimination and in a way that respects their health, safety and dignity."
"Far too often, sport policy does not reflect the lived experience of marginalized athletes, and that's especially true when it comes to transgender athletes and athletes with sex variations," said Quinn, the world's first trans nonbinary gold medalist. "This new IOC framework is groundbreaking in the way that it reflects what we know to be true — that athletes like me and my peers participate in sports without any inherent advantage, and that our humanity deserves to be respected."
Competitive sports, the IOC said, "relies on a level playing field," but in a nod to the complaints of trans-exclusionary cisgender women athletes, the framework states support for "the central role that eligibility criteria play in ensuring fairness, particularly in high-level organized sport in the women's category."
As Ina Fried noted in Axios, since this new framework isn't legally binding on any sports governing bodies, the IOC is essentially giving them a green light to write their own rules for eligibility of trans and intersex athletes.
"As with any set of guidelines, the success of this new framework in ensuring a safe and welcoming environment within the Olympic movement will largely depend on the education and implementation process with national governing bodies, international federations, and other key stakeholders," said Anne Lieberman, director of policy and programs at Athlete Ally. A spokesperson for the nonprofit organization said it contributed to the process of determining the IOC framework.
GLAAD, the world's largest LGBTQ media advocacy organization, hailed the framework as "a victory for all athletes and fans."
"Sports are for everyone, and fairness in sports means inclusion, belonging and safety for all who want to participate, including transgender, intersex, and nonbinary athletes," said Alex Schmider, the associate director of transgender representation at GLAAD, and the producer of a documentary about young trans athletes, Changing the Game, which is on Hulu.