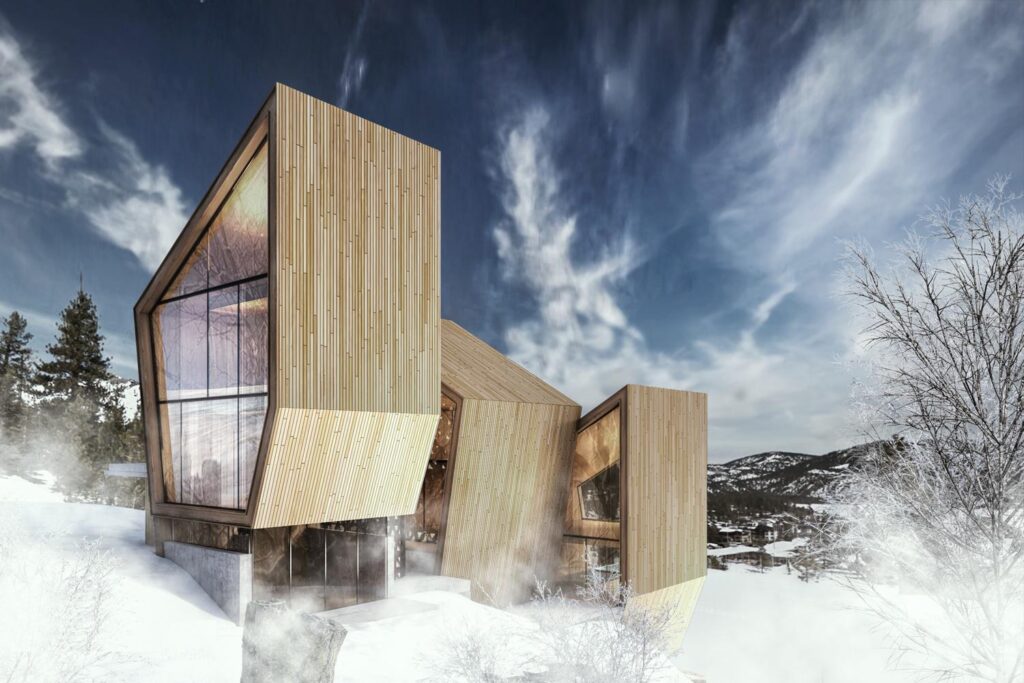 Olympian Franz Weber Talks Tahoe Real Estate And His New Project: DYAD Of Olympic Valley
Franz Weber, world-famous Olympian, six-time World Speed Skiing Champion and former world record holder (Weber still holds the North American record), is a visionary and a man for all seasons.
A long-time resident of Lake Tahoe, Weber and his wife, Janet, founded Franz Weber Inc., a Reno-based sports management and consulting company, in 1984. Today, the company represents world-class athletes and specializes in client hospitality and luxury adventure travel, including skiing, cycling, car racing, golf, tennis, trekking, and scuba diving. The company's consulting division dabbles in international ski areas and resort developments—Franz Klammer Lodge in Telluride, Colorado, and the Club Regent at The Canyons in Park City, Utah, are among other Weber-led sites.
Weber recently shared details of his latest passion project located halfway between Lake Tahoe and Truckee: The Dyad of Olympic Valley. Designed by world-renowned architect Johann "Hans" Obermoser, the cutting-edge project includes a four-lot portfolio embedded in one of the most iconic ski resorts in the West (Palisades Tahoe). Adding to the allure: access to the property is via an easement tunneled beneath the skiway.
"[Obermoser] designed an underground lair, in the spirit of James Bond, which acts as the perfect hidden counterpart to a remarkable home that sits above ground. [DYAD] is surrounded by ski terrain, a flowing creek, and majestic views in all directions. The design as seen in the renderings is an above-ground wood and glass "Peak" residence that reaches toward the blue Tahoe sky and surrounding mountains. Below ground is the "Bond Lair, hidden below the surface and embedded within the granite," Weber says.
In addition to the Bond-like main house, plans for the more than half-acre development include primary and guest quarters, optimized living spaces for intimate- and large-scale entertaining, and a glass-floor pool. The kitchen plans were designed by Wolfgang Puck for the chef himself.
DYAD's modern design is a reflection of the unique geography, which played a crucial role in the planning, according to listing agent and Jeff Brown of Tahoe Mountain Realty.
"Understanding how unique this property is, Franz scrapped approved plans and permits for a traditional mountain home and engaged the Obermoser firm out of Innsbruck, Austria, to create something as magnificent as the property itself," Brown adds.
The project—listed for $12.5 million—enters a Tahoe-Truckee market that is showing no signs of slowing down after a prolific 2021. According to Tahoe Mountain Realty, nearly 50% of all residential transactions transacted over $1 million, with the number of $10-million-plus sales quadrupling (5 in 2020 to 20 in 2021).
Highly amenitized resort communities continue to sell in record numbers, with Martis Camp, Lahontan, Old Greenwood, Schaffer's Mill and Clear Creek seeing increased activity year-over-year. Winter resort communities such as Northstar's Mountainside and Village Walk Skyline have nearly sold out of new development, and other communities such as Olympic Valley remain low on quality inventory.
---
Tahoe Mountain Realty is an exclusive member of Forbes Global Properties, a consumer marketplace and membership network of elite brokerages selling the world's most luxurious homes.