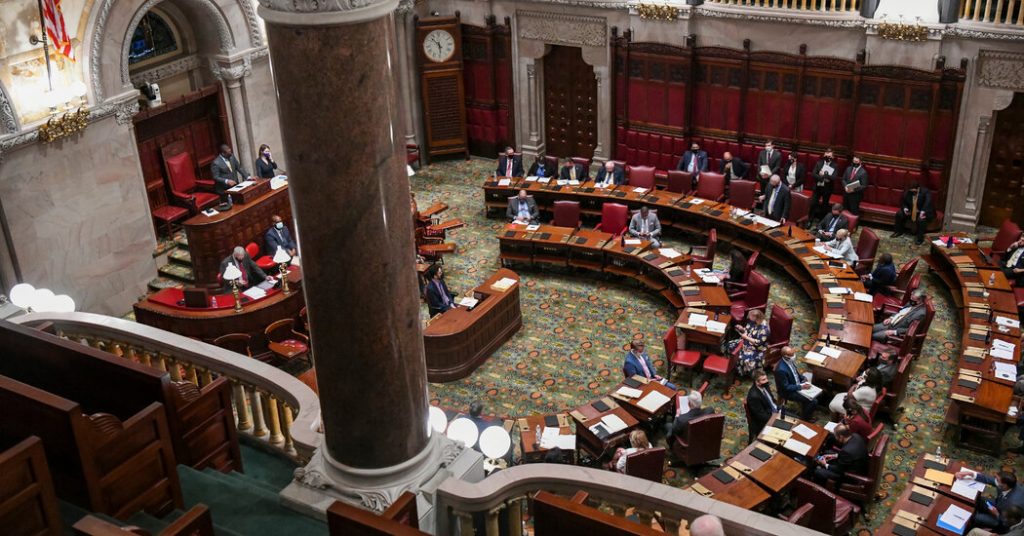 New York Will Soon Lose 1 House Seat. The G.O.P. Might Lose 5.
Democrats are likely to take aim at the lone Republican-leaning seat in New York City, the 11th District, anchored on Staten Island and parts of Brooklyn. Representative Nicole Malliotakis, a first-term congresswoman, holds the seat now, but adding more liberal sections of Brooklyn or even Lower Manhattan could make it untenable for a Republican.
The most significant gains could come upstate, the most likely region to lose a district altogether. Mr. Wasserman suggested mapmakers could try to pool voters into two conservative mega-districts. At the same time, the party could shore up two of its incumbents in Hudson Valley swing seats, Mr. Maloney and Representative Antonio Delgado.
One red seat could be created in western New York by combining the vast Southern Tier district held by the retiring Republican Tom Reed with territory between Buffalo and Rochester, represented by Chris Jacobs, also a Republican. A second could be rooted in the Adirondacks, combining areas of central and northern New York represented by Republicans Claudia Tenney and Elise Stefanik, a rising star who is now her party's top-ranking woman in Washington.
Targeting the region's other remaining Republican, John Katko, would be less straightforward. One of the few remaining moderate Republicans in the House who voted to impeach former President Donald J. Trump, Mr. Katko has repeatedly won his Syracuse-based district despite Democratic advantages there.
The commission will also propose new lines for the State Assembly and Senate, but lawmakers in Albany could just as easily toss them out to produce a result more favorable to Democrats looking to lock in their dominance for years to come. Democratic senators, in particular, are eyeing changes to districts that they say Republicans gerrymandered last cycle when they still controlled the chamber.
State Senator Robert G. Ortt, the Republican leader, said he was troubled by signs that Democrats would undermine the process chosen by voters before it began. He suggested that Democrats, led in Washington by Speaker Nancy Pelosi, had few other options to cling to power: "They know that the only way that she remains speaker is if they do this type of gerrymandering," he said.