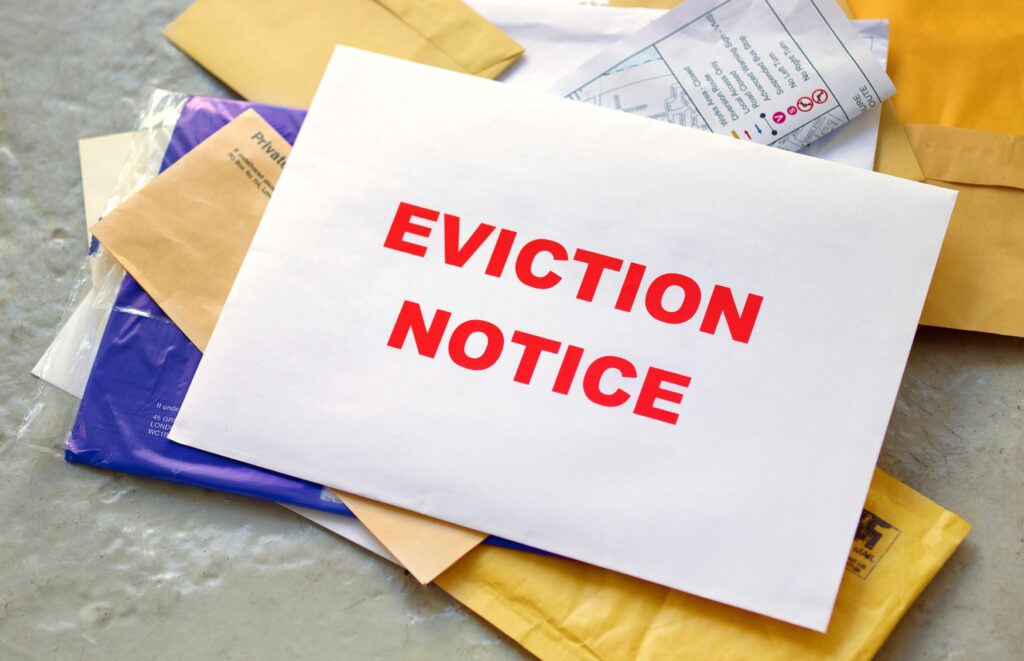 New Survey Finds Inflation, Housing Costs And Eviction Threats Hitting Minorities Hardest
Minority communities have been the hardest hit financially by the current spike in consumer prices and housing costs, with high percentages of Black, Latino and Native American families reporting serious financial problems and even threats of eviction, according to a survey published Monday by the Harvard T. H. Chan School of Public Health, NPR and the Robert Wood Johnson Foundation.
With the annual increase in consumer prices hitting a 40-year high of 9.1% in June, Americans, by a wide margin, cite inflation as the number one problem facing the U.S. But the actual impact on individual households is more dispersed. For example, in the new survey, 58% of Black adults, 56% of Latinos and 69% of Native Americans say inflation has caused them serious financial problems, compared to 44% of white and 36% of Asian adults
Soaring rents are similarly hitting certain minority households the hardest. In the new survey, 16% of Black renters, 10% of Latino renters and 21% of Native American renters reported they had been evicted or threatened with eviction in the past year. That compares to 9% of white and 4% of Asian families. "This is just a warning from this survey, that unless the government can provide some help for vulnerable populations, a year from now they are going to have more people who are homeless," said Robert J. Blendon, co-director of the survey and an emeritus professor of Health Policy and political analysis at the Harvard T.H. Chan School of Public Health
Programs of emergency rental aid helped around 5 million American families during the early months of the pandemic, with 1.5 million fewer evictions compared to pre-pandemic levels. After 22 million Americans lost their jobs during the start of the pandemic, Congress provided $25 billion in emergency rental assistance in the Coronavirus Aid, Relief, and Economic Security Act (CAR AR ES Act) passed in March 2020. A year later, in the American Rescue Plan, it added another $21.55 billion of rental assistance.
The CARES Act also included a temporary federal eviction moratorium that expired in the summer of 2020. It was later extended by the Centers for Disease Control (CDC), and then by Congress, and then again by the CDC. Finally, on August 3, 2021, after a surge in Covid-19 cases due to the Delta variant, the CDC extended the moratorium yet again. Later that month, the Supreme Court ruled against it.
Meanwhile, the emergency rental funds Congress appropriated have either been used up or are being returned to the federal government unspent. For example, last Thursday, Mississippi Governor Tate Reeves announced his state would halt the federally-funded Rental Assistance for Mississippians Program by Aug. 15, meaning as much as $130 million for the program would be returned to the federal government. California, having used up its federal money, ended its Covid-19 rental assistance program on March 31, 2022. It sent more than $4 billion to 344,000 households –but around 5,400 tenants and landlords have received emails asking to return money received in Covid-19 rent relief.
The housing component of the CPI increased 5.6% in the 12 months ended in June, but that includes costs to both homeowners and renters. In many places renters have seen far greater increases. According to housing data collected by Redfin RDFN , average asking rents in June were up 14% compared to June 2021. In some sunbelt cities like Miami, rent has increased nearly 40%.
The recent spike in rent prices leaves low-income and minority groups in particularly precarious situations. A May report by the Federal Reserve Board showed that as of last fall, about half of renters with income between $25,000 and $49,999 were already "cost burdened"—meaning they were spending more than 30% of their income on rent. In the Fed survey, 44% of Black households and 37% of Hispanic households reported they were renters, compared with just 21% of white households.
"Unless some sort of emergency help is provided, a substantial number of minority populations are going to be evicted over the next year," Blendon warns.
MORE FROM FORBESMortgage Applications Rise In Potential Housing Market Respite-Could Home Buying Become More Affordable Soon?By Jonathan Ponciano