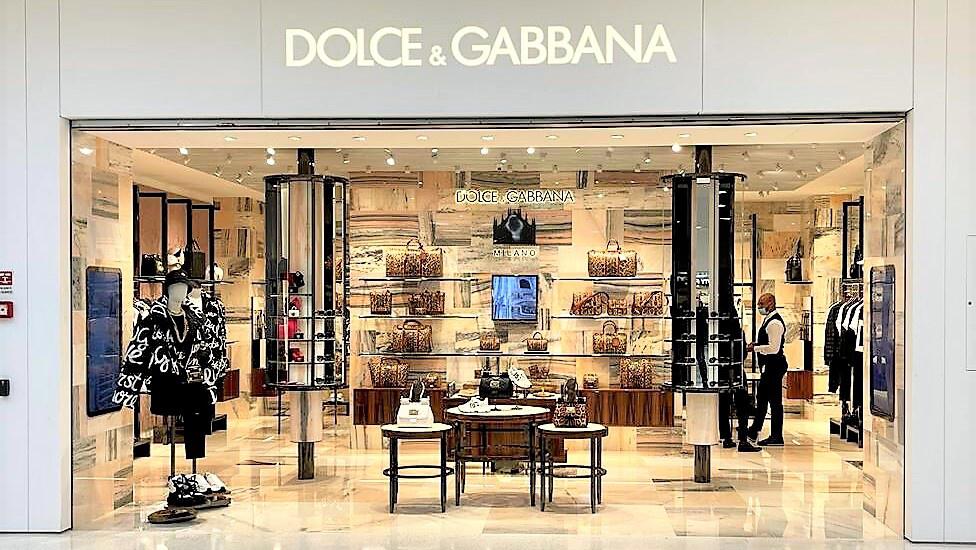 New Luxury Brands Revitalize Image Of Milan's 'Local' Airport
Fashion house Dolce & Gabbana and high-end hat maker Borsalino are the latest luxury labels to open their doors at Milan's Linate Airport, just 4.5 miles east of the center of Italy's fashion capital.
The newcomers add to a line-up of some of the best known names in Italian fashion, many making their boutique debut at the gateway's new Piazzetta del Lusso, a wide double-height plaza in the centre of the departures area of the terminal. They include Emporio Armani, Ermenegildo Zegna and Salvatore Ferragamo, plus menswear house Boggi Milano, accessories from Gallo, plus bag makers Piquadro and The Bridge.
Borsalino's arrival marks the brand's entry into the travel retail channel and gives it a third location in Milan, adding to the company's showroom in the historic Via Sant'Andrea, and a store in the world famous shopping gallery of Galleria Vittorio Emanuele II.
Borsalino managing director Mauro Baglietto commented: "Travel and the idea of 'the journey' are intrinsic to our brand's historic DNA. This Linate boutique completes a very special year in line with our objectives for sustainable growth." It follows store inaugurations in some of the world's jet-set destinations including the prestigious Nammos Village, in Mykonos, Greece; Loulou Beach in Saint Tropez, France; and the Metropole Hotel in Monte Carlo.
Not far away, Dolce & Gabbana's store sits in a corner position between Ermenegildo Zegna and Emporio Armani. Still to come in the same luxury space are handcrafted shoemaker Fratelli Rossetti and another as yet unnamed brand, possibly a multi-label watch store.
A waiting game for luxury brands
The decision to take the luxury retail route at Milan Linate was made before the pandemic. Speaking to Forbes.com at the recent 2021 World Routes Forum, Luigi Battuello, the commercial director for non-aviation business at the airport operator SEA Milan Airports, said: "This was a total transformation of airside retail and food and beverage (F&B). We introduced a luxury square with brands that are mostly Milanese."
It might have been tough to convince these labels to come to Linate and invest during the pandemic, but the highly-focused 'sense of place' and upscaling has led to a good revenue performance so far. "In some cases sales are up by 50%," said Battuello. "We have the ambition to be the best city airport in Europe, especially as we have now radically improved the shopping experience and other aspects."
As a city airport about two-thirds of the traffic—in non-pandemic times—is business. This lends itself to luxury retailing but because, in the past, SEA Milan Airports had tended to focus its attention on its international gateway of Malpensa, Linate remained under-developed for a long time. "The demand and interest was there but the infrastructure wasn't—until now," said Battuello.
As part of the revamp, SEA Milan has also added a mezzanine floor with three table-service restaurants run by Autogrill, turning this level into a food destination. A sharp rise in F&B spend is already being seen—a pattern that has been evident across many airports during the pandemic and which has brought new retailers to the segment.
The new shopping gallery is characterized by a curvilinear concept with 23 shops in total, almost double the previous number. Historical works by renowned Italian designers have also been placed along the passenger journey thanks to a partnership with Milan's Triennale Design Museum. Architecturally, neuroscience was applied to the space, to foster a feeling of well-being after what is often an anxious security screening process. Reducing stress is also a way of encouraging travelers to relax and spend money by the time they reach the shops.
As passenger numbers at Linate Airport rise, SEA Milan will look to its city gateway to replenish some of the revenue lost during the pandemic. From €760 million in 2019 it came crashing down to €286 million, making the company turn a loss. Retail will be a core segment in rebuilding both sales and profitability.