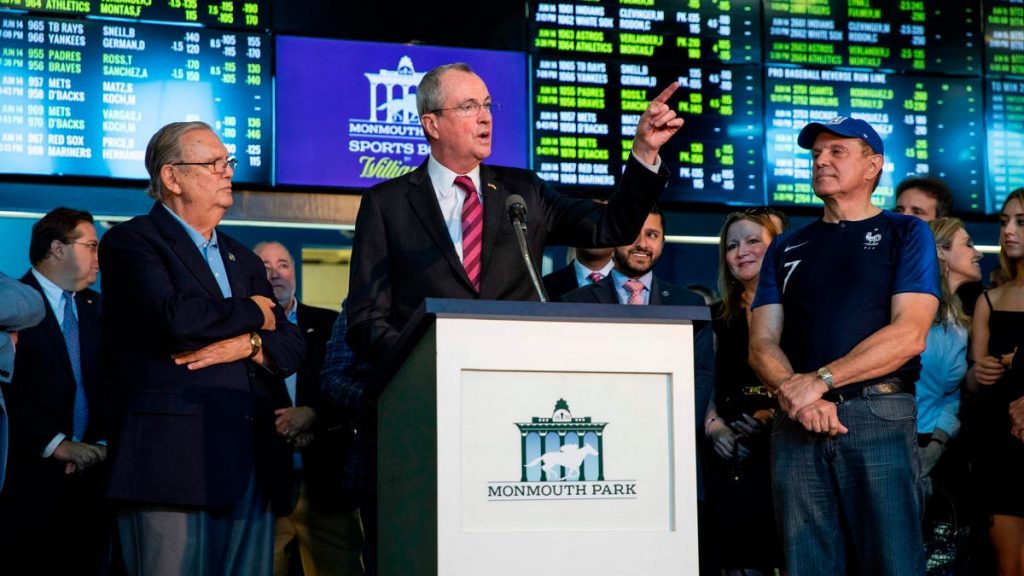 New Jersey Handles $1.3 Billion In Sports Wagers In Record-Smashing Month
Topline
New Jersey handled a record $1.3 billion in sports wagers in October, expanding its position as the highest volume sports betting state in the country, according to data released by the state's Division of Gaming Enforcement Wednesday.
Key Facts
The $1.3 billion is a whopping 30% increase over the record $1.01 billion in sports bets New Jersey handled in September, which marked the first time a state had ever crossed the billion-dollar mark in a month.
About 90%, or $1.18 billion, of the October bets were placed online, while the remaining $124.2 million worth of bets were placed at physical sports books, according to the Division of Gaming Enforcement.
New Jersey raked in $45.8 million in total gaming taxes in October, nearly matching the $46 million it brought in in September.
Big Number
$396.8 million. That's how much gambling-related tax revenue New Jersey has brought in year-to-date, already a significant increase from the record-high $302.7 million New Jersey collected last year.
Key Background
A 2018 landmark Supreme Court ruling allowed New Jersey to legalize sports betting in the state, and 32 states and Washington, D.C., have followed New Jersey's lead and legalized sports gambling. Only 18 of those states have mobile wagering like New Jersey.
Further Reading
New Jersey Becomes First State To Surpass $1 Billion In Sports Betting In September (Forbes)
Disney Is 'Aggressively' Pursuing Opportunities In Sports Betting (Forbes)
New York Picks Nine Operators To Launch State's $1 Billion Sports Betting Market (Forbes)