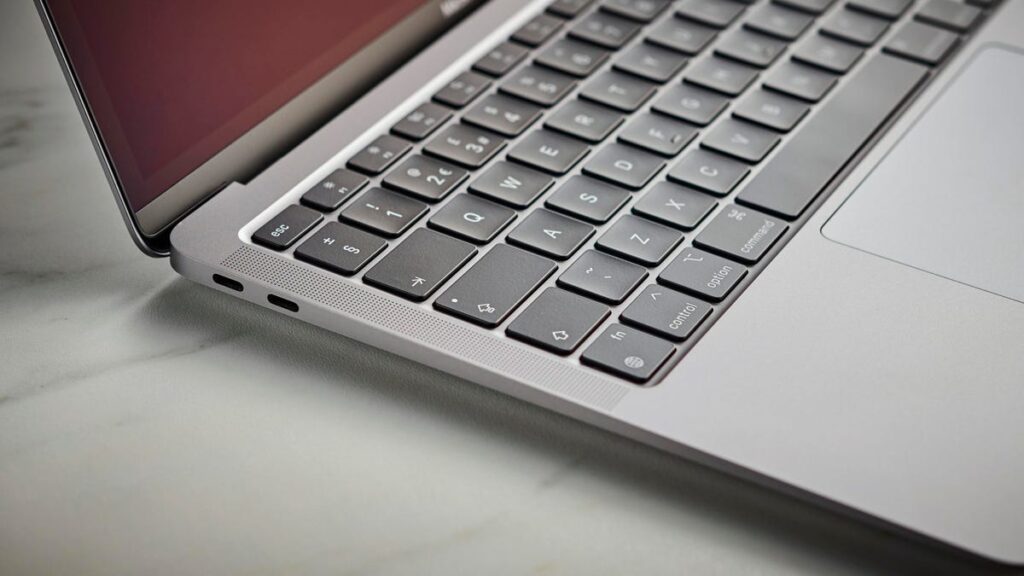 New Apple Leak Reveals Powerful MacBook Air Update
The first Apple Silicon powered Macs caused quite a stir when they were released. Now that 2022 is here, we'll welcome the second generation chipsets from Apple. When will we see these in products, and what performance gains can we expect?
This year's new Apple Silicon chipset, the presumptively named M2, builds on Apple's first generation family of ARM-based systems with the M1, M1 Pro, and M1 Max. The later are the most recent releases, appearing in the high-end 14-inch and 16-inch MacBook Pro. These can be regarded as 'uprated' versions of the M1 chips launched in the MacBook Air and mac Mini in late 2020.
Given Apple's prized rhythm of releases, it would be safe to assume that the upcoming M2 will be the 'entry level' M2 chipset, likely debuting int he same MacBook Air and mac Mini combinations (the jury is still out on a low-end MacBook Pro also carrying the M2).
With Apple expected to launch a new MacBook Air during 2022, we should be seeing the first M2 processor in the near future.
Two notable questions remain. The first is the exact timescale. While Apple has traditionally held a late March event mostly targeting the education market but which has seen MacBook launches in the past, the love of regularity and predictability to its own schedule needs to be considered. Does an 18 month cycle between products work? How does that fit into the release schedule of macOS?
After all, in the iPhone world you see the new Axx chipset launched in September, alongside both the new iPhone, and the new version of iOS. I personally think it's more likely Apple will move to a 2 year cycle, with the MacBook Air debuting the lower Mxx chip in the October of even numbered years, and the MacBook Pro debuting the higher end Mxx Pro and Mxx Max chip in the even numbered years. Not only does that suggest more longevity to each laptop, but it also lines up with the launch of macOS (following a developer release of the deskbound OS at WWDC in June).
The other question will be on the specifications. There's no doubt that the benchmarks of the M1 chip were higher than the competition from the likes of Intel and AMD. Can the M2 maintain that advantage in a market that does not stand still for long? It's a pretty good assumption that it will be a step forward from the M1, and reports suggest that it will have a small but noticeable advantage over the M1 Pro and M1 Max.
How that will translate to the MacBook Air, and how that compares in the real world to the high-end MacBook Pro laptops, remains to be seen. As does the interesting question of whether the average user needs that amount of untapped power under their fingertips.
That's a trickier question.
Now read the latest iPhone, iPad, and Mac headlines in Forbes' regular Apple Loop column…