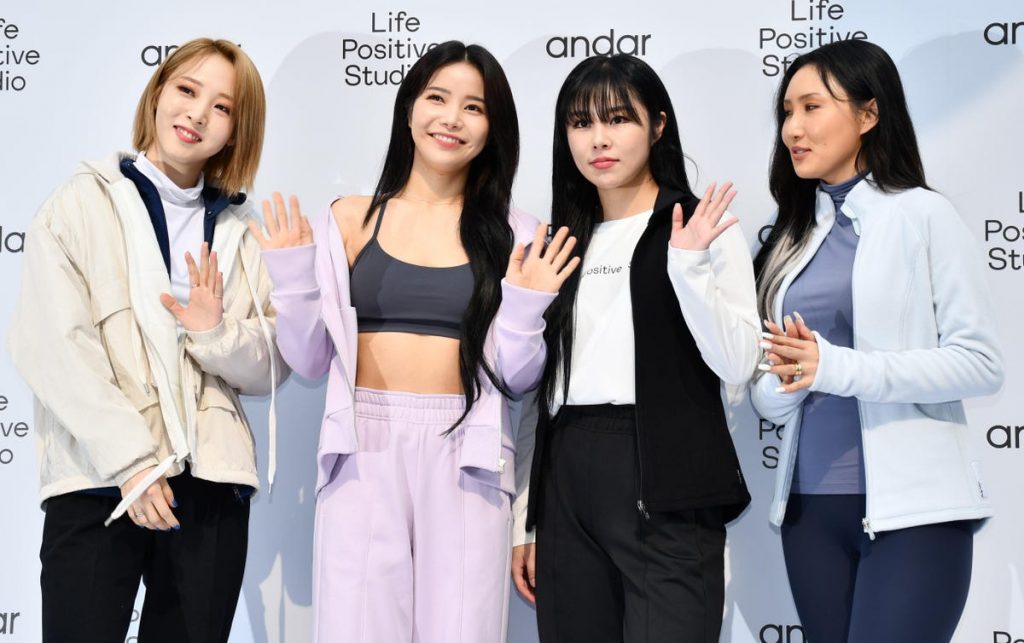 NCT 127, Blackpink's Lisa, Mamamoo And Ateez: The Bestselling Singles In Korea
NCT 127 debuts at No. 1 on several important rankings in their home country of South Korea, as their new full-length Sticker instantly opens in first place on the Gaon Albums chart, while its lead single and title track enters the Gaon Download chart as the bestselling tune in the nation.
Just as is the case on the Gaon Albums chart, Ateez comes in second place to NCT 127 on the Gaon Download ranking as well. The boy band's new single "Deja Vu," which fronts their just-released EP Zero: Fever Part.3, starts off in the runner-up rung.
The next two spots also feature brand new smashes that launch as among the bestselling in South Korea, as Lee Moo-jin's "Fall in Fall" kicks off its time at No. 3 while Jeon Mi-do's "Butterfly" is new at N. 4.
MORE FROM FORBESLisa Joins BTS, Blackpink And Rosé With Her First Global Top 10 Hit SingleBy Hugh McIntyre
Down several spots to No. 5 is "Stay" by The Kid Laroi and Justin Bieber (though it manages to hold atop the Gaon Digital chart, the most important ranking of the most-consumed songs in South Korea) while LeeHi and Yoonmirae's "Red Lipstick" advances to No. 6. The only other holdover from previous weeks on the current ranking of the bestselling tunes in the Asian nation is "Lalisa" by Blackpink member Lisa.
New in seventh place is "Someday" by Mido and Falasol. Both the Nos. 4 and 7 bestselling songs in South Korea this week come from part 12 of the Hospital Playlist Season 2 soundtrack, which accompanies the incredibly popular TV show of the same name.
Girl group Mamamoo is back inside the top 10 on the Gaon Download chart this week with the difficult-to-pronounce "Mumumumuch" at No. 8. The cut is featured on the band's first greatest hits compilation I Say Mamamoo: The Best, which also enters the top 10 on the albums list. Right behind that win comes Hwang Chi-yeol with "Too Late," which returns him to the highest tier on this tally as it debuts at No. 9.
Here are the 10 bestselling songs in South Korea this week.
MORE FROM FORBESAteez Ties Monsta X, Twice And Blackpink With Their Latest Bestselling AlbumBy Hugh McIntyre
No. 1 – NCT 127 – "Sticker"
No. 2 – Ateez – "Deja Vu"
No. 3 – Lee Moo-jin – "Fall in Fall"
No. 4 – Jeon Mi-do – "Butterfly"
No. 5 – The Kid Laroi & Justin Bieber – "Stay"
No. 6 – LeeHi – "Red Lipstick (ft. Yoonmirae)"
No. 7 – Mido and Falasol – "Someday"
No. 8 – Mamamoo – "Mumumumuch"
No. 9 – Hwang Chi-yeol – "Too Late"
No. 10 – Lisa – "Lalisa"
MORE FROM FORBESNCT 127 Chart Their Seventh No. 1 Album In Korea With 'Sticker'By Hugh McIntyre