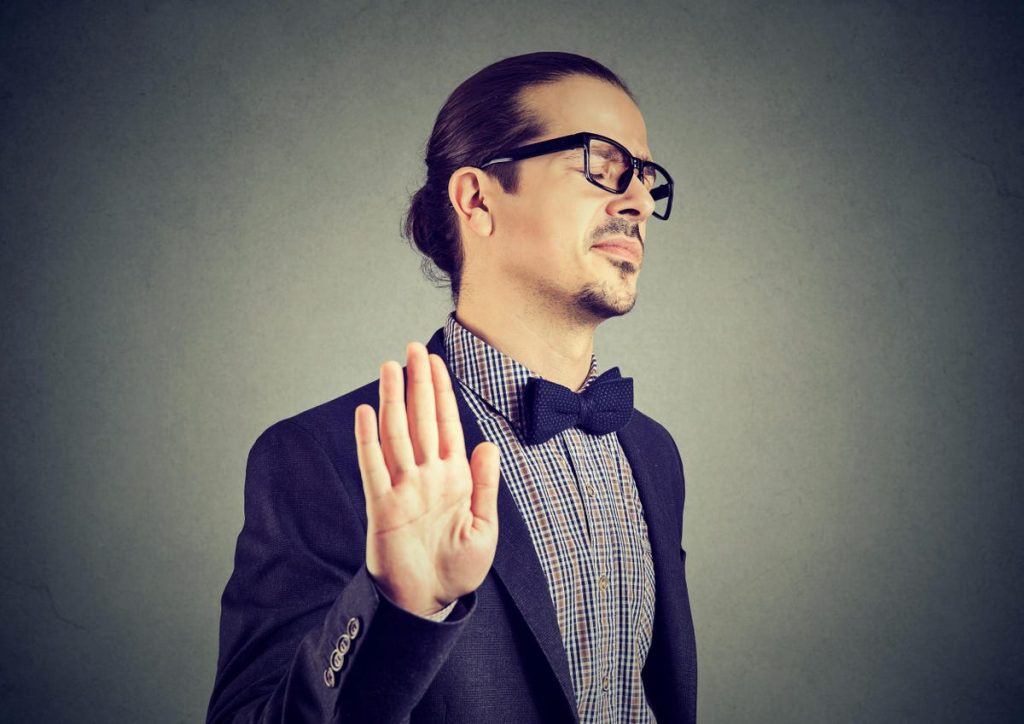 Narcissistic Altruism: On Doing Right Things For The Wrong Reasons
Leaders often engage in prosocial acts in order to harness their God complex: Is this really a problem?
Benevolent acts are often motivated by selfish intentions, you don't have to be a psychologist to know this.
In fact, there is an old debate among social and evolutionary psychologist about whether "pure" altruism, defined as prosocial acts that are totally disconnected from personal gains, is even possible – both conceptually and empirically.
Clearly, donating millions to have a museum or university named after you is not the epitome of pure, unselfish altruism, especially if you are worth billions (and get a tax break from it). Taking a bullet to save your kids seems like a better candidate, except for the fact that you'd be optimizing for the long-term success of your selfish genes. Even the rather unlikely, infrequent, near hypothetical act of sacrificing your own life to rescue a total stranger (who isn't even part of your ethnic, age, nationality, religious, or football team group) could be explained as an extreme manifestation of empathy, the ability to connect with, and feel for others as if they were one of our kind; with the non-trivial caveat that groups with a higher proportion of empathetic, prosocial, and altruistic individuals will outperform their rivals.
To be sure, there is a long and, well, rich tradition of business tycoons engaging in grandiose acts of kindness that seem perfectly choreographed to finesse and validate their own God complex and megalomaniac fantasies. Before Bill Gates, Warren Buffet, and the Koch brothers, there was Rockefeller, Carnegie, and Guggenheim. Competitive altruism seems to go hand in hand with radical capitalism, and is perhaps one of the bright sides of virtue signaling: if accumulating a surplus of wealth isn't enough to win the love and admiration of others, then surely giving away most of it is?
It does seem somewhat unfair that people who contribute nothing to charitable causes take license to accuse those who do to be motivated by greed, and self-serving, narcissistic incentives. "I won't give money to the poor, because it would be a pathetic attempt to feel good about myself or get others to see me as generous", doesn't quite elevate you in the moral ranks of any commonsensical ethical code. Conversely, why should we care about the potential prospect that philanthropic billionaires may be motivated by status-enhancement or a selfish desire to outperform their rival tycoons in the realm of giving, if such competitive narcissism drives prosperity and progress, or at least alleviates some of the pain and suffering of others? Surely fake altruism – if that's what you want to call it – is better than honest avarice…
As one would expect, scientific studies show that altruism is often motivated by competitive, status-enhancing drives, as well as a desire to look good in front of others. An analysis of large databases suggests that around 21% of donations are made anonymously, but that only 2.3% are not attributable to egotistic goals (e.g., reciprocity, self-rewards, avoiding self-punishments, tax incentive, etc.). Likewise, public displays of cooperation and other-oriented behaviors boost people's reputation, especially when there is a personal cost to individuals. This is why we are likely to regard Charles Francis Feeney, who donated $6.3 billion, but was worth $1.5 million, as more generous than Bill Gates, who donated $50 billion, but is worth $139 billion. And why we probably see both as more altruistic than Jeff Bezos, who donated 0.7% of his fortune ($1.5 billion of his $211 billion net worth).
It is also clear that selfishness is rarely a group-beneficial strategy, so any well-functioning society will have in place moral mechanisms that punish or sanction selfish acts, and reward kind and considerate behaviors. Although, like psychopaths, narcissists are generally devoid of empathy, psychological studies show that they do indeed engage in prosocial or benevolent acts, though not as frequently as they report. But in any system that rewards good deeds, narcissists will have an incentive to show off by doing good, irrespective of whether they are intrinsically or extrinsically motivated. As The Economist recently reported, firms led by narcissistic CEOs are more likely to have a strong ESG record: "What better way for an egomaniac to come across as empathetic than to save the planet?" There is also evidence for the idea that when narcissists experience boosts in their self-esteem, they become more altruistic, perhaps seeking to act in ways that are congruent with their positive self-views.
That said, irrespective of motives and intentions, which, let's face it, are always hard to evaluate (not least because people lie to themselves, and rationalize their actions according to self-serving motives), there are significant individual differences in altruistic orientation, which can be predicted by measures of narcissism. The direction of the correlation between measures of narcissism and any measure of prosocial or altruistic behaviors is negative, so the more self-centered, entitled, and megalomaniac you are, the less kindness we can expect from you. However, the relationship is weaker than one would expect, perhaps because narcissistic individuals make an effort to appear more agreeable and generous than they are.
The study of morality and moral intentions is in many ways complex and problematic. When we judge other people, including famous leaders (e.g., Reagan, Mandela, Tatcher, and Trump), it is hard to find unanimous agreement about their actions, let alone their intentions. Are their decisions morally good? What are their motives? Is it better to have good intentions, but do harm, than to have harmful intentions, but accidentally do good? And when we judge ourselves, there is a near universal tendency to see ourselves as more ethical, moral, and prosocial than we actually are.