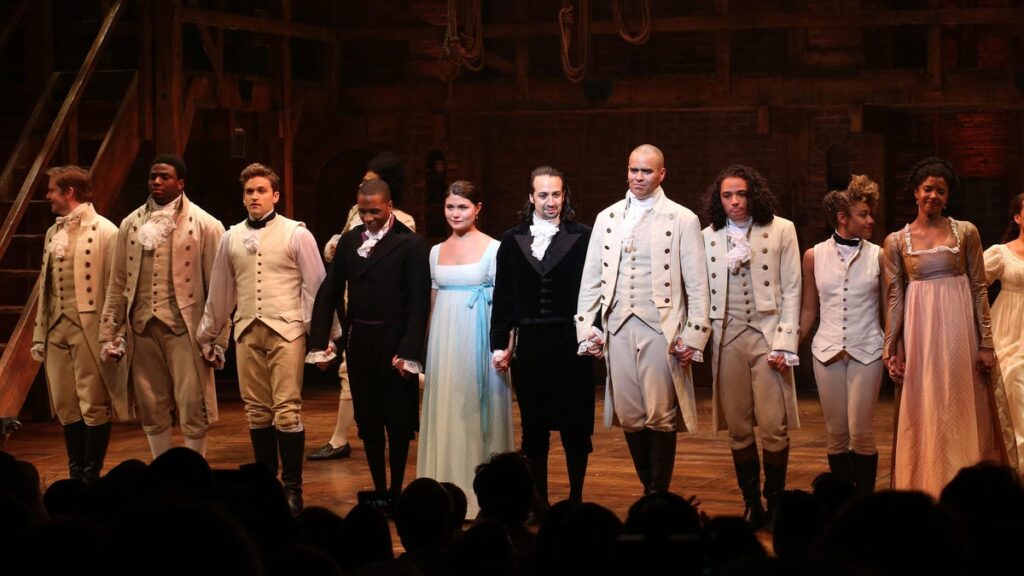 More Broadway Shows—Including 'Hamilton'—Called Off Because Of Covid-19
Topline
Two more Broadway productions called off shows or extended their pauses Monday, after several productions canceled shows last week in light of rising Covid-19 cases in New York City during what is usually Broadway's busiest season.
Key Facts
Hamilton—which called off shows between December 17 and 19 because of Covid-19 cases—announced on social media Monday it will not put on productions until December 26.
Aladdin said it will not perform shows between December 21 and December 24 because of breakthrough Covid-19 cases within the cast and crew, though productions will resume on December 26.
Last week, performances of Tina — The Tina Turner Musical between December 17 and 20 and Mrs. Doubtfire between December 16 and 19 were called off, and production on both is expected to resume Tuesday.
Productions of Harry Potter And The Cursed Child and Ain't Too Proud have resumed after some shows were called off last week.
Big Number
5,570. That's the 7-day average of new daily confirmed Covid-19 cases in New York City, according to city data. New York state broke a record for most cases reported in a day since the pandemic began for three days in a row on Thursday, Friday and Saturday.
Key Background
Broadway isn't the only sector experiencing Covid-related shut downs. The Rockettes canceled performances of their "Christmas Spectacular" show last week, citing rising cases in the city. The Brooklyn Nets have nine players out on Covid protocols, including unvaccinated player Kyrie Irving, who was brought back to the team as a part-time player because of the many absences. Outgoing New York City Mayor Bill de Blasio announced Sunday that more testing sites in the city will open this week to combat the hours-long lines some New Yorkers have waited in. However, city officials don't plan on putting the Big Apple through another lockdown. De Blasio said last week that he does not plan to order more stay-at-home mandates or shutter businesses—though his term ends December 31, and Eric Adams takes power January 1.
Tangent
De Blasio warned that the New Years' Eve celebration in Times Square—which requires revelers to be vaccinated or test negative for Covid-19—could be tamped down again this year. He said Sunday he will make a decision on the festivities by Christmas.
Surprising Fact
Nationally, only 2.9% of Covid-19 cases were from the coronavirus' omicron variant and 96.7% of cases were from the delta variant during the week ending December 11, according to the Centers For Disease Control and Prevention. However, CDC Director Rochelle Walensky said New York is reporting more omicron cases than the national average.
Further Reading
More Broadway Shows Cancel Performances Due To Covid Cases (Forbes)
NYC Promises More Covid-19 Testing Sites After Hours-Long Waits (Forbes)