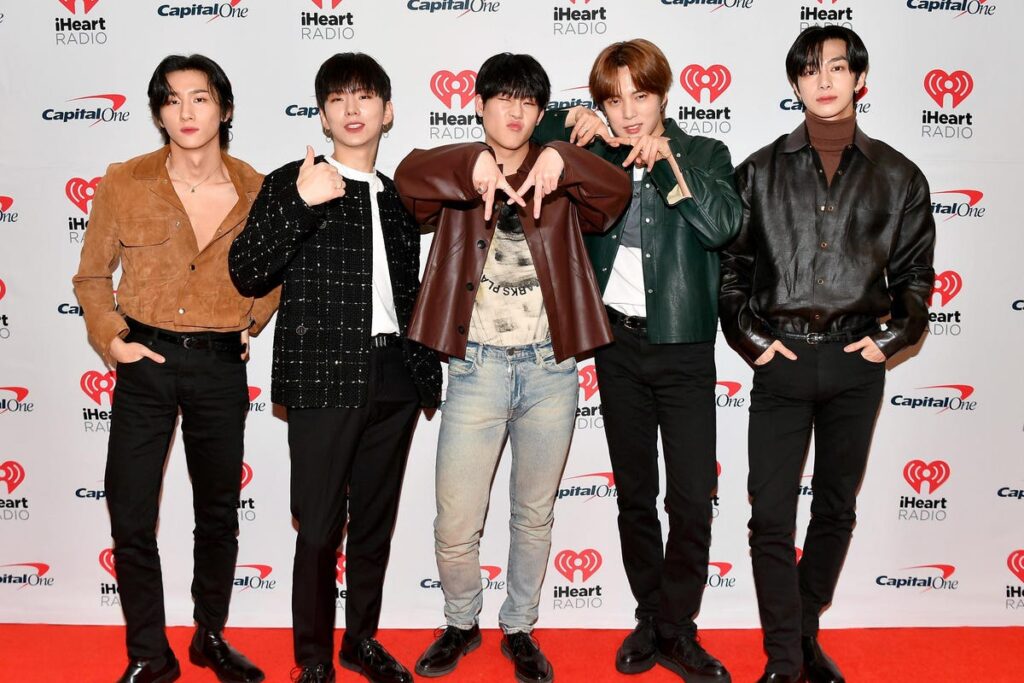 Monsta X And TXT Tie BTS For The Third-Most Album Certifications In Korean History
Just four albums earned sales certifications in South Korea in January 2022, a relatively small sum for the monthly roundup of new honors announced by the Gaon charts. The names that managed to collect another win with their recent releases include Twice, The Boyz, Monsta X and Tomorrow X Together, with the last two groups advancing together and making history in the nation in the process.
Both Monsta X and Tomorrow X Together score their seventh album certifications in their home country with their latest wins, and in doing so, they tie with one other beloved act for the third-most such prizes in South Korean history. With their seventh honors of any kind, the bands are now on the same level as BTS, who has also snagged as many album certifications throughout the years.
Only two groups have collected more album certifications in South Korea, and neither one of them are very far ahead of Monsta X, Tomorrow X Together and BTS. Twice leads the way with their nine honors, the most among all acts in the country. The girl group also just snagged another prize, once again establishing themselves as the most successful act of all time in this regard. One certification behind the all-female troupe comes Seventeen, who has now landed eight nods of some kind.
MORE FROM FORBESTwice, Monsta X, TXT, And The Boyz All Score New Album Certifications In KoreaBy Hugh McIntyre
Between Tomorow X Together and Monsta X, the former act is more successful when looking at album certifications. The band has thus far collected a pair of triple platinum honors for their releases The Chaos Chapter: Freeze and The Chaos Chapter: Fight or Escape, their most recent win. The band's titles Minisode1: Blue Hour and The Chaos Chapter: Fight or Escape are both steady at double platinum status, while The Dream Chapter: Eternity, The Dream Chapter: Magic and The Dream Chapter: Star have all only earned a platinum award.
While Monsta X may have snagged the same number of album certifications in South Korea as Tomorrow X Together, none of their EPs or full-lengths have advanced beyond platinum status, the lowest award given out. The band's releases Take.2 We Are Here, Fantasia X, Fatal Love, One of a Kind, Take.1 Are You There?, Follow: Find You and now No Limit have all been named platinum projects in the country.
In South Korea, albums are certified platinum after they sell at least 250,000 copies. From there, multiples of platinum come into play until a title reaches million status, and then a very few efforts can advance from that point, should they sell millions of units.
MORE FROM FORBESNCT Ties Monsta X, Seventeen, Blackpink And Twice With Their Latest Bestselling Album In AmericaBy Hugh McIntyre