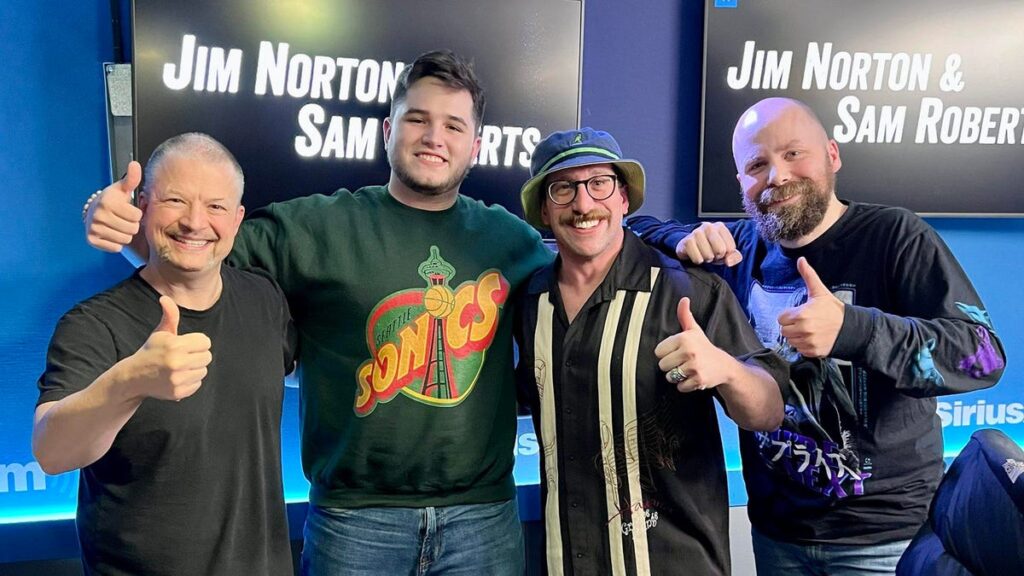 'Money For The Guys': SiriusXM Extends 'Jim And Sam' For 3 Years
On New Year's Eve, Jim Norton and Sam Roberts of SiriusXM's "Jim and Sam" announced on Twitter and Instagram that the co-hosts received a new three-year deal from the satellite radio company and that the show would be returning Monday, January 3, 2022. The dollar value of the contract wasn't disclosed.
The news came after Jim and Sam negotiated with SiriusXM during a three-month extension following their previous three-year contract expiring in October. During that span, the morning hosts were very vocal about how frustrating the process was and it sounded as if they were fundamentally asking that the terms of their previous deal be matched after working tirelessly during the pandemic.
It was surprising and a bit reassuring that SiriusXM came to their senses. Norton and Roberts would have likely continued on elsewhere, but in remaining on their current platform, the show keeps members like producers Travis Tefft, Troy Hinson (Troy Quan), Mike Montone, and booker Roland Campos (need an update), who all regularly contribute to the program's best moments.
RELATED: Why SiriusXM Needs To Lock Down 'Jim And Sam' With A Long-Term Deal
Jim, a longtime headlining stand up comedian, and Sam, a prominent WWE personality, each have their own podcasts and YouTube channels outside of the show.
"Yes, we are signed on, hopefully you guys saw the video announcement that we put out over the holiday, but we're here for three more years guaranteed, starting today. So three years going through to 2025," Roberts said at the beginning of Monday's "Jim and Sam".
"…Which means it will probably be like August of 2026 by the time the [next] contract is pushed through," Norton added.
Sam went on to call the three months allotted for negotiating the new deal "unfathomable" and revealed he signed the latest contract on Dec. 30, the day before their video announcement. Norton said he signed his the morning of the big announcement, Dec. 31.