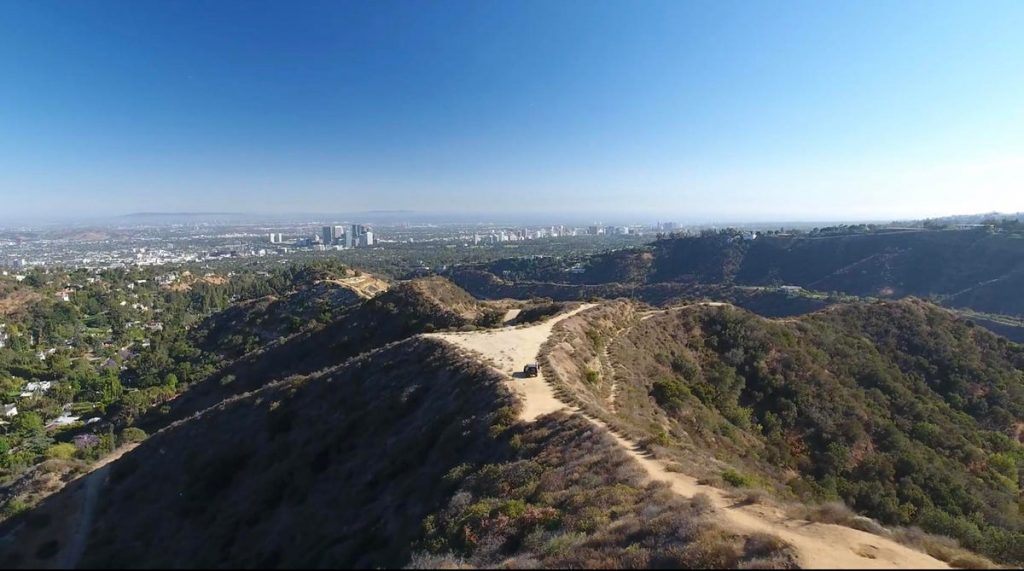 Mohamed Hadid Gives Franklin Canyon Land And NFT A 50% Price Cut
Mega-mansion developer Mohamed Hadid has reduced the price for a property overlooking Beverly Hills to $50 million, down 50% from the original asking price of $100 million.
Called Olive Hills, the undeveloped land near Franklin Canyon in Los Angeles surfaced for sale in July, roughly six months after a series of events led the entities through which Hadid owns the property to file for bankruptcy. Should the 70-acre offering fail to find a buyer, it is scheduled to be sold to the highest bidder at an auction scheduled for October 27, 2021.
According to listing agent Rodrigo Iglesias, who serves as Director of New Development for Hilton & Hyland, the property consists of six parcels assembled by Hadid over a 20-year period. Hadid originally planned to develop an exclusive enclave on the site; plans for the development include three compounds, each with main houses ranging from 23,000- to 25,000 square feet and guest houses of about 6,000 square feet.
To commemorate a potential sale and the events surrounding it, Hadid and Iglesias worked with technology provider Winjit to create an NFT (nonfungible token) on the Cardano proof-of-stake blockchain platform. Hosted on an encrypted website, the NFT is a capsule of news reports and property records associated with the property, including a preliminary title report and a chain of titles with all deeds of record. Live video with interviews with Hadid, architect Nicolo Bini and Conservation Partners' Ellen Fred are also included in the digital offering.
In a statement, Iglesias said a use case such as this "highlights the decentralized storage capability and "immutability of the information" when it comes to real estate. "We see it as a cornerstone for archiving storage of property records and pertinent information and with the possibility to add programmable blockchain smart contract features such tokenization, voting rights and Defi lending protocols."
The price reduction comes roughly a month after Hadid listed another property near Franklin Canyon for $250 million. The 38-acre trophy compound at 9650 Cedarbrook Drive is fully permitted and scheduled to be completed in less than two years, Iglesias told Forbes in August. With nearly 80,000 square feet of total living space, the project is considered the largest home ever permitted in Los Angeles County.
Long a player in Los Angeles' speculative development scene, Hadid has been tied to numerous larger-than-life properties over the years. More than a decade ago, he brought a 48,000-square-foot mega-mansion dubbed Le Palais to market for $58 million. In 2010, he sold a 35,000-square-foot mega-mansion in Bel-Air called Le Belvedere for $50 million—among the largest residential sales in the country that year.
---
Hilton & Hyland is a founding member of Forbes Global Properties, a consumer marketplace and membership network of elite brokerages selling the world's most luxurious homes.