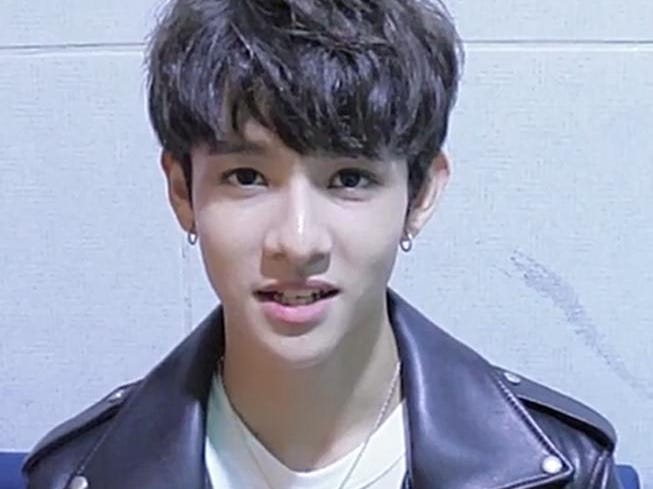 Mew Suppasit Helps Sam Kim Make Impressive Billboard Chart History
The pairing of Mew Suppasit and Sam Kim has proved to be an incredibly successful one, as the two musicians see their joint single "Before 4:30 (She Said)" arrive on several Billboard charts this week. The tune instantly becomes a major smash for Thai performer Suppasit, and a historic one for Kim as well.
"Before 4:30 (She Said)" debuts at No. 4 on this week's R&B Digital Song Sales chart, Billboard's ranking of the bestselling tracks in the U.S. that can be called "R&B," with that designation being fairly vague these days. The tune comes in behind only Nat King Cole's "The Christmas Song (Merry Christmas To You)" (No. 1), Chuck Berry's "Run Rudolph Run" (No. 2) and Silk Sonic's (otherwise known as Bruno Mars and Anderson .Paak) "Smokin Out The Window" (No. 3), which is truly impressive.
As it opens at No. 4, "Before 4:30 (She Said)" instantly becomes the highest-ranking hit by a South Korean musician in the history of the R&B Digital Song Sales chart. In fact, it appears to be one of only a very small number of tunes by artists who hail from the Asian nation or who are primarily known for their work in that area to land on the tally at all.
Before this week, Jay B and Sokodomo jointly held the record for the loftiest placement ever on the R&B Digital Song Sales chart when looking solely at those tracks released by South Korean musicians. The Got7 member and the singer and rapper's "Switch It Up" rose all the way to No. 6 in 2021, making history in the process. Now, Kim has bested their showing by just two spots, but those are very important rungs.
Kim has a fan base all his own, and those who listen to the musician were quick to support his latest release the minute it became available, purchasing it in large enough numbers to make a top five bestseller. The tune was fronted by Suppasit, who is also quickly becoming a player on the world stage, and his involvement also absolutely explains the track's quick success.
MORE FROM FORBESMew Suppasit Breaks Barriers With His First Bestselling Hit Single On Several Billboard ChartsBy Hugh McIntyre