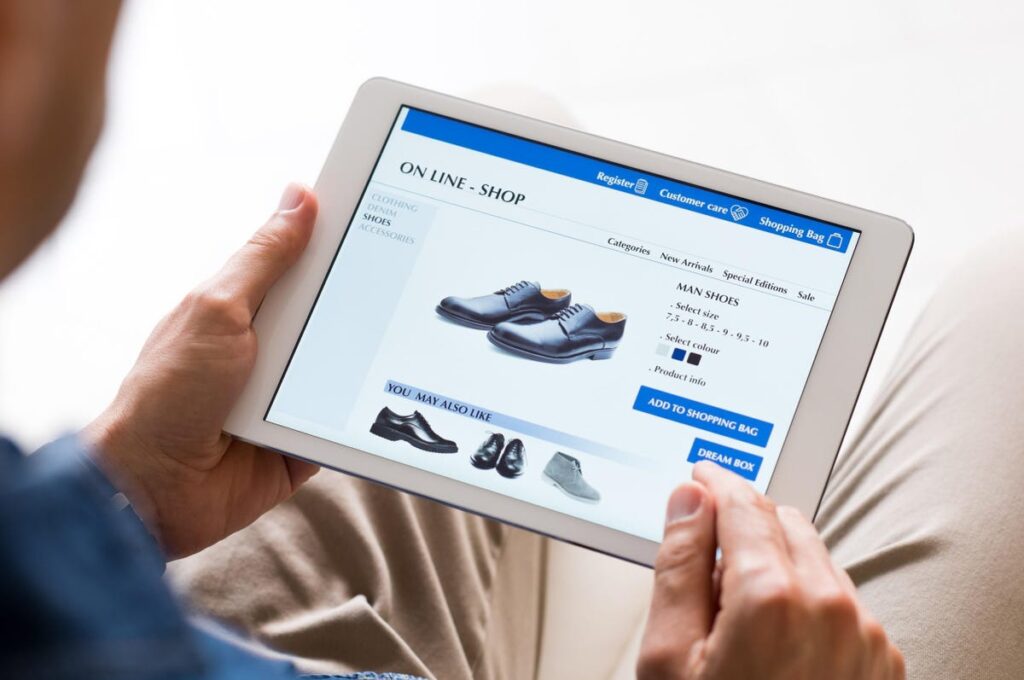 Men's Shopping Habits Have Changed – How Can E-Tailers Adapt?
Consumer spending fell sharply in 2020 due to the COVID-19 pandemic, but 2021 has seen a steady increase in sales, positioning 2022 for continued economic recovery.
An interesting facet of that growth is that men are spending more money on consumer goods than they used to, and in new ways. With burgeoning growth in such a large demographic of consumers comes opportunity. Here's how to leverage these new trends for increased traffic.
Invest In Digital Advertising
Men have begun spending more than women in general, but the most dramatic shift has been seen in online shopping, where men are spending more, and more frequently in almost every category. 24% of men are shopping online at least daily, compared to women's 17%, and 70% are shopping online weekly, compared to women's 57%. This increase means that investing in digital ads, especially those geared toward men and men's goods, will pay off.
Men are buying more non-essential goods than before as well. For example, they're currently outspending women by 100% or more in electronics and toys and games. Alana Wolfman, Senior Director of Commerce overseeing men's lifestyle site The Manual says, "Digital advertising converts directly to digital spending, and with men's increased interest in lifestyle and non-essential goods, they're a smart target audience for brand messaging."
Men also tend to be more brand loyal than women, with 41% of men looking to brands they know and trust over women's 22%. This means that with more men than ever buying non-essential goods, once a brand has a male customer, they're much more likely to be a loyal customer for life. There's a pool of repeat customers waiting to be tapped with digital advertising.
"Since our digital ad platform captures buying behavior throughout the shopping lifecycle, digital advertising can also impact loyalty and provide touch points with your audience at the right moment," continues Wolfman.
Get Comfortable With Social Media Sales
Social media use continues to increase, and men tend to use social media for product searches more than women. This is a big opportunity for brands that haven't branched into sales elements that social sites like Instagram and Facebook have incorporated into their platforms.
"Social media use is opening up new modes of expression through brand purchases, especially in the lifestyle sector. Men are using social media more, and discovering products that they might not have engaged with on their own, which is driving them to make purchases they wouldn't have made otherwise, and opening them up to social media as a form of inspiration and intent," says Wolfman.
The male tendency toward brand loyalty can be leveraged in social sales as well. Men will be more open to purchasing products and services they're introduced to through their feeds from brands and influencers that they're loyal to. It's a new frontier that can be intimidating, but with innovative marketplace experiences integrated directly into social platforms, it's never been easier to maximize social sales.
"We saw clothing as a category double year-over-year in our commerce sales at The Manual." Wolfman says that leisure brands experienced the bulk of the uptick. Since a good deal of fashion and clothing discovery happens on social media, this category may be able to see even larger gains on the channel.
Optimize Search
Men tend to do more research before buying products, especially with products purchased from online retailers, which opens up opportunities to capitalize on search engine optimization (SEO) as a channel.
"The amount of research men do when they're deciding which brand or product to buy can be frustrating for online retailers," she adds. "Research means storefront traffic that doesn't necessarily convert to purchases every time. But if you're smart about how you build your campaigns, you'll show up more often in that research and accelerate their purchase lifecycle"
70% of men perform multiple product searches before deciding on a purchase, compared to 30% of women. Good SEO ensures that your product will show up in those searches, leading to more sales before you even get to the more traditional avenues of advertising.
Another side of the search trend is that mobile searching is where people tend to go for product comparison. 69% of shoppers use their phone to search for reviews before purchasing. Men tend to use their smartphones instead of laptops for shopping more than women, providing another angle for SEO-minded male-geared brands.
The culture is changing, and men's shopping behavior is changing with it. Embracing that change, and pivoting toward online opportunities with male consumers is the best way to rise with 2022's predicted economic growth.