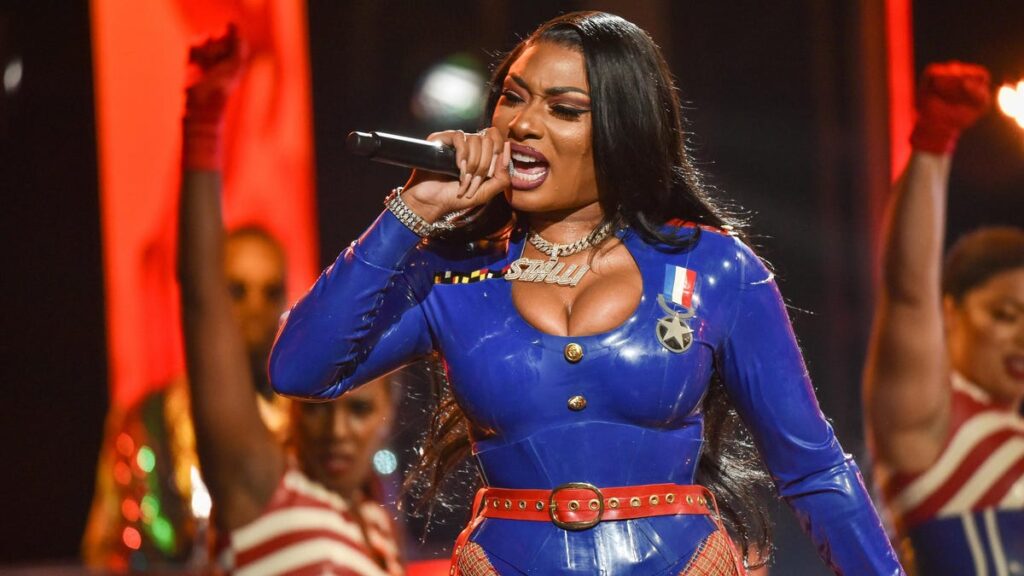 Megan Thee Stallion And Mary J. Blige's Record Label Bought By Warner Music Group
Topline
In the latest of a string of acquisitions of independent record labels by Warner Music Group this year, it announced a deal Thursday to buy 300 Entertainment, which is home to top artists Megan Thee Stallion, Young Thug, Fetty Wap and Mary J.Blige.
Key Facts
WMG didn't disclose the purchase price, but sources told Variety it was around $400 million, a sum Bloomberg reported 300 Entertainment was seeking in October.
300 Entertainment will retain its "independent identity," according to the announcement, and co-founder and CEO ​​Kevin Liles will be promoted to CEO and chairman of a new division that puts Elektra Music Group under the 300 umbrella.
Liles called the acquisition "a natural evolution" and said the group plans to "take our artists and labels to a whole new global level."
300's music has been distributed by Atlantic, which is owned by WMG.
Big Number
$535 million. That's how much WMG raised last month in debt to pursue acquisitions, Variety reported.
What To Watch For
Last month, the Financial Times reported that WMG was in talks to purchase David Bowie's songwriting catalog.
Key Background
WMG has scooped up several independent record labels this year. In March, WMG acquired Zhara Music, an independent Russian label, and in July, the company acquired the assets of 12Tone music, which has Anderson .Paak and Dolly Parton on its roster.
Further Reading
Warner Music Group Acquires 300 Entertainment, Home of Megan Thee Stallion, Young Thug and More (Variety)