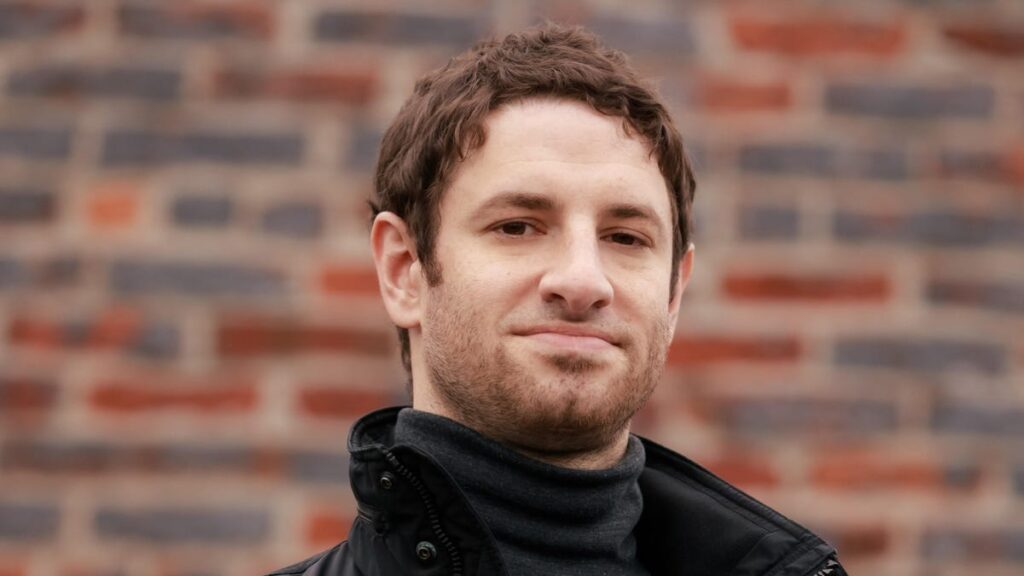 Meet The Entrepreneur Whose Startup Offering Medication For Quitting Opioids Just Raised $50 Million
In early 2019 Zack Gray was getting ready to graduate business school from Wharton when his girlfriend died of an opioid overdose.
"This is somebody who had every reason to get access to quality insurance, had a good job, was a highly motivated, had the financial resources to afford treatment and she was a very private person, she didn't want anyone knowing about her problem, but she knew that in order to stop using she would need the help of medications to at least get through withdrawal period," Gray says. "She found it easier to get it easier this medication through a drug dealer than a doctor, became dependent upon the black market for chronic medication, eventually started using again and overdosed."
Gray decided he wanted to do something to solve problem though he was skeptical that he'd be able to because he had previously majored in philosophy and astrophysics at Columbia, and didn't have background in healthcare. However, he started talking to medical professionals and learned that the gold standard treatment is called medication assisted treatment (MAT), and it looked like the treatment one might get for depression or anxiety.
So, just after graduating from Wharton Gray started Ophelia, a digital provider of medication-assisted treatment which helps patients through telemedicine and often treats them in the privacy of their homes. Earlier this month, Ophelia raised a $50 Million Series B Led by Tiger Global.
"A lot of treatment centers do not prescribe any medication and without that 90% of people will relapse within the first 3 months and which point they have destroyed their tolerance and are now at a higher risk of overdose and death compared to before entering treatment," Grey says. "There's huge demand for treatments that work, that are already covered by insurance, but there are tons of barriers that get in the way of people accessing treatment and the entire mission of Ophelia is to make that treatment more accessible by bringing down barriers for patients and clinicians."
According to Grey, a very small number of clinicians in America have the license to prescribe medicine for quitting opioids and there's a huge lack of eligible prescribers for what the CDC considers a chronic disease.
"Many counties in America do not have a single prescriber, so if you want to go you would be driving maybe an hour in each way, and if you are concerned about privacy you're going to have a hard time staying private if you have to attend group therapy," Grey says. "The other options is to call up someone on the black market and often people prefer to buy this illegally and spend cash rather than use their insurance."
The way Ophelia decided to tackle this problem was by allowing anyone with a license to practice from home for 8 hours a week from home evenings and weekends, and has created a team-based clinical model so that prescribers are paired with nurse and care coordinator responsible for managing their patients.
Once a potential patient decides to join Ophelia they go through a screening questionnaire to determine their eligibility, what insurance they have (or whether they want to pay in cash), answer some questions in regard to medical severity (as some people are too sever to be treated just through telemedicine) and then they would have a phone call with one of the care coordinators who educate them about the program. After that the patients fill out a medical form, and eventually meet over video chat with a licensed prescribing clinician.
As far as revenue model, Ophelia operates like a doctors office, where they provide medical services to patients and bill the insurance companies.
Just after starting Ophelia, Grey was accepted into Y Combinator and he decided to bring on Mattan Griffel, an old friend who serves as a faculty member at Columbia's Business School, as a cofounder.
The company they have cofounded treated its first patient in April of 2020. Since then, it has grown 6-7x YoY and doubled its revenue in the last few months. It has insurance contracts covering ¼ of US population, and is licensed to operate in 27 states.
Ophelia, which is headquartered in Brooklyn, and employs nearly 100 people, had previously raised a combined $3 million pre-seed and seed round in April of last year, and a $15 million Series A in April of this year. With the $50 million Series B, the total amount of equity funding in the company has grown to $68 million.