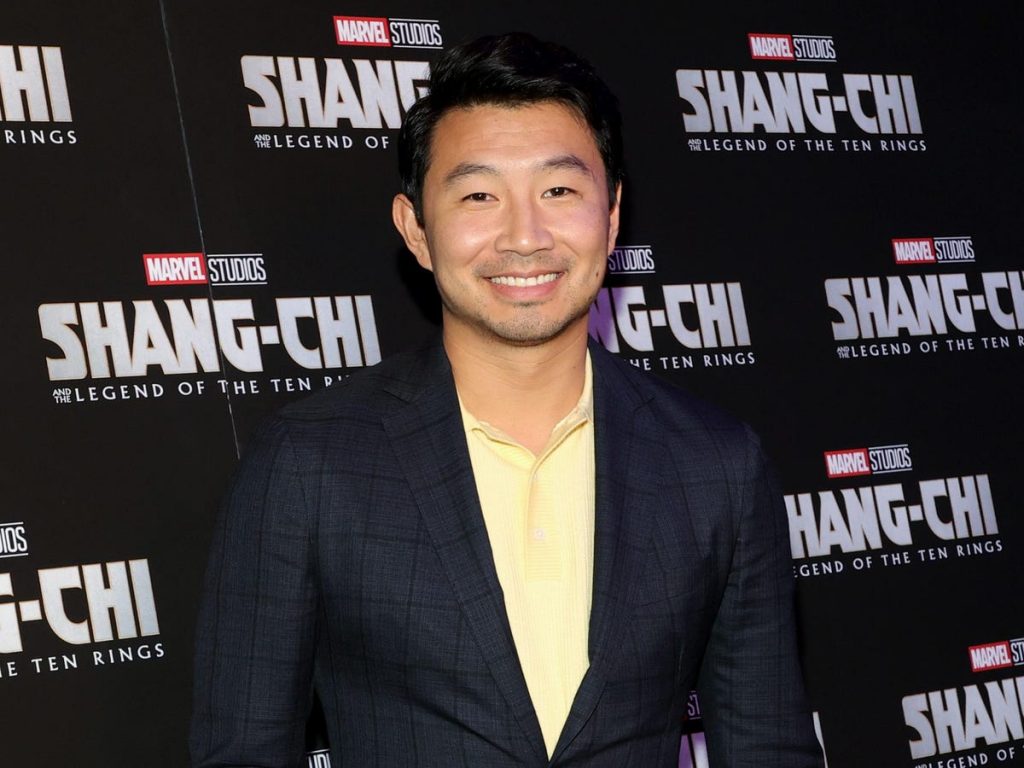 Marvel's 'Shang-Chi' Has Big Labor Day Opening, Despite Covid-19 Pandemic
For basically all of Hollywood's existence, relatively few Hollywood films have featured strong and prominent Asian American characters. So, what would be the best time to finally debut a superhero movie, Marvel's Shang-Chi and the Legend of the Ten Rings, that actually has an Asian American (or rather an Asian Canadian) male lead? Gee, how about in the middle of the Covid-19 coronavirus pandemic when cases, hospitalizations, and deaths are surging?
Of course, this is not to suggest that any of Shang-Chi's producers said, "hey, let's wait until a pandemic to release a film with an Asian American male lead character to see how it does at the box office. And when it flops, we'll say 'sorry, no more films like that.'" That would be throwing yet another conspiracy theory onto the slop pile of Covid-19 conspiracy theories that's been drowning America. Nevertheless, the timing of the opening of Shang-Chi is quite ironic given what's happened to Asian Americans prior to and throughout this pandemic.
The timing hasn't stopped the movie from registering the biggest Labor Day weekend movie debut since 2007, though. So far, the movie has raked in at least $71.4 million in the U.S. alone, as Good Morning America reported here:
Imagine what could have happened had the movie opened in any other year, with the possible exception of the floating dumpster fire year that was 2020.
The movie opened in theaters nationwide this weekend as Covid-19 coronavirus cases continued to surge throughout the country. According to the New York Times, the seven-day moving average of new reported Covid-19 cases each day was 161,327 yesterday. That's over 14 times the 11,133 tally on June 20. For the first time since March, the average Covid-19 deaths per day in U.S. have pushed over the 1,500 mark. The news is now replete with stories of hospitals and intensive care units (ICUs) being overwhelmed. Things are not going well with the pandemic.
At the same time, a lot seems to be riding on how well Shang-Chi does in the theaters. The Marvel Cinematic Universe, otherwise known as the MCU in case you don't want to say "arvel", "inematic", and "niverse", has been a very successful franchise. After releasing the movie Iron Man in 2008, Marvel Studios soon realized that they had a virtual gold mine at their hands. They could quickly leverage many existing characters and stories from decades of comic books into live action films.
A slew of films followed, but, not surprisingly, roles for Asian Americans did not. Heck a tree played a major superhero role well before an Asian American did. It was a decade before an MCU film, Black Panther in 2018, had a Black man, Chadwick Boseman, as a lead, and one year past that before an MCU film, Captain Marvel, featured a female lead in 2019. These two films helped address the rather absurd question of whether a superhero film can be successful with a Black male lead or a female lead?
Of course, the answer to both questions should be a resounding "yes!" Nevertheless, both Boseman and Larson had a tremendous amount of pressure to "represent," to do well so that executives could be "convinced" to green light movies with Black male leads and female leads in the future.
The same unreasonable pressure rests on Simu Liu, the star of Shang-Chi, the movie's cast, and the film in general. The fact that there has been about as many Asian American male leads for big Hollywood romantic comedies as there have been alpacas as U.S. President is rather ridiculous and shows how few inroads Asian Americans have made into such mainstream entertainment after all these years. The concern that Hollywood executives may be viewing this film as an "experiment" led Liu to tweet out the following:
The challenge, then, is what to say about watching this film in theaters. On the one hand, during this pandemic surge, it may be better to avoid public settings where Covid-19 precautions are not being fully maintained. That includes indoor venues that aren't checking vaccination status, don't keep people at least six feet apart, don't require face mask use, and don't have good air ventilation and filtration systems. Don't assume that all movie theaters will maintain appropriate Covid-19 precautions.
On the other hand, while some executives may overlook persons of color and women, they are a lot less likely to overlook money as in box office receipts. You may want to encourage others to watch Shang-Chi in theaters if you want to see more Asian American faces in key Hollywood film roles, and not just secondary characters saying things like "no more yankie my wankie. The Donger need food!" Plus, you may just want to see the movie because it's already gotten good reviews as summarized by Beien Edwards for Mashable.
So what's the solution? As racial and social justice marches in 2020 showed, there are ways to participate in group activities while maintaining Covid-19 precautions. The Covid-19 pandemic doesn't mean do nothing.
While you can never eliminate risk, you can do things to reduce your risk. Of course, getting fully vaccinated against Covid-19 will significantly reduce your risk of suffering severe Covid-19. Call the theater in advance to get a sense of the Covid-19 precautions in place. See how seriously they take Covid-19. Any mention of the word hoax that's not in the context of "we don't believe Covid is a hoax" or "not using real butter on popcorn is a hoax" should give you pause. Ask specifically about how their ventilation and air filtration system works, how far apart they are spacing guests, whether they are requiring face masks, and what they are doing about checking whether people are vaccinated. Consider watching the movie in outdoors venues if available or during more unusual times when crowds may be less.
It is also timely that a real superhero movie featuring an Asian Canadian lead is debuting with so much anti-Asian hate being spewed out on social media, in the political arena, and on the streets. As I have covered before for Forbes, the Covid-19 pandemic has exposed a lot of the underlying anti-Asian sentiment that has already existed in the U.S., long before the pandemic started. Over the past couple years, many Asian Americans and Pacific Islanders (AAPIs) have been subjected to anti-Asian hate, racism, and even physical attacks. According to a Stop AAPI Hate report released August 12, Stop AAPI Hate tallied 9,081 anti-Asian hate incidents reported to their center from March 19, 2020 to June 30, 2021. Of these, 4,548 happened in 2020, and 4,533 in 2021 with about a third of 2021 still to go.
Over the years, the dearth of positive images of Asian Americans on TV and the movies in general has allowed more insidious negative images to prevail. Stereotypes of Asian Americans being perpetual foreigners, submissive, and easy targets have made it easier for politicians, comedians, and others to use Asian Americans as scapegoats. For example, after years of making jokes about Asians, comedian and former Tonight Show host Jay Leno finally apologized, although not everybody was ready to say "no worries":
So while the timing of its release may make Shang-Chi and the Legend of the Ten Rings seem more like Ironic Man than Iron Man, it is a reminder that the rest of life doesn't necessarily have to stop during the pandemic. Real public health experts have never said, "go home and hide in your toilet paper teepee while muttering the words 'Covid-19 gonna get me' over and over again." Instead, the key is to take the pandemic seriously, use Covid-19 precautions that are backed by scientific evidence and not meant for cows, and stick to businesses, workplaces, and schools that do both of these as well. Doing all of this can still make 2021 legen, wait for it, Legend of the Ten Rings-dary.