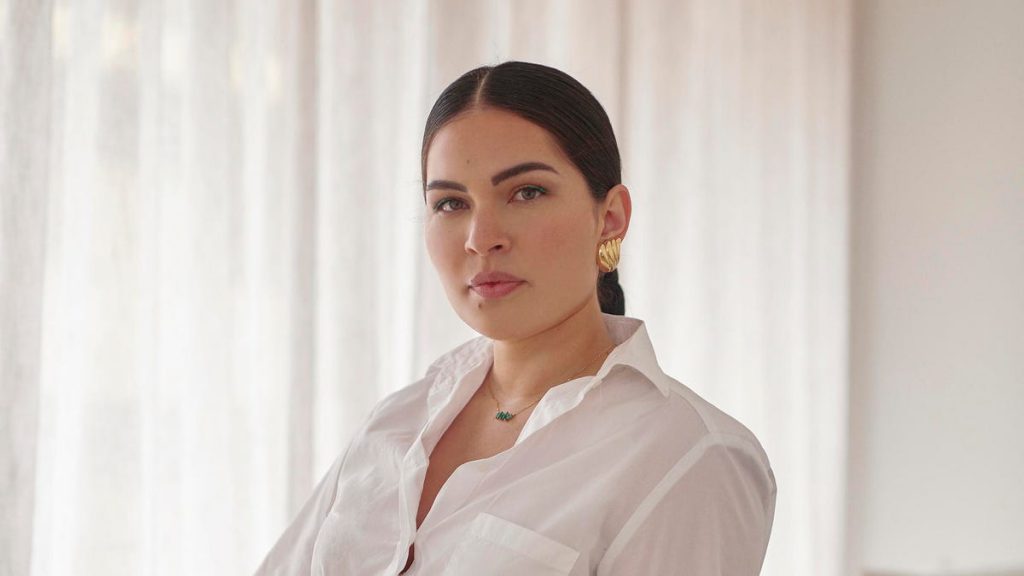 Malagon Group Goes Global And Expands Beyond Latinx Fashion Brands
Camila Malagon lost both of her parents at the young age of twenty-one. While dealing with her tragic loss, she started her fashion consulting agency representing small Latinx fashion designers and helped them to enter the US retail market. Camila has a laser sense for spotting new and hot brands; she has quickly built a successful US business and now taking a bold move into the global market.
Chan: When did you establish Malagon Group?
Malagon: Malagon Group was established in 2017. I moved back to Colombia following the death of my parents, intending to connect with my roots after being raised in the US my entire life. It was supposed to be a quick trip with plans to head back to NYC, but local designers suddenly started to reach out to me and asked me to help them get into the US retailers. Suddenly – and unintentionally – I found myself consulting in Colombia. Thanks to years of working in wholesale, PR, and my retail experience in New York City, I was fluent in the industry's language and had relationships with many key players. It's been four years since I first moved to Colombia. I have cultivated excellent relationships with retail partners like Net-A-Porter, Intermix, Saks, and Bloomingdales, professionally but more importantly, on a personal level. It's at these retailers that I've introduced most of the brands I have now.
Chan: What is Malagon Group today?
Malagon: Today, Malagon Group is a fashion consulting agency representing various emerging fashion brands globally. We now have an incredible turnaround time for new clients because we see results within the first semester. We've zeroed in on a six to an eight-month period where we perfect branding and collections before it's ready for market. When we get started with a client or new campaign, I'm working hand in hand with the brand, reviewing fabrics, reviewing designs with commercial strategy in mind, and then my team follows up for execution. I trust every person on our team to divide and conquer. Whether in design or even tech and data analysis, everyone is in it together to hit the timeline we set for ourselves.
Chan: What was your first big break?
Malagon: My first "big" break was getting three brands (Waimari, Juan De Dios & Verdelimon) into Intermix all in one season, within my first year in business.
Chan: Do you have any expansion plans?
Malagon: Yes! We're currently focusing on the expansion that targets Europe and the West Coast markets. In October, we're meeting with the UK's top retailers such as Net-A-Porter, Matches, Selfridges, Liberty London, Browns, Harrods, and more to widen the distribution overseas. And at the end of November, we're opening offices in Los Angeles to take on more brands beyond LatAm beginning in 2022. We want to have a smart approach to the fashion-tech aspect of the industry, focusing on data-backed markets and trends that will ultimately enable more growth across the board. I'm constantly thinking about how to maximize creative initiatives in the fashion world. I work closely with Net Sustain, the curated platform from Net-A-Porter, to make sure that every one of my brands gives back in some way, socially or environmentally. For example, one brand guaranteed that every bathing suit sold results in a tree planted, or MUV's tag initiative, where the tags themselves are made of carrot seeds, so if you drop them anywhere – even in New York – they'll sprout. The brands I started with are very resort/swim focused but in a way that reflects Colombia's strength in that category. This past February, I signed on my first athleisure brand called MUV Active, which I'm personally very excited about. In our first season together, we got Bandier to pick up the brand with Dallas, Los Angeles, and online. We will launch by mid-October. We also have Agnes eyewear, which has caught the eye of major editors and buyers worldwide in a very short amount of time. I hope to expand the offices bi-coastal, maintaining our Latin American brands while simultaneously expanding into brands from France, Dubai, Middle Eastern, and Asian countries.
Chan: Who are your favorite Latinx fashion designers?
Malagon: In my world, that's a bit of a trick question – but Carolina Herrera has always been a favorite. My mom always wore Carolina, which was my first introduction to the iconic brand. Also – I love a shirt dress, and she makes the best.
Chan: What's your philosophy on spotting new designers that will be a success? Malagon: My philosophy is to trust my gut. I know when I see something special in the brand, even if the product is not something I'd wear myself. I think I have a particular strength in having a super clear vision of the capabilities of each designer, and when I take on new brands within a pre-existing client category, they're unique. I don't want to over-expand, and I hate overpromising, so I'm very particular about how much we take on and how fast. I originally wanted to oversee every step of every project I'm involved in, which is, as it turns out, not possible for any human. In all parts of my life, including business, I have – for better or worse – the mind of a perfectionist, and I like to be thoughtful. Another business philosophy is prioritizing client and buyer relationships in a detail-oriented, curated, and intimate way that makes clients feel heard and prioritized. Whether meeting one-on-one with buyers or with my clients at their homes, I am not your typical CEO, and you won't see me at trade shows. I'm incredibly proud of our team, company, and the progress we have made with the majority of the brands we currently represent at Malagon Group and it has been mind-blowing. I think my relationship with the buyers is something that is my most valuable asset.
Chan: How fast can a brand grow?
Malagon: The best example I can give you is that I signed with a swimwear brand called Baobab in August 2020. They were selling to Victoria Secret, an account the brand got themselves while attending a trade show, but no other major retailers. In the past 12 months, the brand has already launched at stores like Intermix, Saks Fifth Avenue, Bloomingdales, Revolve, and most recently Shopbop, resulting in a 260% growth and we are expanding the brand's international distribution. It's that kind of growth that fuels me and keeps me going. We've tackled our turnaround time. I don't mean to sound naive, but it's so rewarding to see results from our hard work. The hard part is I'm about to venture into unknown territory that I'm not as familiar with, particularly Europe. Not to mention, I'm now completely shifting my headquarters to the west coast. My biggest challenge right now is making sure that my brands don't feel the consequences of my move and continue growing. I want to look to the future as I begin to focus on new territories. But I need to stay innovative and maintain our current success. All in all, this means my role is shifting gears. That will be a challenge, but I'm excited for me – and terrified, but I'm so happy for Malagon Group.
Chan: What drives you personally?
Malagon: I'm always juggling responsibilities and priorities, but I also remember to be grateful and celebrate every win, and the team. I'm also a very intuitive person and I have to remember to keep driving this boat, and moving us forward.
Chan: How have your parents influenced you?
Malagon: I inherited my dad's work ethic, not to mention, he taught me the importance of keeping your word. My mother was a strong woman who also happened to be a model – ever since I can remember; I was surrounded by friends of hers – designers, models, photographers – who had a huge influence on my taste. She was bold, stylish, and not afraid to be herself. She gave me the confidence to stick to my convictions and not be afraid to use my voice or own my opinions. The fact that I work in fashion, especially on the business side, is definitely not a coincidence. But the strength of my voice and my belief that I can do this? I owe that to them.