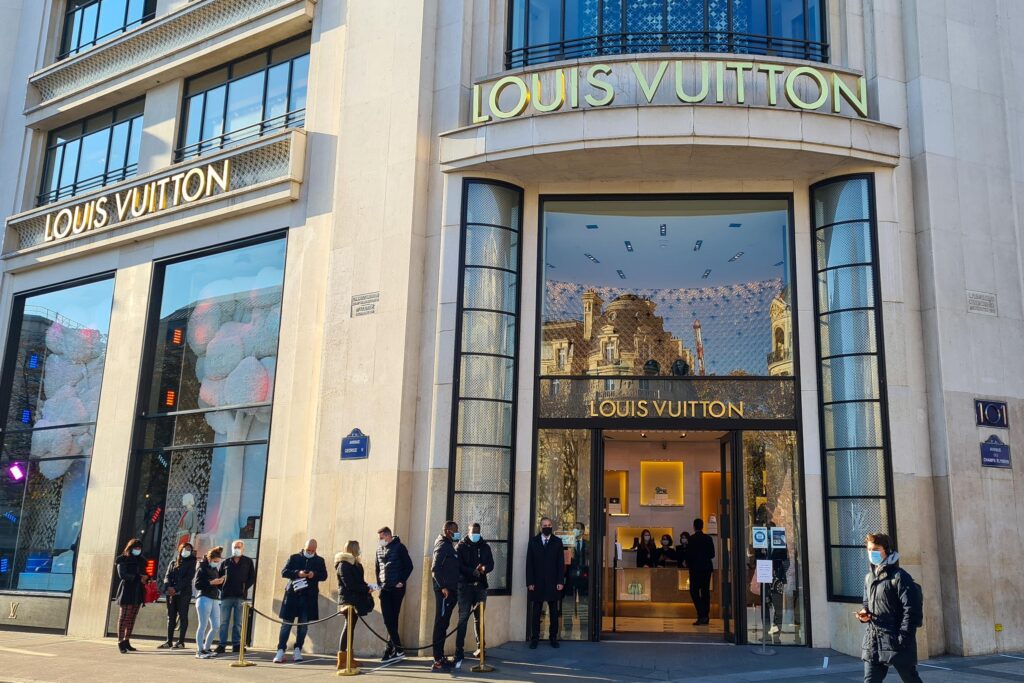 Louis Vuitton Raises Prices Worldwide Due To Increased Costs And Inflation
Louis Vuitton, the top fashion brand in the LVMH luxury empire, announced it is raising prices this week in response to increased manufacturing costs and global inflation, a decision that will affect the cost of Louis Vuitton leather goods, accessories and fragrances around the world.
"The price adjustment takes into account changes in production costs, raw materials, transportation as well as inflation," Louis Vuitton said in a statement to Reuters.
The world's largest luxury brand joins other prominent fashion houses—including Hermès and Chanel—that have hiked prices since the start of the pandemic to protect margins against inflation.
In 2020, the coronavirus forced companies to halt production for a large part of the year, sparking worldwide delays, the disruptions of which continue to ravage the supply chain system on an unprecedented global scale.
Meanwhile, consumers were stuck at home, accumulating savings. Discretionary spending that would normally go to travel or services were eventually funneled toward luxury goods, particularly long-term investment pieces such as a collectible Louis Vuitton leather bag.
In fact, LVMH had a record year in 2021, reporting revenue of €64.2 billion ($71.5 billion), a 44% increase compared to 2020. Its fashion and leather goods division—which, in addition to Louis Vuitton, includes Dior, Fendi, Celine and Loewe—also reached record highs. Thanks to a strong fourth quarter, organic revenue for 2021 in fashion and leather goods increased 42% from pre-pandemic levels in 2019 to €30.8 billion ($34.8 billion).
While brands such as Chanel raised the price of some of its classic handbags three times last year, LVMH chairman and CEO Bernard Arnault believed that luxury brands should be aware of their limits.
In last month's earnings call for 2021, the 72-year-old billionaire said demand for luxury goods would remain solid this year, but warned that brands must take a strategic approach to the inflationary environment. When asked about expected price increases this year, Arnault responded: "We have to remain reasonable."
News of the price increases at Louis Vuitton sent LVMH stock prices up 3.58% on Tuesday, hitting an end-of-close high of $694.