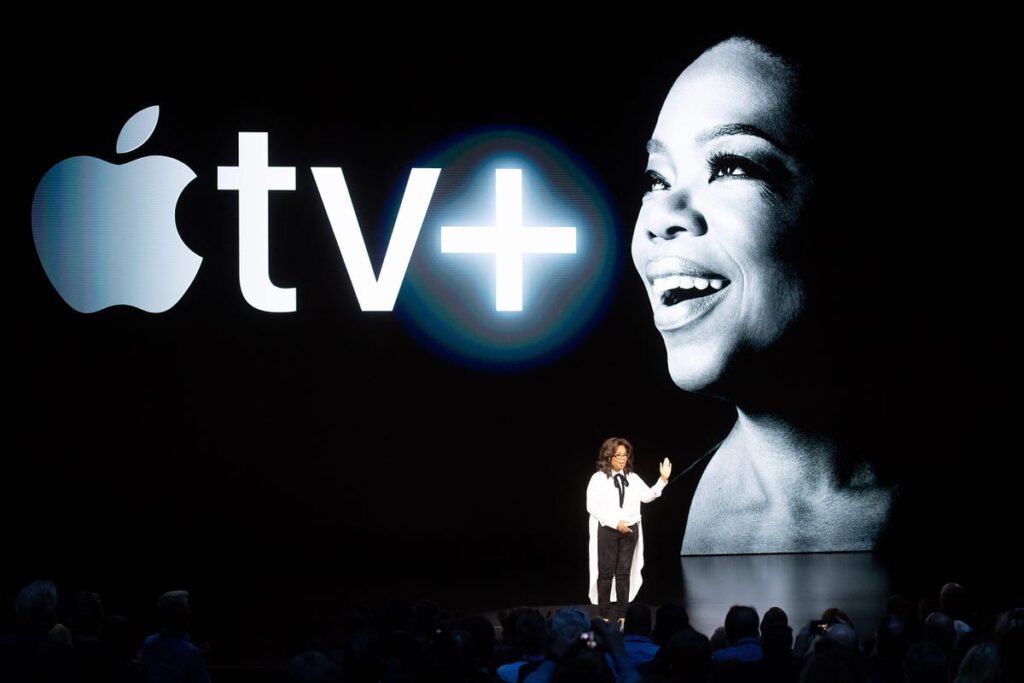 Let's All Win: How Oprah Helps Inclusive Leaders Grow?
Hip Hip Hooray! This week's inclusion hero is Oprah Winfrey!
Oprah's Partnership with Apple TV will create more inclusive leaders.
This past December, I had some much-needed downtime that allowed me to catch up on programming that I generally don't have the time to consume. I was scrolling social media and saw a post recommending Will Smiths' recent interview with Oprah. So with my newly found free time, I went searching for the episode. And voila, I found a bevy of Oprah interviews on Apple TV. To say I went down a rabbit hole is an understatement. Yes, I have and will forever be an Oprah fan. There are so many terrific interviews ready for consumption on-demand. So, I am happy to report there's much waiting for inclusive leaders. Here are a few thoughts:
HIGH-LEVEL SUMMARY:
Oprah's review of the book Caste: The Origins of Our Discontents is a welcome resource for leaders interested in sharpening their inclusive leadership skills. It is clear that Oprah is on a journey but then so are we. In the interviews, Oprah provides us with an opportunity to learn and experience the eight pillars of the American Caste System.
Oprah shared that she distributed 500 copies of Caste to influential leaders. Her generosity is an excellent approach for leaders to model in spreading the message of inclusive leadership. Many will remember this gesture as an impactful part of their inclusive leadership transformation. Yet, another example of Oprah's already impactful legacy.
Oprah's interview with Elliot Page shares how she prepared for the interview. I love her transparency because it models the requirements that inclusive leaders must go through to show up and show out. She shares valuable resources that we can also ingest to understand the transgender community better.
Oprah provides a window into conversations around diversity, equity, and inclusion. She brings together diverse audiences to discuss thorny topics. We can see how she navigates her virtual classroom and again learn every day how to be more inclusive leaders.
Here are my recommendations of shows to watch to build your inclusive leadership muscles.
Episode 6/7: The interview with Pulitzer Prize author Isabel Wilkerson doing a deep dive into her book, Caste, was powerful, educational, and fascinating. This historic review reinforces the value of reading, processing, and engaging in book discussions for more significant learning. Oprah shows us how we can be curious and create space for deeper connectivity. Her process fosters a safe space for others to show up vulnerably and learn how to navigate the many twists and turns inclusive leaders face. Additionally, I have to admit that hearing from the author was significant. Isabel brought the stories to life and encouraged us to dig deeper to understand one another better.
Episode 14: Elliott Page's Interview on the transgender journey. By taking us into Elliott's life, we get an opportunity to understand what it must be like for transgender folks. We get a chance to think through what we can do to be better allies. I empathized with the share of a long-overdue transformational experience to embrace our authentic identities. We cannot help but feel the palpable pain as Elliott shares his journey. Indeed, our next step should be to check out documentaries as a resource to increase our awareness of the transgender plight.
Episode 1: Uncomfortable Conversations With a Black Man was a wonderful open space to discuss the Black experience. Diverse users came together to engage in challenging conversations—what an extraordinary approach to tackling elephants in rooms long overlooked.
Inclusive leadership learning doesn't have to be boring or take a long holiday break to happen. I wish you an excellent 2022 with lots of inclusive leadership lessons from heroes like Oprah Winfrey.