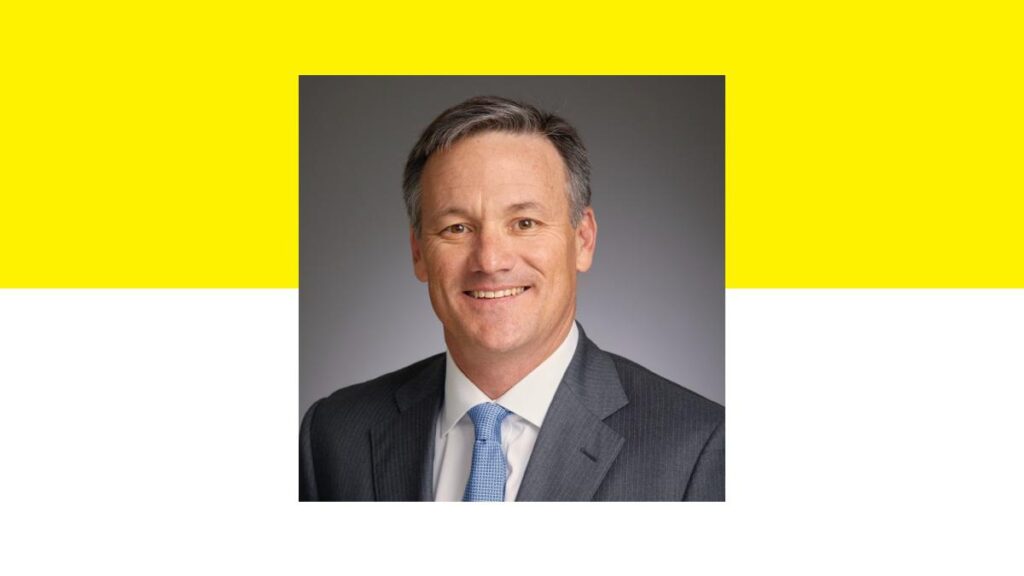 Lessons Learned For The Future Of Retail
Jeff Owen has been the chief operating officer of Dollar General since 2019. The following quotes from him have been lightly edited for length and clarity.
In fall 2017, the Springlake-Earth Independent School District in Texas asked its roughly 375 students to share thoughts on how their community could be improved. Since the district is located in a rural area approximately an hour northwest of Lubbock, residents usually had to drive long distances to purchase affordable necessities like food, paper products, school supplies and pet food. A group of students responded that a Dollar General in the community would be a blessing, make their parents' lives easier and give them better access to toys.
Students wrote personalized letters to Dollar General, and the school's superintendent believed the students' voices had power. He packaged the students' letters, along with one of his own, and sent them to our Dollar General office near Nashville to ask if we would consider opening a Dollar General store in Earth, Texas.
After reading these heartfelt letters, we knew we had to find a way to open a new store for the students and their community. Our real estate team sprang into action and quickly evaluated our feasibility to serve Earth, Springlake and the surrounding Lamb County.
The result: In May 2019, approximately 18 months after receiving students' letters, we planned a special trip to Texas to celebrate the grand opening of our new store in Earth. We were thrilled to not only recognize the students who wrote the letters, but to make an even longer-lasting impact in the community by presenting the school district with a $50,000 Reading Revolution donation to support local literacy and education initiatives.
It's stories like Earth, Texas that continue to move me the most. We have countless examples of how our customer-focused business and mission of serving others creates a real difference in people's lives. We remain humbled by our ability to make such a tremendous and genuine impact on an entire community through a single store. Truly being there for what matters to customers and communities alike is what makes DG such a special place to work.
Of all the lessons I've learned during my career at Dollar General, I believe there are three essential indicators to the success and continued evolution of DG and nearly every retailer for that matter: keeping your customers at the center of your strategy; continually evolving and strengthening your connection with your customers; and being laser-focused on providing the most relevant experiences to meet your customers where they are.
1. Keeping Customer Needs At The Center Of Your Strategy
Retailers must put the customer at the heart of every decision. Retail innovation is enabled and shaped by customer connection. Customers' needs can change rapidly, and retailers must be able to respond just as fast.
At Dollar General, listening to our customers is what drives our overall consumer experience, as well as the continuous evolution of our product assortment. We strive to provide in-store offerings to support not only our customers' changing needs but also communities' localized needs.
For example, our customers, particularly those in rural America, began asking a few years ago for product selection changes that would require an evolution of our store formats. We fast-tracked developments like higher-capacity coolers and broader merchandise assortments. We also designed a new DG Plus Market concept, which offers approximately 9,500 square feet to accommodate expanded produce, fresh meats and additional check-out options. We incorporated this offering into our real estate portfolio in 2020, and these stores are now valued parts of local communities across the country, filling gaps in access faced by many of our customers.
Some communities often do not have easy access to healthcare and wellness products or healthier and affordable foods. In Baton Rouge, Louisiana, Mayor-President Sharon Weston Broome's team asked for DG's support in providing expanded access to nutritious, cost-effective foods, which were scarce in some Baton Rouge communities. We partnered with the Mayor-President's office, listened to our customers and, as a result, we remodeled two Baton Rouge stores in spring 2020 to deliver access to the fresh fruits and vegetables those local communities needed most.
Baton Rouge is not alone. During the past year, we have added fresh produce to approximately 2,000 additional communities across the U.S.—and recently announced plans to have the healthier fare in up to 10,000 stores in the coming years.
Additionally, after hearing our customers' requests for more convenient access to affordable healthcare products and services, we're looking into the various ways we can provide increased access to much-needed healthcare resources, especially across underserved communities in rural America.
2. Continually Evolving And Strengthening Your Connection With Your Customers
DG customers are continually looking to us to help them save money easily, predict and personalize recommended items, and create accessible and convenient ways for them to interact with their local store. And now, more than ever before, our customers are starting their DG shopping trips digitally.
The digital advancements in our rapidly growing DG App, which currently has approximately 4 million active users, are focused on the integration of technologies that align to our customers' priorities. As we listen and learn, we are able to provide our customers with a more personalized shopping experience and help them save money through innovations such as digital coupons housed directly in our app and Cart Calculator, a budgeting tool for customers to use during shopping trips. Plus, initiatives such as self-checkout, DG Pickup and DoorDash can create a more seamless and convenient interaction between the customer and our stores.
As new store formats launch and offerings expand, continuous digital acceleration and transformation is vital to ensure customer connections are expanded and strengthened.
By leveraging relevant digital tools, retailers can add value and create channels for their customers to engage with the brand.
3. Providing Targeted Experiences That Meet Customers Where They Are
The pandemic is changing how business leaders think about customer engagement and experience. A recent study showed that more than 75% of business leaders are significantly reconsidering how they engage with their customers.
For retailers with an expansive real estate footprint like Dollar General, which currently operates approximately 75% of its stores in communities of 20,000 or fewer people, it's important to have a broader appeal to customers across rural, suburban and metropolitan communities alike.
By leveraging both macro- and local-level real estate expertise, coupled with analysis of customer data, we can better understand not only which communities may need access to the products and services Dollar General offers, but also how best to cater to their unique needs through our various store format options.
Our pOpshelf concept, for instance, was developed out of customer insights and designed to offer a fun, stress-free shopping experience at an affordable price point to customers in primarily suburban communities. And the results speak for themselves—the first two pOpshelf stores opened in late 2020, and due to the success of the concept, we are currently on track to open up to 50 pOpshelf locations by January 2022. In some markets, we've also combined our pOpshelf and DG Market into a store-within-a-store format to give customers the opportunity to shop an expanded assortment all under one roof including fresh produce, milk, meats and other groceries from DG Market, in addition to the on-trend home decor and party items at pOpshelf.
The key to success in the retail industry of today—and of the future—relies on harnessing the power of customer connection and envisioning a future for the business through our customers' eyes. At Dollar General, our customers are continually informing the ways we can evolve to best meet their needs. If we remain focused on listening, and continue to transform lessons learned into strategies for success, I am confident we can continue to grow as a business while serving a critical role in our customers' lives.