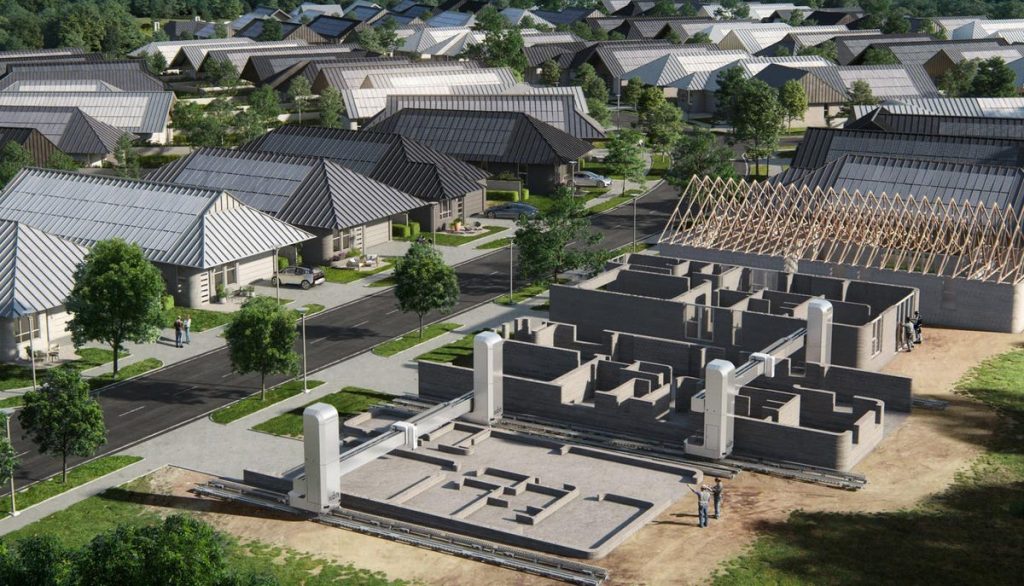 Lennar Homes' Plans To Build A Neighborhood Of 3-D Printed Homes In Austin
3D-printed housing has arrived, and is ready for the big time. Homebuilding giant Lennar Homes has committed to building the largest neighborhood of 3D-printed homes yet developed. Breaking ground in early 2022 in the Austin area, the 100-home innovative community is co-designed by BIG-Bjarke Ingels Group, using ICON's building technology.
The announcement deepens a relationship that began with Lennar's investment in Austin-based ICON's recent $207-million financing round and offers a promising path toward delivering affordable, technology-driven homes that meet rising demand.
There is a shortage of housing in the country, and labor and materials shortages are a frustrating bottleneck for the homebuilders. 3D printing construction has the potential to deliver better, more resilient, more sustainable and energy efficient homes at stunning speeds, with less waste and more design freedom.
Lennar's investment in ICON's Series B financing round in August was facilitated by
LENX, which drives a focused strategy within Lennar to integrate technology solutions across the homebuilding industry. With a clearly defined strategy of investing in technology companies directly adjacent to Lennar's core homebuilding operations and a disciplined investment process, LENX provides hands-on mentorship and guidance from senior leaders of Lennar's management team and a marquee opportunity to provide products and technology to Lennar customers, allowing portfolio companies to scale at an unprecedented pace.
Designed as a diverse collection of contemporary living spaces, the homes take on a variety of distinctive spatial concepts. The design approach modernizes the aesthetic of the suburban home, while the 3D-printing technology texturizes and provides distinctive touchpoints for each space. The freedom of form facilitated by this building technology – including the sinuous curves of the walls – combines with traditional construction materials to create homes that are both aesthetically and physically unique.
It will be fascinating to see how rapidly this method of construction grows in the years ahead, and how many other public homebuilding companies will adopt it in the next few years.