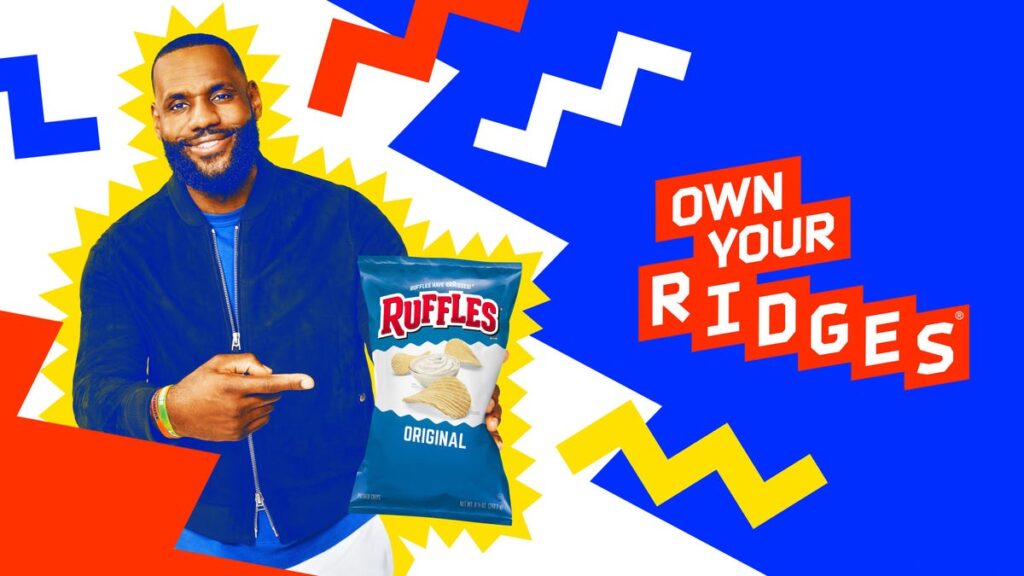 LeBron James Teams Up With Ruffles For Multi-Year Partnership
17-time NBA All-Star LeBron James has collaborated with the Official Chip of the NBA, Ruffles, for a multi-year partnership empowering fans to celebrate and embrace all of life's obstacles – their ridges – through the new Own Your Ridges initiative.
To jump start the partnership, Ruffles and James have released their first TV commercial together titled "Ruffles D.N.A." The commercial sets the tune of Kendrick Lamar hit single, D.N.A, capturing LeBron reflecting on his "ridges" growing up in the inner-city of Akron, Ohio. While sharing the story of four other real-life people – a blind skateboarder, a single father, a female barber and a formerly incarcerated – who found success on the other side of life's obstacles. The mission of the campaign is to inspire the next generation to embrace life's obstacles because each person's journey to achieving their goals is what makes their story unique.
Ruffles hopes to further empower underserved communities to own their ridges. Ruffles and the PepsiCo Foundation are partnering with LeBron James Family Foundation to uplift communities specifically through education, job training, and other wraparound support. To learn more, you can visit OwnYourRidges.com.
Check out LeBron x Ruffles full ad here.