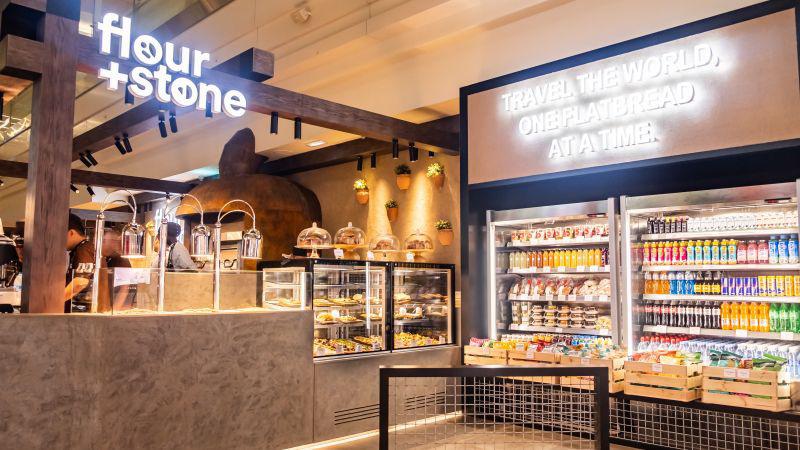 Lagardere Extends F&B Foothold In Middle East As Global Sales Rebound By 33%
Lagardère Travel Retail and independent, Dubai-based restaurateur HWH are joining forces by incorporating the latter's portfolio of food and beverage (F&B) operations into the global travel retailer's operations.
The deal covers 13 existing restaurants at Dubai International Airport plus "a pipeline of other opportunities" according to the French travel retailer. All of them will be part of a business unit called Lagardère-HWH Travel Retail which should be in place by March.
The portfolio includes a broad mix of F&B brands like Fix, Roti Bai, Treehouse Juicery, Flour + Stone, Tranzeet and Grabb'it. Paris-based Lagardère Travel Retail already operates the Daily DXB, a bespoke street food concept covering 6,500 square feet (600 square meters) in Dubai International's Terminal 3 which is the hub for the airline Emirates.
In a statement, Vincent Romet, the CEO of Lagardère Travel Retail France and chief operating officer for Saudi Arabia and the Middle East, said: "This partnership is a significant step for us in consolidating our F&B expertise in the region and in developing the very fruitful partnership we have with Dubai Airport."
The move bumps up Lagardère's F&B footprint in the Middle East region. Foodservice is the smallest of the travel retailer's three core business pillars with a sales share of 22% alongside duty-free and fashion (35%) and convenience retail/travel essentials (43%).
Building up foodservice
Making the F&B component bigger is important right now as foodservice has had greater stability during the pandemic than retail and many airport landlords are keen to develop this side of the business. Other travel retailers like Germany's Heinemann are also eyeing the sector.
Lagardère's foodservice business is present in 23 countries globally through more than 1,000 stores. Though the business passed €1 billion in 2019, last year it stood at just over €0.5 billion.
Lagardère Travel Retail's performance in 2021, revealed on Thursday, showed just how weak the sector remains. Total consolidated revenue reached €2.3 billion ($2.6 billon), 33% better than in the dismal year of 2020, but still down by around 46% on 2019 numbers. A positive sign was that revenue hit €749 million in Q4, double that of the same period last year and indicating a promising revival that is likely to continue as Covid travel restrictions ease around the world this year.
The division of the publishing-to-retail giant Lagardère Group (currently a target for existing shareholder Vivendi which today raised its offer for the business) remained lossmaking to the tune of €81 million (EBIT). However, this is a €272 million improvement on 2020. Rival travel retailer Dufry will reveal its results in early March providing some comparative insight on how the two companies' recovery strategies are working.
Cutting costs while judiciously investing
On the 2021 results, Lagardère Travel Retail CEO, Dag Rasmussen, commented: "Our performance has been lifted by the strong rebound of large domestic markets such as the U.S. and China, and despite the Omicron variant creating a more contrasted picture at the end of the year. Our very close partnerships with landlords have allowed us to extend a large number of contracts and adjust to landlords' needs."
Last year costs were slashed by a huge €1.7 billion compared to 2019. This included a €563 million reduction in fixed costs, of which €381 million relating to fixed lease payments for concessions that were renegotiated.
Large travel retailers like Lagardère and Dufry have become adept in crisis management and cost cutting during the pandemic. At the same time they have had to lay foundations for future growth by winning new contracts and starting new operations. The financial difficulty will come as they open up more points-of-sale in line with improving air traffic trends, and adjusting payroll costs upwards and other overhead costs.
In Lagardère's case, notable wins have taken place in South America—where the company signed a profit-sharing agreement in Lima, Peru last year—and in Africa, while expansion in China continues. "In particular, our strategic partnership with JD.com is fueling further growth through investment and helping us fine-tune our approach in digitalization, supply chain, and CRM. This will not only benefit China but our entire organization," Rasmussen said.