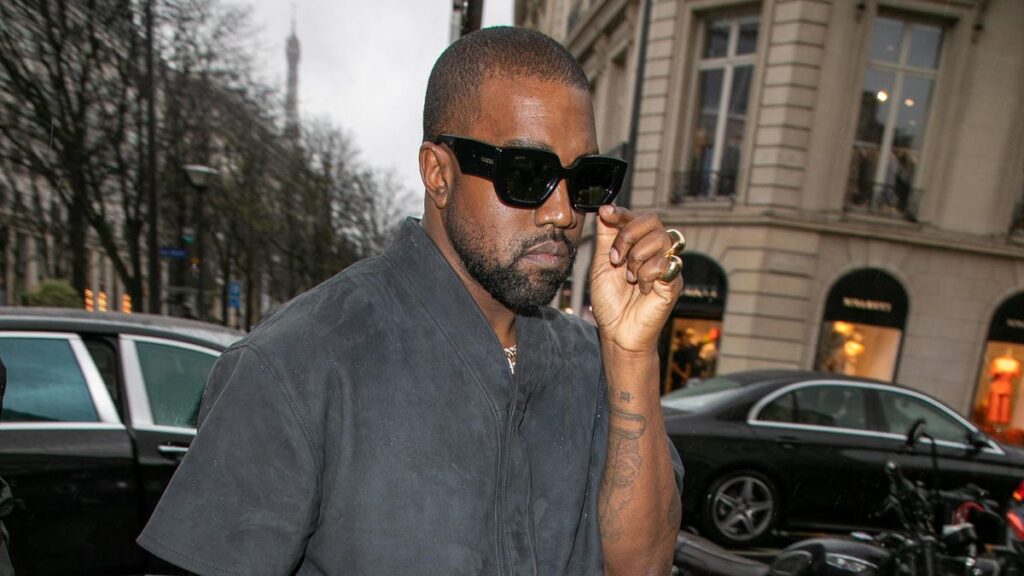 Kanye West Wants To Meet With Vladimir Putin, Make Russia His 'Second Home'
Topline
An associate of Kanye West says the rapper plans to go to Russia later this year, where he hopes to meet with President Vladimir Putin, and is dealing with a billionaire family closely linked to the Trumps, the Russian government and the 2016 election, Billboard reported Tuesday.
Key Facts
Ameer Sudan, West's strategic advisor, told Billboard that West plans to visit Moscow in the spring or summer and "will be spending a lot of time out there" and wants to make the country his "second home."
Sudan said he is coordinating the trip with Scott Balber, a lawyer who represents billionaire developer Aras Agalarov and his son and business partner Emin, who moonlights as a musician.
West, who legally changed his name to Ye in October, is working on unspecified deals with the Agalarovs, which Sudan claimed will increase the rapper's net worth by over $10 billion—Forbes estimates his current net worth to be $1.8 billion—and also plans to work with Emin Agalarov on new music.
It is not clear what West wants to meet with Putin about, and Sudan said the Yeezy CEO plans to invite the Russian president to a performance of his Sunday Service choir as a special guest.
Forbes has reached out to representatives for West, the Crocus Group, which the Agalarovs lead, and Balber, who declined to comment.
Crucial Quote
"This is Ye, Ye is going to get there regardless. What are they going to say? He's going to be a special guest of the Agalarovs," Sudan said. "Kanye knows what's going on more than the average human being, he's well aware of things. And it's nothing against the United States or to cause conflicts, but Ye is Ye — he can't be controlled."
Key Background
The Agalarovs have ties to former President Donald Trump and the Russian government. The father and son allegedly organized a meeting between Donald Trump Jr. and a Russian lobbyist during the 2016 election in which sensitive information about Hilary Clinton was offered up, which they deny doing. A 2020 report from the U.S. Senate Select Committee on Intelligence found that Aras Agalarov has "significant ties to the Russian government, including to individuals involved in influence operations targeting the 2016 U.S. election," particularly Putin and Dimitry Peskov, one of Putin's close aides. The report also said the father and son have "significant ties" to Russian organized crime, though a lawyer for the Agalrovs denied this to Forbes. West famously supported Trump during his first bid for the presidency, and was seen Friday having dinner with Trump's son-in-law and former presidential advisor Jared Kushner, with whom West has a strong relationship with. West ran as an independent candidate in the 2020 election, reportedly with the support of Republican operatives who thought it would siphon some of the Black vote from Joe Biden. Trevian Kutti, a publicist who once worked for West, allegedly pressured a Georgia election worker to confess to false allegations made by Trump that she counted illegal ballots. A spokesperson for West said that Kutti was not affiliated with West at the time, according to The Daily Beast.
Tangent
Friday, West announced a collaboration with Gap in partnership with Balenciaga. West and creative director Demna Gvasalia will bring luxury to the accessible brand with the collaboration, dubbed Yeezy Gap Engineered by Balenciaga.
Further Reading
Trump's Business Partners Allegedly Involved In Human Trafficking, Mafia Matters, Probable Money Laundering (Forbes)
Meet The Billionaire Russian Family At The Center Of The Trump-Russia Controversy (Forbes)
Inside Kanye West's "Almost Daily" Chats With Jared Kusher—And Whether The White House Exploits His Mental State (Forbes)
Kanye West's Publicist Reportedly Pressured A Georgia Poll Worker To Confess To Voter Fraud (Forbes)
Kanye West Teams Up With Balenciaga For Latest Yeezy Gap Collection (Forbes)