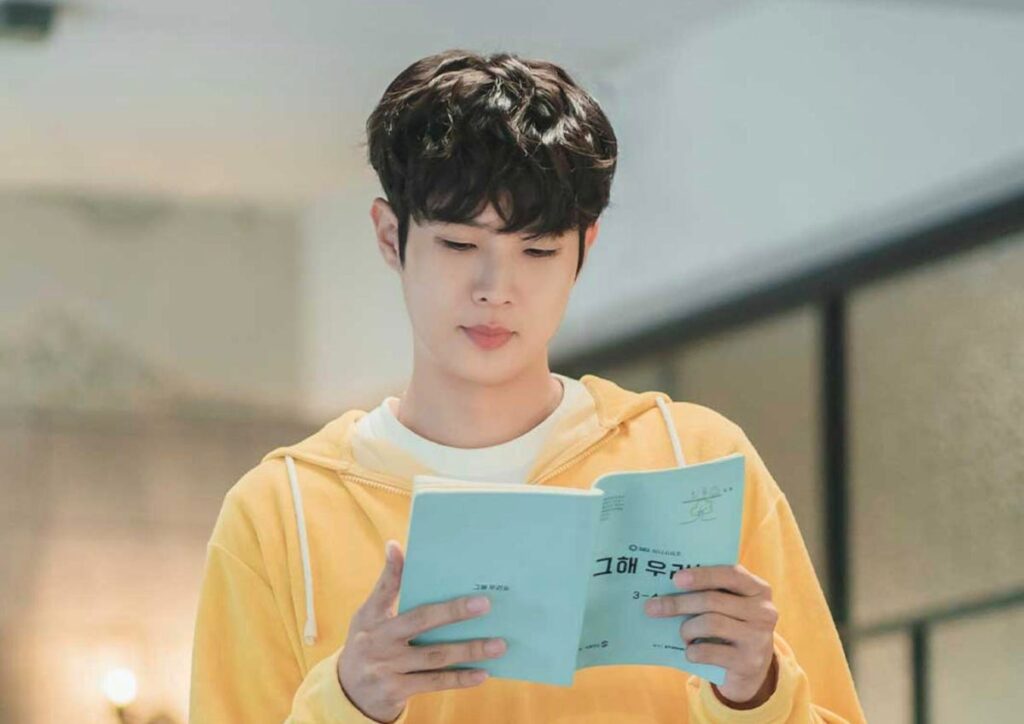 K-Comedy 'Our Beloved Summer' Considers Thin Line Between Love And Hate
When Kook Yeong-su and Choi Ung meet, they quickly decide they don't like each other. Opposites may attract, but Yeong-su, played by Kim Da-mi, is the top student in her school and she has no patience with underachievers, such as Ung, who ranks at the bottom of his class. Ung, played by Choi Woo-sik, is actually pretty smart, but not motivated by much except reading novels.
They are both recruited for a documentary that highlights the best and worst students in the school and spending time together only escalates their mutual dislike. Forced to be together, they find ways to make each other miserable. She is supposed to help him study, but he is more than annoyed by what he considers her lack of social skills.
Both students are asked what they think they will be like in ten years. She naturally thinks she will be good at whatever she does, while he hopes for a peaceful quiet life. The only thing that unites them is that they never want to see each other again.
Fast forward to ten years later. Yeong-su is a marketing exec, who finds success is harder than she imagined. To land a wary client she has to secure the cooperation of a mysterious popular artist. She brags that she can get him on board, but—you guessed it—that reclusive artist is none other than her high school nemesis. Ung leads a secret life that few would suspect when they see him processing bean sprouts in front of his parents' store.
The classmates did not part on the best of terms. Will they be able to cross the thin line that separates love from hate? Complicating their love/hate relationship even further is the fact that their documentary from 10 years ago goes viral and prompts an update.
After seeing Choi excel at serious parts in the films Parasite, Time To Hunt and The Divine Fury, it's nice to see him in a romantic comedy again. He played such an endearing character in the drama Hogu's Love. Kim earned praise for her role as Park Seo-joon's sociopath restaurant manager in Itaewon Class, for which she won a Best New Actress Award at the Baeksang Arts Awards. Last year she appeared in the film Soul Mate. The actors previously worked together on The Witch: Part 1: The Subversion. Despite their characters' complicated relationship, Choi and Kim make a winning on-screen couple.
The supporting cast features Kim Seung-cheol and Ahn Dong-goo, who both appeared in Sweet Home, and Park Jin-joo, who played Park Min-young's best friend in Her Private Life.
The drama started as a digital comic from WEBTOON.