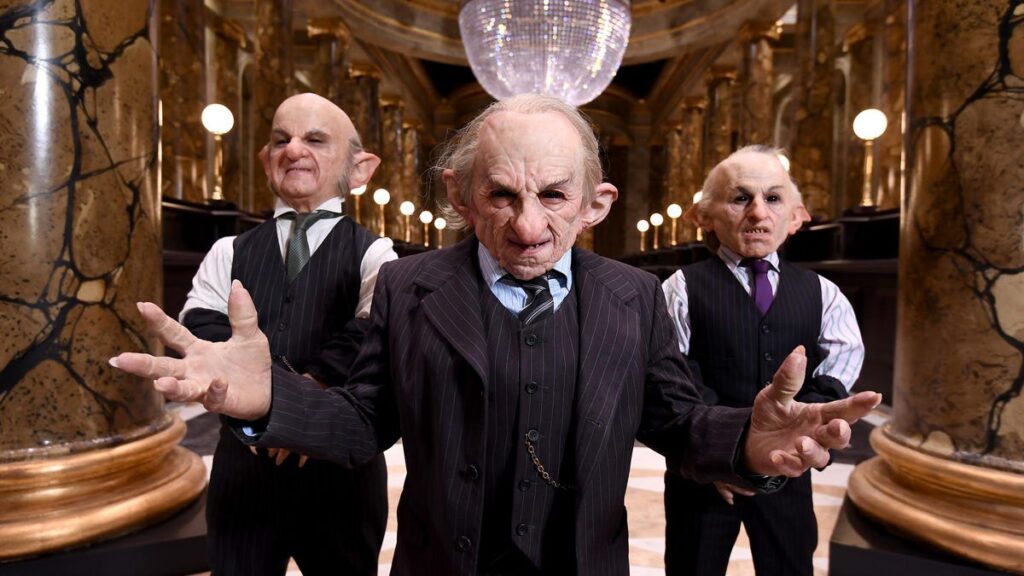 Jon Stewart Says J.K. Rowling Is Not Anti-Semitic After 'Harry Potter' Comments Go Viral
Topline
Comedian Jon Stewart clarified Wednesday that comments he made last month about anti-Semitic tropes in the Harry Potter movie franchise did not mean he considered the films or the author of the books they're based on, J.K. Rowling, to be anti-Semitic.
Key Facts
Stewart posted a video clip to Twitter on Wednesday addressing the comments he made about anti-Semitism in Harry Potter during a December 16 episode of The Problem With Jon Stewart podcast that went viral this week.
Stewart, who is Jewish, had noted the similarity between the goblin race in Harry Potter and long-standing dangerous stereotypes of Jews, as the fictional goblins had hook noses and controlled the fictional banking industry, comparable to the portrayal of Jews in the infamous anti-Semitic pamphlet The Protocols of the Elders of Zion of 1903, according to Stewart.
In the video shared Wednesday, Stewart criticized media characterizations of his December comments as accusing Rowling of anti-Semitism, saying that the goblins were evidence of how anti-Semitic "tropes are so embedded in society that they're basically invisible."
Crucial Quote
Stewart said Wednesday, "I do not think J.K. Rowling is anti-Semitic. I did not accuse her of being anti-Semitic. I do not think that the Harry Potter movies are anti-Semitic."
Tangent
Rowling, who Forbes ranked as the world's second-highest paid author in 2020 with $60 million in earnings over the previous 12 months, has faced criticism for comments denounced by some as transphobic. The British author will not appear on the upcoming HBO Max special commemorating the 20th anniversary of the Harry Potter movie franchise's debut, believed by some to be related to the franchise's three main actors speaking out against Rowling's statements on transgender people.
Further Reading
Are the Goblins in J.K. Rowling's Harry Potter Anti-Semitic? (Hey Alma)
Jon Stewart Clarifies 'Harry Potter' Comments: 'I Do Not Think J.K. Rowling Is Antisemitic' (Variety)