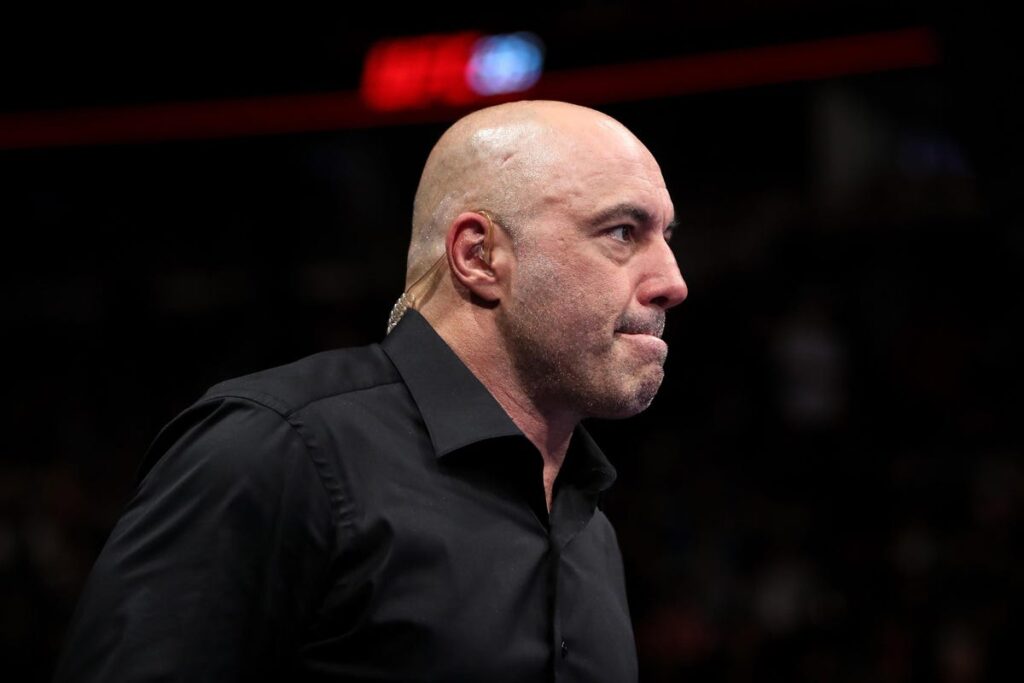 Joe Rogan Reschedules 4/20 Show Over Vaccine Mandates
Joe Rogan has rescheduled his sold out Vancouver show over vaccine mandates in Canada. The show was originally set to take place on April 20, but the comedian turned podcaster pushed the show to October 24 according to his Facebook page.
Rogan teased the rescheduling of the show on his podcast, The Joe Rogan Experience, on December 24.
"I should probably say this because I haven't yet," Rogan said on the podcast. "My 4/20 show that's sold out in Vancouver, I don't think that's happening. I don't think I can even get into the country. I'm not vaccinated. I'm not gonna get vaccinated. I have antibodies, it doesn't make any sense."
His speculation that the show will have to be canceled comes from proof of vaccination requirements in British Columbia, not only for certain travel but also events. The Rogers Arena where the show was set to take place also requires proof of vaccination.
This isn't the first time Rogan has spoken out against vaccines. In April, Rogan said on his podcast, "I'm not an anti-vax person. I just said, I don't think that if you're a young, healthy person, that you need it."
In September, Rogan tested positive for COVID-19 and treated himself with several treatments including prednisone, a Z-Pac, monoclonal antibodies and the controversial drug, Ivermectin. The drug is commonly used to de-worm horses however Rogan used the human version of the drug.
For his April, now October, show previously purchased tickets will be honored, however if BC mandates don't change the show may have to be canceled if Rogan refuses to vaccinate.