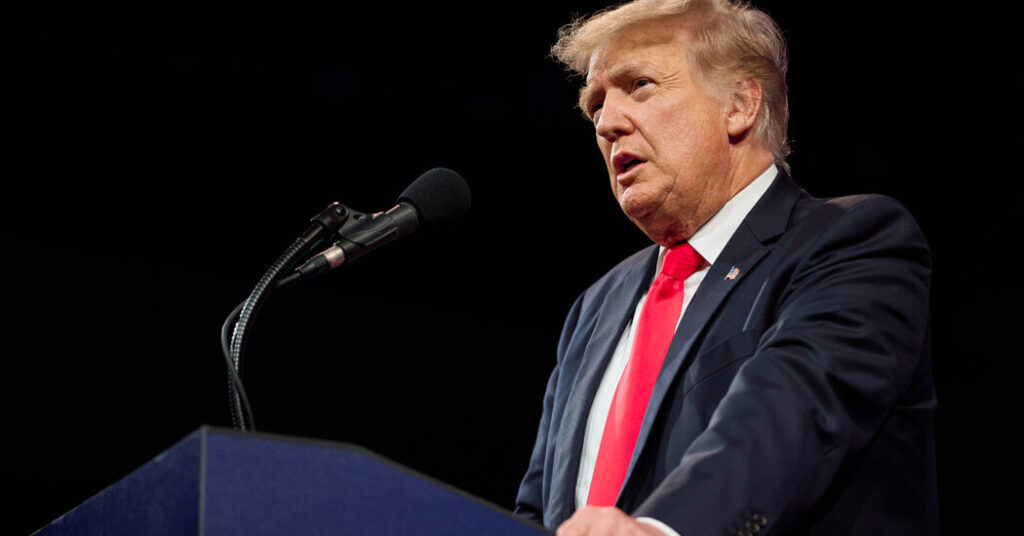 Jan. 6 Committee Subpoenas Fake Trump Electors
The scheme to employ the so-called alternate electors was one of Mr. Trump's most expansive efforts to overturn the election, beginning even before some states had finished counting ballots and culminating in the pressure placed on Vice President Mike Pence to throw out legitimate votes for Mr. Biden when he presided over the joint congressional session. At various times, the gambit involved lawyers, state lawmakers and top White House aides.
As early as Nov. 4, Mark Meadows, then Mr. Trump's chief of staff, received a message from an unidentified Republican lawmaker proposing an "aggressive strategy" to maintain his grip on power. According to the strategy, Republican-controlled legislatures in states like Georgia, North Carolina and Pennsylvania would "just send their own electors" to the Electoral College instead of those chosen by voters to represent Mr. Biden.
Within a month, two of Mr. Trump's lawyers, Rudolph W. Giuliani and Jenna Ellis, spoke to Republican lawmakers in swing states like Michigan and Arizona, urging them to convene special sessions to choose their own electors.
Around the same time, John Eastman, another lawyer who would ultimately work for Mr. Trump, spoke by video to lawmakers in Georgia, advising them to "adopt a slate of electors yourself."
Key Figures in the Jan. 6 Inquiry
---
As the plan became public, it was widely ridiculed by legal scholars as a futile attempt to subvert the will of the voters. Nevertheless, several prominent conservatives — among them, the writer L. Brent Bozell III and former Senator Jim DeMint of South Carolina — signed an open letter on Dec. 10, 2020, calling on lawmakers in competitive states to "exercise their plenary power" and "appoint clean slates of electors to the Electoral College to support President Trump."
Four days later — the day the Electoral College met — state lawmakers in seven contested swing states drafted and signed the fake slates.
To promote the plan, Phill Kline, the director of the Amistad Project, a conservative legal group that was working with Mr. Trump's lawyers on lawsuits to challenge the election, fanned across right-wing media outlets that day. And Stephen Miller, a top adviser to Mr. Trump, announced on Fox News that state lawmakers in several key swing states were in the process of sending "an alternate slate of electors" to Congress.