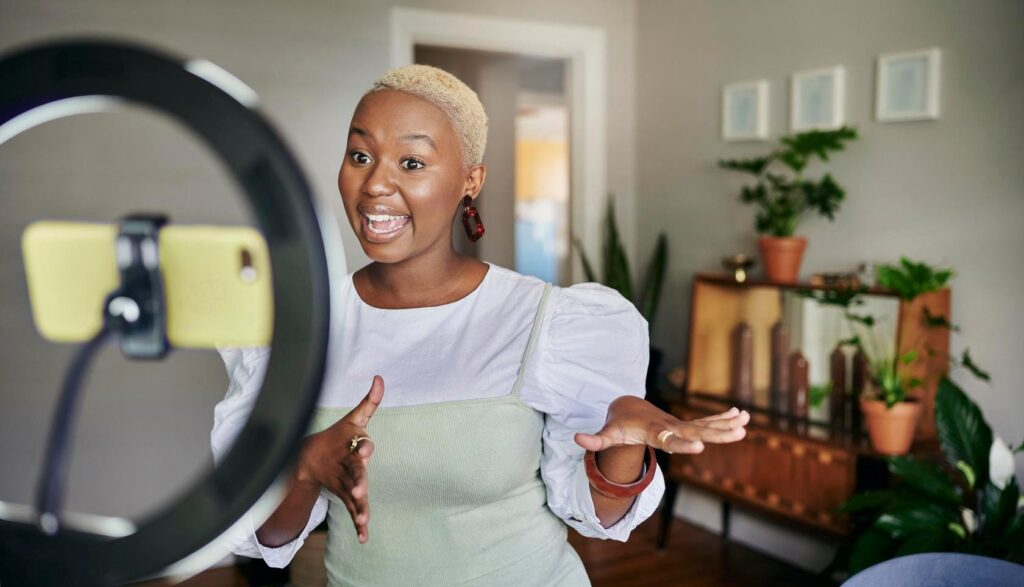 Is This The Era Of Social Entertainment For Sales? Experts Tell All
Over the last few years, the world of social media has undergone a drastic transformation. This evolution is not just about the content itself, but fundamentally about how it is delivered.
For the first time in social media history, it's not about who you are friends with or what you follow, but what you watch and want to see.
Transformation happening in real-time
TikTok has recently updated its platform to increase the maximum video length from three minutes to 10, signaling its intention to compete with the entertainment industry. Additionally, Instagram has vocalized its shift in priority to Reels, as they acknowledge that users come to Instagram to be entertained.
Dash Hudson co-founder and CEO, Thomas Rankin declares "now is the time for organic content to thrive again. TikTok is not yet a pay-to-play channel, which leaves a lot of opportunity for brands to gain unprecedented reach organically. Consumers are ready to be entertained and to buy".
According to Dash Hudson – fashion, retail, and media influencers achieve a higher engagement rate compared to the industry standard. In retail, micro-, mid, and macro-influencers have an engagement rate +900% higher than the retail industry average.
Micro-influencers, in particular, make a big splash, despite their smaller following. With consumers' newfound expectation to engage with brands in a way that is both authentic and engaging, the type of content that they produce makes a more substantial impact than the number of followers they have.
They outperform mid and macro-influencers in terms of engagement rate, indicating they have a very loyal and captivated audience. On average, micro-influencers have a +213% higher engagement rate than mid and macro-influencers. Rankin highlights, "brands are partnering with micro-influencers for good reason: they are authentic and generate buy-in".
For brands and the marketers behind them, the advent of social entertainment is a moment to re-strategize their marketing and communication to stay relevant, deliver growth and most importantly, entertain.
Developing a micro-influencer strategy
Dash Hudson advise that brands should "target micro-influencers who live and breathe your brand ethos." This allows you to home in on micro-influencers who share you values, which allows you to "seamlessly position your products or services within the influencer's content. In doing so, the content will be received as both genuine and authentic, providing a strong opportunity to drive both affinity and trust".
Another tactic? Pushing out the content they created for you via your own channels as well as through theirs.
As Rankin explains: "while showcasing micro-influencers on your brand's social platforms is a great way to increase engagement and build relevance, syndicating that content onto the influencer's channels will help you reach a new audience. To drive the reach of your partnership even further, don't shy away from boosting influencer-created content on your brand's channel through your ad account".
Rankin emphasises – "when leveraging influencers as part of your digital marketing campaign, it's critically important to grant them the creative freedom to be themselves. While providing partnership guidelines and key messages is encouraged, they should not be so rigid that the content no longer looks or feels like it belongs to the creator".
Sharing content like this provides you the unique opportunity to showcase your product or service through an entirely new lens. With finding and engaging a new audience becomes increasingly more expensive, partnering with well-aligned micro-influencers may well be a cost-effective and efficient method to drive sales that brands and retailers will want to explore in 2022.