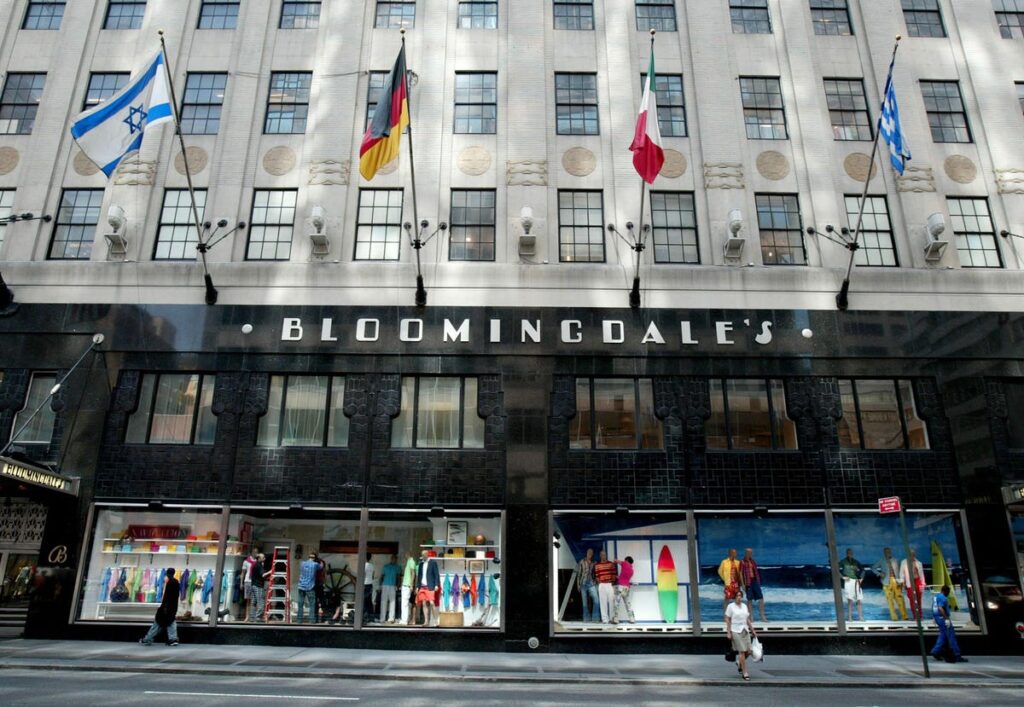 Is There New Ownership Ahead For Bloomingdale's?
The article was corrected at 2.30 pm December 27, 2021.
The news that Selfridges, a leading British department store, was sold to Thai and Austrian firms for £4 Billion ($5.4 Billion) is big news. It puts department stores on notice that there are investors who appreciate their value and see growth in their future. (See below for some of the other retail chains owned by the Thai and Austrian firms).
That raises a question; what about the luxury department store Bloomingdale's which is currently owned and operated as part of the Macy's M holdings? It has 33 full line stores, 1 Bloomie's store, I furniture store, and 21 outlet stores that sell luxury fashion apparel. Sales volume is estimated at approximately $3 Billion. The company has a separate management team from the Macy's store leadership; it is headed by Tony Spring who in recent months has brilliantly reimagined the store by adding new departments and relocating whole sections of the store.
Does Bloomingdale's make money? While sales figures and earnings are hidden in the Macy's report, I think the last few years, during the pandemic, were difficult years for the company. There was a drop in foot traffic from domestic customers, and the lack of foreign visitors also hurt the company's sales. Most notably, the flagship store in Manhattan felt the loss of tourism greatly. However, Bloomingdale's has an excellent e-commerce platform and I estimate that during these pandemic years 35-40% of the company's sales were made on the internet. The company was quick to adapt and offer "buy-on-line, pick-up in store". Many of the pick-ups were made outside the stores with little customer contact.
The Bloomingdale's brand image is distinct, and its fashion merchandise differs from Macy's. The store carries more luxury brands, and the average sales ticket is higher than Macy's. It is the New York flagship store at Lexington Avenue and 59th Street that has frequent shows by world-renowned fashion designers. Names like Armani, Chanel, Gucci, Hermes, Ralph Lauren, Valentino, and Zegna are designer names customers can find throughout the store.
A brief history of Bloomingdale's: The company was founded in New York city by Joseph B. and Lyman G. Bloomingdale in 1861. It became a division of the Cincinnati-based Federated Department Stores in 1930 under then-president Samuel Bloomingdale. In 1994, the Macy's department store chain joined the Federated Department Stores holding company. Then, in 2007, Federated was renamed Macy's, Inc.
Selfridges was acquired jointly by Thailand's Central Group which is owned by the Chirathivat family and Austrian real estate company Signa Holding owned by Rene Benko. They already own luxury department stores including KaDeWe in Germany, La Rinascente in Italy, Illum in Denmark, and Globus in Switzerland.
We have lived through years of consolidation in the department store field. Now, as the retail world continues to go through restructuring and new rounds of management changes, there could be renewed interest in Bloomingdale's as a self-operating enterprise.
POSTSCRIPT: The entire Macy's organization has many rumors swirling around it as activists try to gain some value from the enterprise. Those rumors focus on such possibilities as splitting out online business from the traditional store base and exploring real estate opportunities. I believe the e-commerce business is an integral part of the business, and I think the construction of a commercial tower is far in the future. But by monetizing the Bloomingdale's operation, the company would benefit, and shareholders would get a reward.