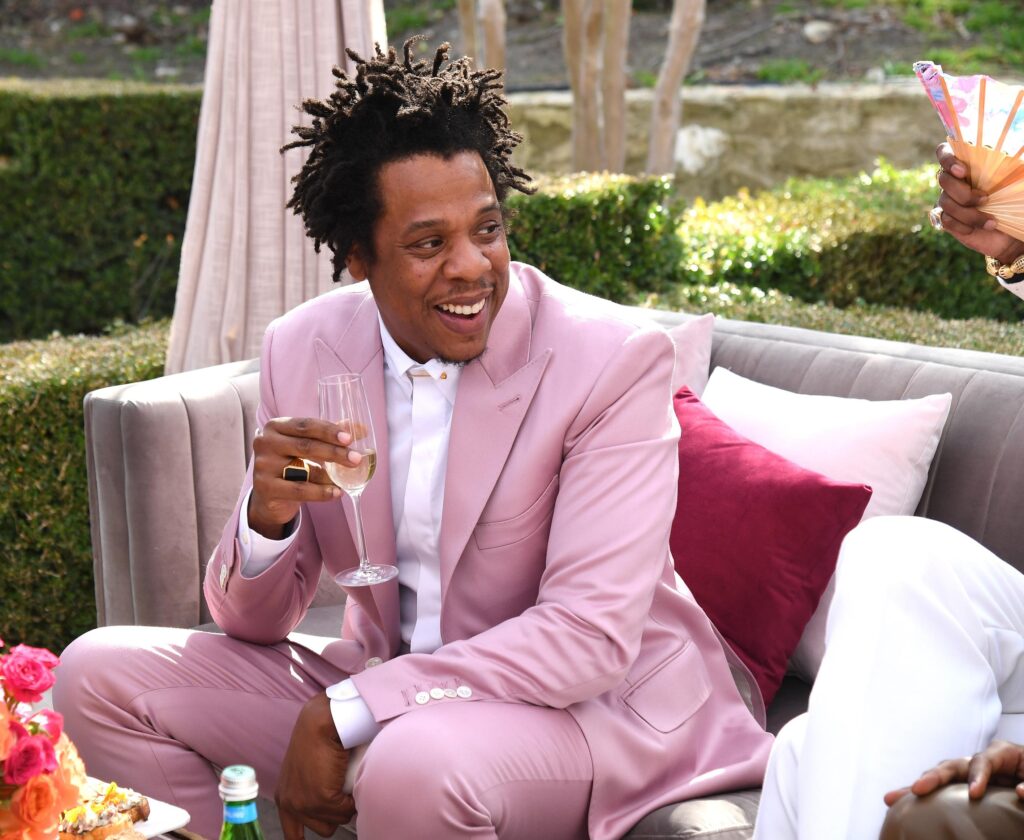 Is Jay-Z Headed For His First Oscar Nomination?
The nominees for the upcoming Academy Awards will be announced on February 8, which is not too far away…unless of course you're a potential nominee. In that case, it probably feels like forever. Not long ago, the Academy of Motion Picture Arts and Sciences (AMPAS) released its shortlist of the 15 tracks that are in the running for a spot in the Best Original Song category, and it includes many well-known stars. Most of the beloved musicians who are vying for a chance to win the statue have not been up for the honor before, and one of the most successful hip-hop artists of all time may be on his way to his first nod.
Jay-Z is a potential nominee for Best Original Song for his track "Guns Go Bang," which was composed specifically for the film The Harder They Fall. The tune was written by Jay, fellow hip-hop musician Kid Cudi and Jeymes Samuel, who is also credited as the producer on the title.
There are only five spaces available in the Best Original Song vertical (as is the case in all other fields except Best Picture), and while "Guns Go Bang" doesn't seem like a shoo-in, there's a real chance it could wind up a possible winner. According to predictions made by various entertainment journalists and compiled and published by aggregator and award predictor Gold Derby, the Jay/Cudi production is seriously being considered, at least according to those with experience with predicting the Oscars. Of the 25 experts featured in the roundup, which features writers and personalities from outlets such as Fox, Variety, ABC, Yahoo and USA Today, eight have included the tune in their list of five probable nominees. That's a high number, and it's a sign that "Guns Go Bang" is being taken seriously as a contender.
Should he earn a nomination, it would mark Jay's first time at the Academy Awards as a potential winner. While there is momentum behind his work, the rapper isn't a sure thing for one of the spaces in the Best Original Song race. There are several tunes that seem to be a certain to be up for the trophy, such as Billie Eilish's "No Time to Die" (which just won the Golden Globe in the same category), Lin-Manuel Miranda's "Dos Oruguitas," Van Morrison's "Down to Joy" and even Beyoncé's "Be Alive." Other contenders from well-known musicians like Ariana Grande, Brian Wilson and Jennifer Hudson are also in the running.
The Harder They Fall was co-produced by Jay, as well as musical producer Jeymes Samuel (who was in charge of the soundtrack and also wrote and directed the project) and Hollywood titans Lawrence Bender and James Lassiter. It was released on Netflix NFLX in October 2021 and it received positive reviews. While "Guns Go Bang" wasn't a hit, and the soundtrack didn't perform well on the Billboard charts, Jay's name alone surely has voters looking (and listening) intently, and his fame and talent could lead him to a highly coveted nomination.
MORE FROM FORBESBeyoncé, Ariana Grande, Brian Wilson, U2 And Jay-Z Make Oscar Shortlist For Best Original SongBy Hugh McIntyre