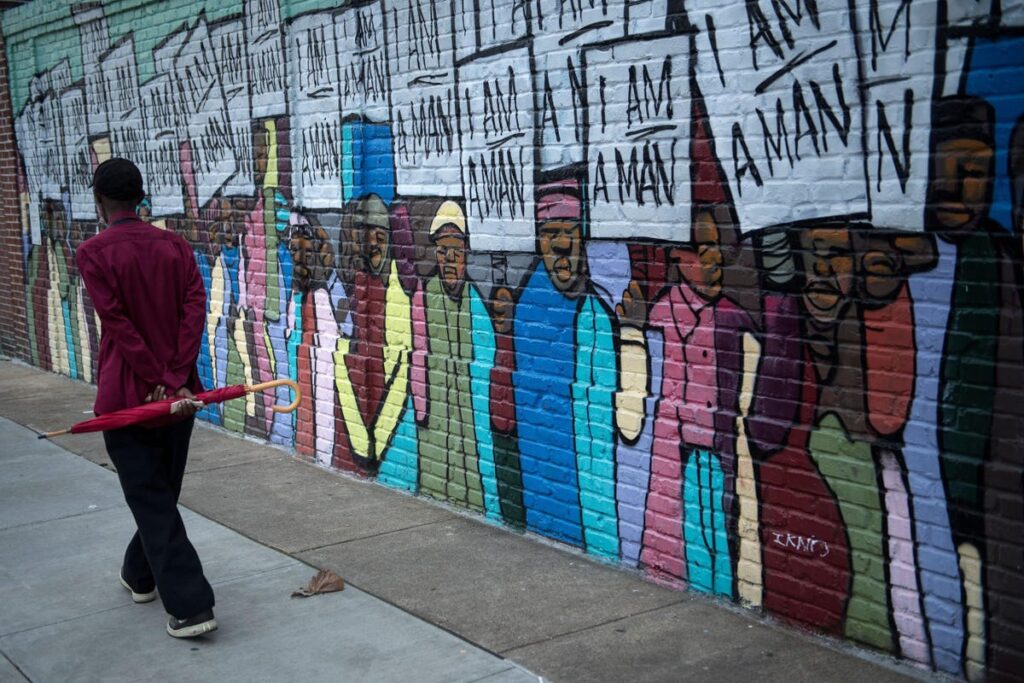 Is 2022 The Year Of Black Men?
They are sons, brothers, fathers, uncles, nephews, friends, co-workers and members of our community. Yet, America's Black male population is rarely defined by these relationships. Instead, their narrative and imagery have been shaped by the media's negative perception of their existence based solely on fallacy, stereotypes and unconscious bias.
This false framing has created societal harms that will take decades to rectify. It has also raised inherent barriers to Black male economic progress, success and access to the American Dream. As such, the turn of a new year has introduced a critical question: will false perceptions of African-American men prevail, or will attempts to expose the truth and reclaim positive narratives overcome the odds?
It is in this backdrop that the work of D. John Jackson, Darryl Pitts, and Taroue Brooks has emerged. Their recently released documentary , "What About Me" has been part of a movement to redefine the true image of Black men. Told from the voices of Black men from different walks of life, strips and ZIP codes, the documentary gives voice to the genuine relationships that should define Black men.
"We are dads, family members, and beloved citizens in our neighborhoods, and these are roles and responsibilities that should shape our narrative and space in society," said Brooks, philanthropist and executive producer of "What About Me." "Instead, our humanity has been stripped away by an often deadly 24-hour news cycle, Hollywood elites and misguided policymakers. In this new year, we as Black men have to be the catalyst in our change and begin to tell our stories to the masses."
Released in 2021, "What About Me" has and continues to be part of a larger conversation in households throughout the country about the treatment and imagery of Black men in America. Since the tragic killing of George Floyd — an African-American man who was murdered by police officers in Minneapolis, Minnesota during an arrest — America has seen an awakening in conversations, content creation, philanthropy and thought leadership on pressing issues surrounding African-American men and their actual role in society.
Brooks describes this as a late but welcomed sign of a changing narrative.
"Look, since the dawn of the television era, the role of Black men as leading men and supporting actors has been clear. Whether it's Sidney Poitier or Chadwick Boseman, If you want a blockbuster feature, an African-American man," said Brooks, who serves on the board of trustees for Stillman College, a historically Black college located in Alabama. "Sadly, we haven't been featured as much as we should, and our positive impact in society has been weighed down by our criminalization and negative media perceptions."
William Bryant, an actor, model and star of hit show Greenleaf, said the weight follows Black men in every sector, including corporate America, medicine, media, and Hollywood. He believes it's created by false perceptions and filled with misunderstandings.
"Today on television, there are many more actors that look like me. We are playing leading roles and excelling behind the camera in the business realm, but the truth is these achievements haven't happened without a fight," said Bryant, whose path to acting started on a football field. "As Black men, we have fought hard for every role, and we went from playing the sidekicks to being the leads because we have pushed the line and demanded more from the industry."
However, nightly newscasts continue to feature Black men in their worst light. Laws , including "Stop and Frisk" and "Driving While Black,"disproportionately target and criminalize the Black male experiences. Additionally, overburdensome school discipline policies play a significant role in marginalizing young Black men.
"We are great doctors, great dentists, and we even play superheroes on TV, and in real life, sadly the media continues telling society that we aren't worth it," Bryant said. He believes the anxiety he carries has affected his life and dream of playing a superhero in a future role. "When you feel like you are not seen or heard, it's discouraging and breathes a lot of anxiety."
Brooks believes Black men must overcome this feeling in 2022, which he said can only happen when they take back control of the narrative.
"For far too long, we as TV viewers and consumers of media have suffered from false definitions, stereotypes, and unconscious bias in depiction and understanding of the African-American man," Brooks said. "Now the burden is on us to explain something in fallacy and doesn't make much sense."
Since producing the documentary "What About Me," Brooks has been on a yearling viewing tour, virtually and in person. The myth-busting documentary has been screened by college students, public school principals and guidance counselors, organizers and civil rights advocates and everyday people on Amazon Prime.
"Our documentary is just one tool in the toolbox of reclaiming the narrative and perception of Black men," said Brooks. "The more powerful tool is…Black men coming together and speaking up."
By exposing viewers to, not only the plethora of contributions Black men have made to society, but their harsh realities of police brutality, a broken criminal justice system, and inherent economic barriers to success, "What About Me" has been a catalyst for Black young men finding their way in the fight forward.
Morehouse College student Trey Causey said the documentary helped him find his voice.
"The documentary forced me to look into myself and realize what type of man I wanted to be and the brothers I wanted to be around me," said Causey, currently a sophomore at Morehouse College, an all-male HBCU based in Atlanta. "The intentionality that all the creators of 'What About Me motivated me to want to be a better man and a better servant of my community."
Throughout 2021, the faces and voices of Black men have become more prominent. We have seen it in the stories of Malcolm Meredith, Terrence Woodbury, Councilmember John Chapman, State Senator Malcolm Kenyetta, Chris K. Lee, and Jamal Simmons. And we have also seen it in documentaries like "What About Me."
Now, the country will wait and watch as Black men continue on their pursuit to reclaim their narrative and prevail at dismantling the falsehoods and fake messaging frames that have regrettably shaped their history for too long.