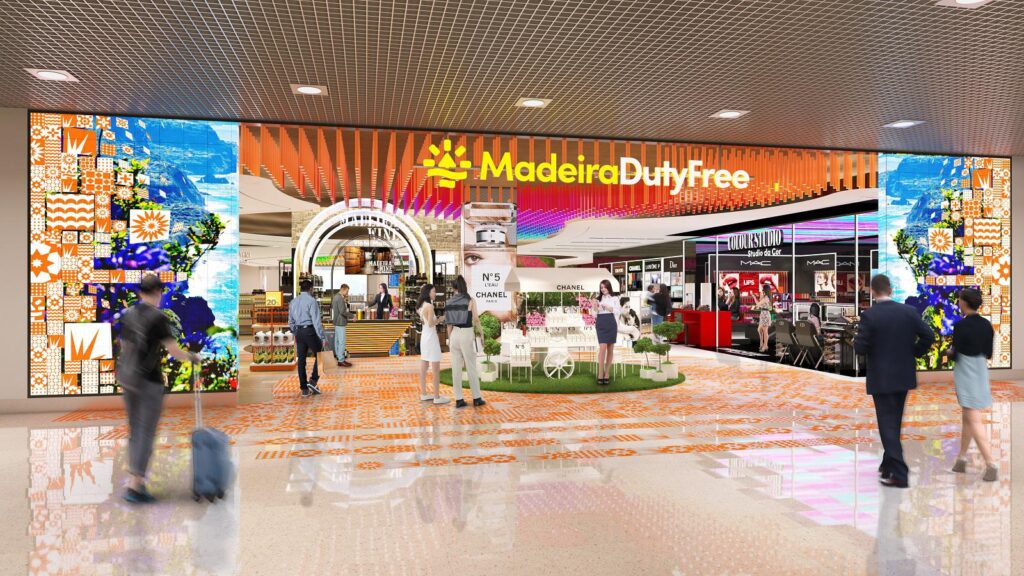 Ireland's Aer Rianta Opens Up Portuguese Airport Retail Sector With New Contract
Irish international travel retailer, Aer Rianta International (ARI), has won a seven-year contract to run the retail operations at Portugal's key airports including the country's busiest mainland gateways of Lisbon, Porto and Faro.
ARI was chosen by ANA Aeroportos de Portugal (ANA), part of the global group Vinci Airports, to form a joint venture company to operate a portfolio of eight duty-free and duty-paid retail concessions. ARI will replace the world's biggest airport retailer Dufry as ANA's retail joint venture partner.
The contract starting in June covers Lisbon, Porto and Faro, plus the Madeira Islands' airports of Madeira and Porto Santo, and three on the Azores Islands: Ponta Delgada, Sta Maria and Horta.
ARI—a subsidiary of state-owned airport operator DAA which runs Ireland's main gateways of Dublin, Cork and Shannon (home to the first duty-free shop in the world, opened in 1947)—declined to reveal the estimated value of the contract over its seven-year lifetime.
For comparison, when Vinci Airports first took on its Portuguese airport retail business through a 51% controlling stake in the retailer Lojas Francas Portugal (LFP) in July 2017, it revealed that LFP—whose remaining 49% share capital owner was Dufry Group—generated revenue of approximately €200 million ($226 million) in 2016.
At the time, LFP operated 31 retail outlets covering 81,000 square feet (7,500 square meters) in seven of the 10 Portuguese airports managed by Vinci Airports.
More than 100,000 square feet of retail space
The new concession starting in June covers over 34 commercial spaces, including large core-category duty-free shops, satellite stores, and fashion and beauty units with a total area of more than 100,000 square feet (9,500 square meters).
While the retail footprint is about one-third bigger today, retail revenue may be lower than in 2016 as passenger traffic is still well off previous annual levels. According to Statistics Portugal, 25.6 million air travelers were processed in 2021, versus 45.3 million 2016.
Still, a new partner should mean some fresh ideas. ANA's CEO Thierry Ligonnière hinted that credibility and sustainability will be at the forefront of the new offer. He pointed to "authentic retail experiences" that would blend local tastes and flavours with a range of international products.
"A significant win"
In a statement, ARI's CEO, Ray Hernan added: "Such a significant win as we emerge from a global pandemic is testament to the commitment and skills of the entire ARI team. We will deliver an exceptional tailor-made offering across all locations."
Since 2014, ARI has had the benefit of having Nuno Amaral, the former CEO of Lojas Francas Portugal on its team, currently as chief operations and business development officer. As an expert on the Portuguese airport retail scene, he would have had valuable insights during the selection period which started last year.
Amaral commented: "We knew early in the pitch process that ARI's vision, ambition and experience in travel retail perfectly complemented ANA's innovation and service at its airports. We think that ARI's strong partnership ethos with joint venture partners, brands, and other key stakeholders will lead to the development of a great retail proposition in Portugal.
Details of the store concepts were not revealed but it looks like a version of ARI's 'pre-loved' vintage fashion format, first revealed in Canada's Montreal Airport and novel for the travel retail channel, will get an outing in Portugal.