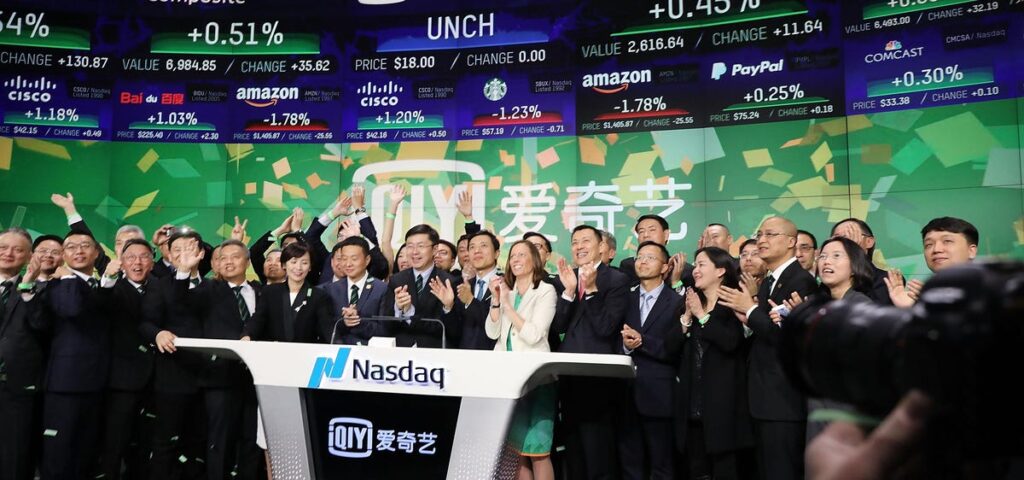 iQiyi Launches Six Southeast Asian Original Series, Amid Heated Streaming Competition
In Asia, global streaming giants Netflix NFLX and Disney+ have asserted their ambitions in markets like South Korea, Japan and Indonesia. In addition to existing content libraries, they have launched original content made in collaboration with local filmmakers, in a bid to win over a new wave of subscribers. However, in the face of such fierce competition, regional homegrown platforms still remain a formidable force. They boast existing ties with Asian content ecosystems, as well as a deep, nuanced understanding of the region's consumption habits and cultural sensitivities. iQiyi is one of these regional platforms, carrying over 103 million subscribers worldwide, as of Q3 this year.
Founded by Baidu, the company behind China's online search engine, iQiyi runs on a freemium model, which means they have both paid subscribers and ad-supported users. While Netflix and Disney+ have avoided the politically complicated Chinese market, iQiyi is able to operate there. The streamer also shared that global viewing time of its Chinese content on the platform grew four times in 2021, compared to 2020.
The top five most-watched dramas globally (excluding anime) on the iQiyi platform include four Chinese dramas and one Korean drama. Mainland China's Unforgettable Love was in this list, along with My Dear Guardian, Love Scenery and Forever & Ever. Korean drama My Roommate is a Gumiho also made the global top five list.
At the Asia TV Forum & Market held in Singapore, iQiyi announced that it will launch six new Southeast Asian originals in 2022 . Identifying Malaysia as a key regional market with continued growth, iQiyi will collaborate with five local Malaysian production houses—Longhouse Films, MIG Productions, Tsar Asia, Juita Viden and Infinitus Entertainment—to launch five original series next year.
Among audiences in Southeast Asia, Chinese and Korean dramas still reigned in the top five most-watched list, but iQiyi shared that two Thai dramas managed to break into the top five for this region: historical romance Wanthong and sitcom Pen Tor. iQiyi will launch its first Thai original drama next year, named KinnPorsche: The Series. It also highlighted that with over 12 million downloads this year, iQiyi's Thai users spent twice as long watching shows compared to last year and were 20 times more likely to watch Thai content on the platform.
In Indonesia, where global streaming platforms Netflix and Disney+ (Hotstar) have given special attention and resources to claim a bigger slice of the domestic streaming market, iQiyi saw over 10 million downloads in 2021. Chinese drama Unforgettable Love was on iQiyi Indonesia's top-five most watched list, alongside Korean dramas Love Revolution and My Roommate is a Gumiho.