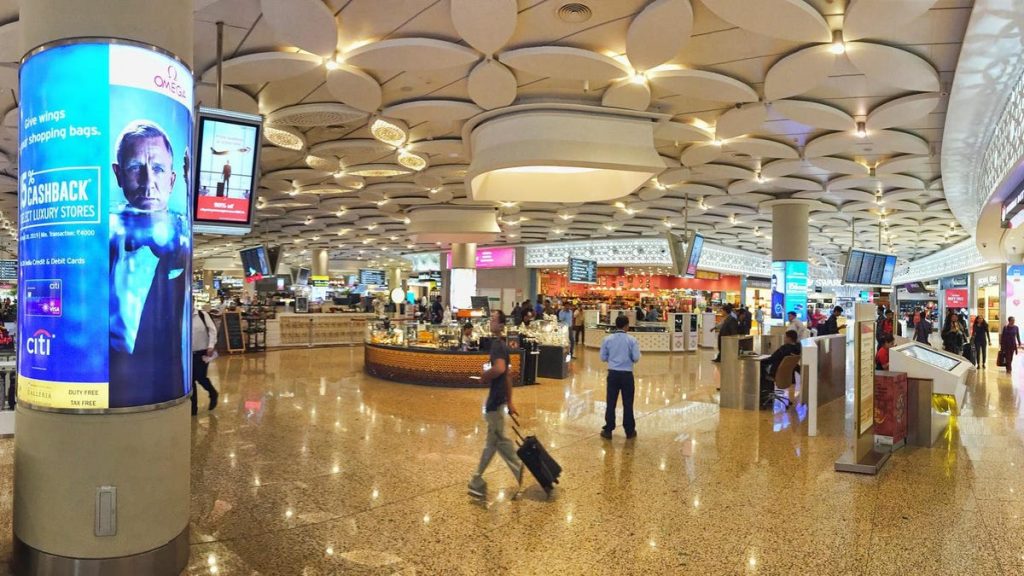 Indian Duty-Free Acquisition Opens Up New Retail Vertical For Billionaire Gautam Adani
A deal to take a 74% stake in Flemingo Travel Retail and Mumbai Travel Retail will propel the airports division of India's energy-to-transport infrastructure conglomerate, Adani Group, into the duty-free sector—just as aviation is seeing some small signs of recovery after the pandemic.
In a regulatory filing to the Indian stock exchange on Thursday, the value of the sale was put at a bargain basement 28.5 million Indian rupees, or about $386,110. According to its IPO prospectus, travel retailer Flemingo was consistently loss-making in the three years prior to 2018 when it was meant to list. The company was then hit by Covid-19 and has struggled during the pandemic due to a lack of international travelers. The sale confirms its weakened financial position.
Last year, the retailer also sold off its stake, bought in 2014, in cruise travel retailer Harding to US hedge fund Davidson Kempner Capital Management for an undisclosed sum.
In last week's filing, the purpose of the Adani Airport Holdings Limited share subscription was described as a "strategic partnership to operate duty-free outlets in airports and seaports."
In July, Adani Airports successfully took control of the second busiest air gateway in India: Mumbai's Chhatrapati Shivaji Maharaj International Airport after the operator, rival GVK Group, sold up having run into a series of issues last year; from its debt burden to a fraud investigation.
At the time of taking over Mumbai, the chairman of Adani Group, Gautam Adani—India's second richest person—said in a tweet that his company would build "an airport ecosystem of the future for business, leisure and entertainment." The 74% stake in Flemingo Travel Retail and Mumbai Travel Retail is one manifestation of that promise.
Adani builds out its airport platform
"This deal makes sense for Adani Airports, especially given the price it paid. Other airport operators have equity positions in duty-free companies in India and Europe. Adani will be looking to grow its airport business platform and it can do that not only by acquiring more airport assets but also by moving into various segments of airport services. Duty-free also tends to contribute significantly to an airport's bottom line. While the pandemic has ravaged this business, it will rebound although it may take a couple of years," Sidharath Kapur, a former executive director and board member of GMR Airports and ex-CEO of Adani Airports, told me.
Adani has a ready-made portfolio of regional gateways at which it can establish its new duty-free retailing vertical. Last year the company won the mandate to modernize and operate six airports—Ahmedabad, Lucknow, Mangaluru, Jaipur, Guwahati and Thiruvananthapuram—through a tendering process. With the addition of Mumbai in July, the group has swiftly become India's largest airport infrastructure company, accounting for 25% of all footfall. The greenfield Navi Mumbai International Airport, once opened in 2024, will bring the count up to eight.
For the time being, Adani will have to rely on India's domestic travel market to lift retail sales at its various airport operations. It is traditionally a big market, but the pandemic has squashed numbers. In a column in The Hindu newspaper earlier this month, Satyendra Pandey, a managing partner at aviation services firm AT-TV, warned that in the domestic market "airlines face a market reality where traffic levels have collapsed and price floors and capacity caps continue to be mandated by the government."
Creative travel planning
Nevertheless, there are signs of some recovery, including pent up demand for international travel, reflected in some canny planning to get to popular destinations like the U.S. and Canada.
Data from travel analyst ForwardKeys for April to August—when India's second deadly Covid wave had struck and many countries had banned flights from there—showed an increase in departures to Serbia and Mexico as these countries continued to allow entry from India.
However the final destinations for those travelers were mostly Canada and the U.S. Some 77% of the Indian arrivals into Serbia flew on to Canada, while 47% traveled on from Mexico to the United States. The surge in bookings to Serbia was 23% above the same period in 2019, and there was a 7% rise to Mexico.