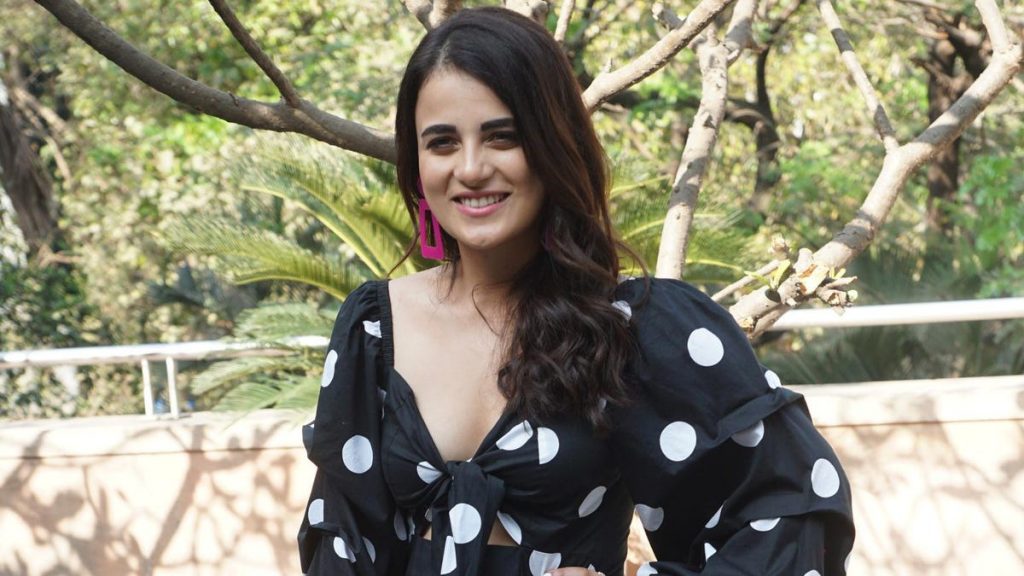 Indian Actor Radhika Madan On 'Spotlight', 'Shiddat' And Her First Income Of $10
Indian actor Radhika Madan, who was seen in the recent Disney+Hotstar film Shiddat, reveals in an interview that her first earning was a mere $10.74 (Rs 800) and she was a student at the time.
Having made her Bollywood debut with Vishal Bhardwaj's Patakha and Vasan Bala's Mard Ko Dard Nahi Hota in 2018, Madan also became a part of Irrfan Khan's final film, Angrezi Medium, that released days ahead of the pandemic-induced shutdown in India. Prior to her Bollywood journey, she had been acting in TV shows and was also part of a dance reality show.
Talking about her first job and first income, Madan says, "I got this opportunity to work at an auto expo. I had to reveal a car at the auto expo. It was a huge privilege for me when I was in eighth standard. I was supposed to dance and dance, and then remove the cover to reveal the car. I had been strictly asked to hide behind the cover when removing it . I got about Rs 800 for the show and I was super proud. Gave that cheque to my father and I am sure he never cashed it. It was really special for me, I felt like a queen."
Madan's recent appearance in the anthology film inspired by Satyajit Ray, Netflix's NFLX Ray, was widely praised. Spotlight, directed by Vasan Bala, told the tale of two stars in India – a top Bollywood star and a religious leader who commanded a greater crowd that the Bollywood star. Madan essayed the role of the religious leader, Didi, in the film that also featured Harshvardhan Kapoor. "The reason I did Didi was, because I wanted to experience that power. I am an upcoming actor,and Didi had the command and star power that was bigger than the biggest star of the country. I felt that power (during the three days when we shot the film). I felt it and it felt so good, even if it was for just those 15 minutes. The three days that I shot for Spotlight, I was looking at everybody like they have no idea what I can do to them…being in that mindspace is really empowering, it helped me get me out of my cocoon."
Reminded that she once aspired to be a typical Dharma heroine, Madan says, "I used to aspire to be a Dharma heroine, but even my debut Mard Ko Dard Nahi Hota was no less than a Dharma entry. I was on the car, sliding and with scarf in my hand, air in my hair. It was no less than Dharma's introduction of their heroine." Movies from Dharma Productions are known to have lead female actors in dreamy attire and are given exotic locations for their introduction scenes.